Met up with some of the fdgm people for a meal as well as to surprise WL at her new work place! :)
We checked out The Bank Bar + Bistro nearby some of our offices, at One Shenton.
The Bank Bar + Bistro
#01-01, One Shenton, 1 Shenton Way
Hours Daily:
11:00 - 00:00
Tel:
66362188
Website
http://www.thebankbar.com
The Bank Bar + Bistro has an all-day dining and bar concept with premium quality western cuisine and wine for business entertainment. The spacious, lofty and chic ambience works well for after-work unwinding or weekend brunches.
With a beautifully designed, seamless space that houses the bar and dining areas, the sophisticated all-in-one drinking and dining venue is ideal for corporate events besides catering to the different drinking and dining crowd.
Sports aficionados can also gather at this hot spot to catch major sports leagues, and bond over great food and beers/wines.
As stated above, The Bank Bar opens til midnight on both weekdays and weekends, so patrons don't have to worry about searching for another place to hang out after dinner hours.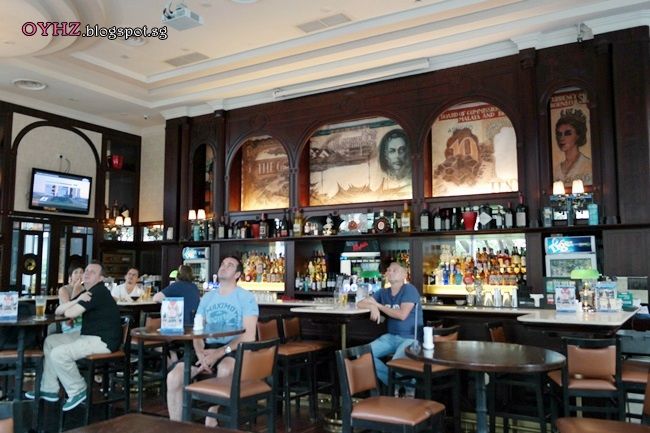 Service was kind of slow and the waitress had this annoyed look on her face throughout. Overworked?
Seems like the disappointing service affected my friend a lil.
(He sure needs that beer huh.)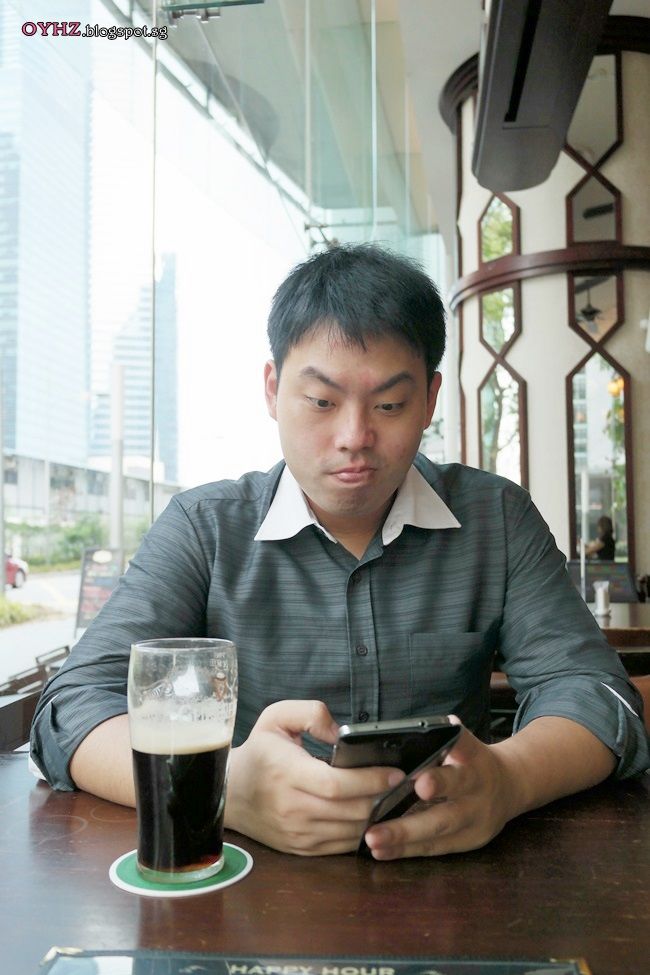 As if making up for the (lack of) service though, the food served was very palatable and one will be spoiled for choices with the extensive menu.
The seafood aglio olio I had was extremely favourful, with seafood all so fresh and succulent. The squid especially, was cooked just nice and juicy. We also order barbecued baby ribs that were full of meat and so tender to the point it almost fell off the rib as soon as we touched it. The BBQ sauce was perfect with a smokey and tangy taste. Serving of the pizza was huge and thus very good for sharing.
Here are some pictures of the awesome food we had:
Seafood Aglio Olio $24.50
Comes with succulent prawns, fresh squid, fresh black mussels, garlic, chilli flakes, olive oil and parsley.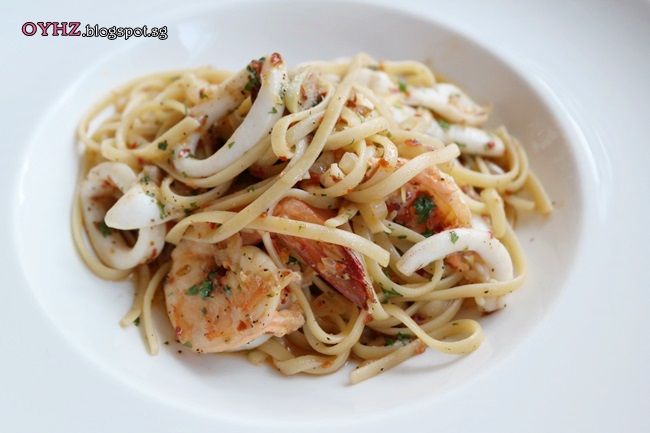 Braised Lamb Shank $33.00
with roasted potatoes, asparagus, vine tomato and rosemary sauce
With #laopengyou lol :D

Barbeque Baby Back Ribs $26.00
with mesclun salad and potato wedges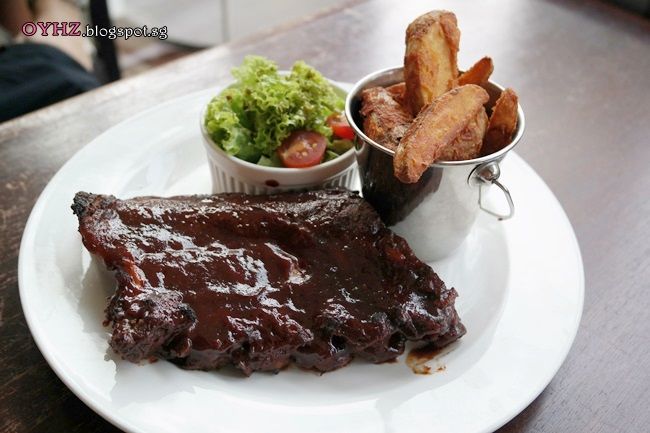 Fungi $23.50
Pizza topped with a generous blend of jalapeno, white button mushroom, mozzarella, onions, capsicum, dry thyme and creamy white sauce
The bunch of us before hopping over to WL's place!
xoxo