Was at the botanical gardens for a stroll one afternoon, so we decided to pay a visit to 'Food for Thought', nestled amongst the luxuriant greenery of Singapore's most historical garden park.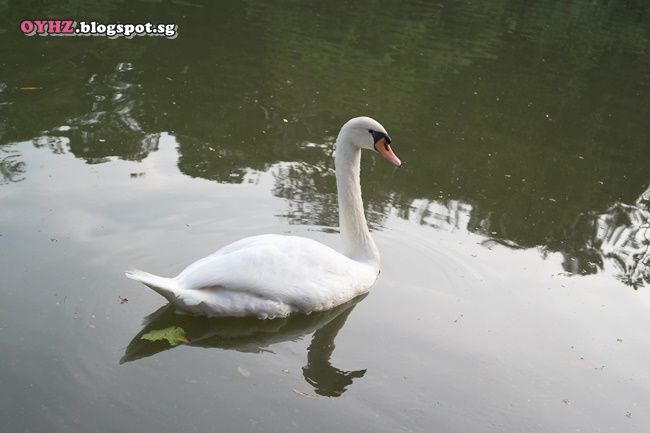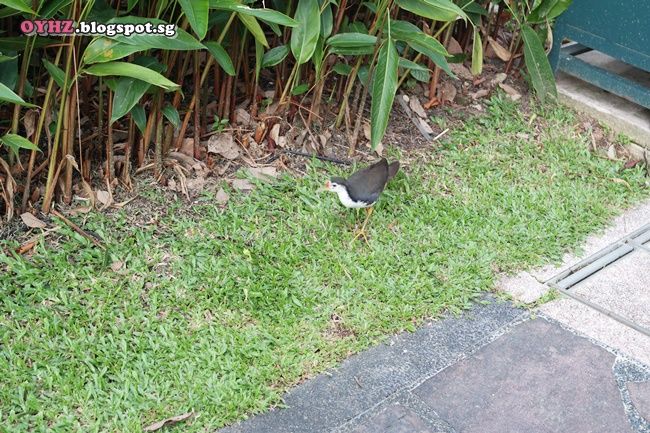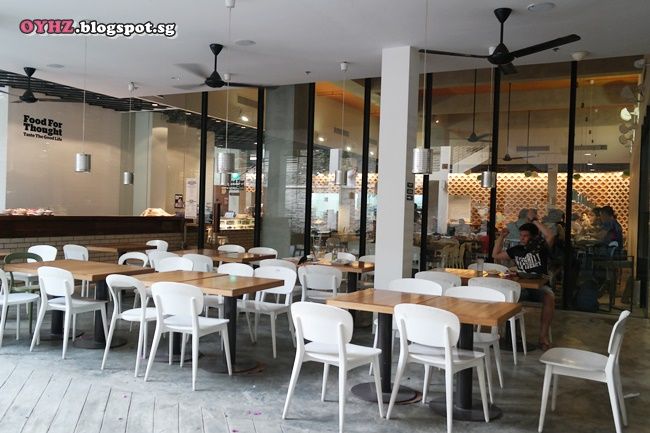 What I discovered online was, Food For Thought is about transforming community spaces & bringing people together to enjoy Good Food for a Good Cause – the 4 partners of this cafe possess passion for helping the underprivileged. Food for Thought is their second project (First project being School of Thought, a tuition centre) and this project channels part of the proceeds to fund education costs for the needy students.
Food for Thought smartly placed itself in the tranquility of nature, providing the perfect atmosphere for an ideal getaway from city life. The restaurant is designed in such a way to resemble a greenhouse with streaming skylight in the day and soothing greeneries around the place. Do give it a visit and be enthralled :)
Service-wise - we did not require much assistance to be honest, so I do not have comments on it. The good thing I could mention is that there's no service charge :p On that, no GST as well. I like such clear-cut, definite pricings.
In addition, the pricings have definitely retained the essence and spirit of not 'paying a lot for very little' - $3 for a coffee and so on, you get the drift ;)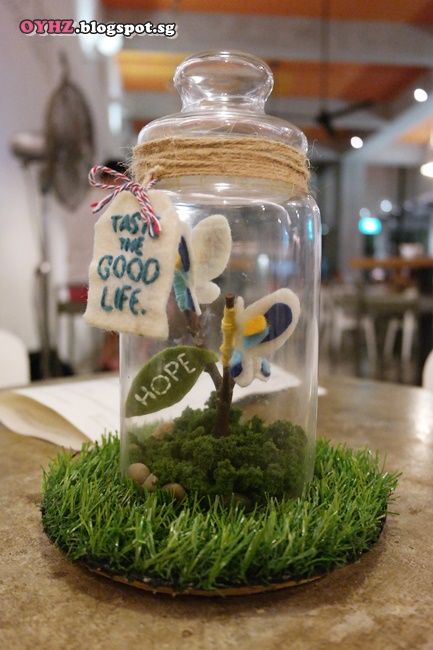 Slow roasted pulled pork burger $9
With sweet potato chunks, pork crackling, homemade barbecue sauce.
A succulent burger with shredded pork that had been slow roasted and melts in your mouth. Accompanied by the freshest lettuces and overflowing with flavourful caramelized BBQ sauce, this item is a hit!
Grapefruit lychee sage soda $7

This is a must-have drink! It is such a refreshing combination and is great for chilling out for non-alcoholic drinkers.
The lychees were huge and juicy, and remained surprisingly flavourful despite having soaked in the soda for a while. This makes the grapefruit taste less distinctive in comparison.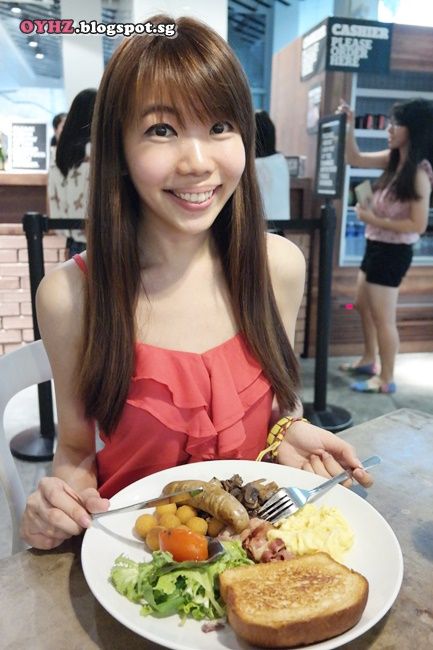 Full Works breakfast $22
Scrambled eggs, bacon, butter toast, hash browns, roasted tomato salad, chicken sausage and garlic mushrooms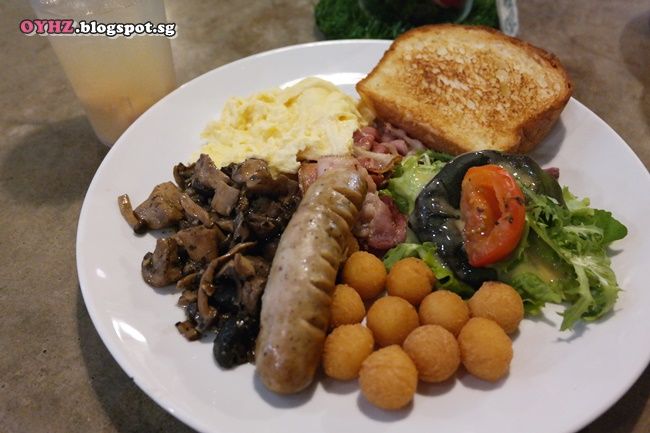 From the photo, you can see how generous the breakfast serving is. My favourite out of the lot would be the sauteed mushrooms that were so juicy and palatable.


Runner-up would be the cute balls of potato hash browns that were fried to a perfect crisp, with a beautiful shade of golden brown. Also, they were not too oily as well.
The bread was also well-toasted, and I enjoyed the entire meal very much.
Food for Thought @ Botanical Gardens
Tanglin Gate, #B1-00, S259569
http://www.foodforthought.com.sg/