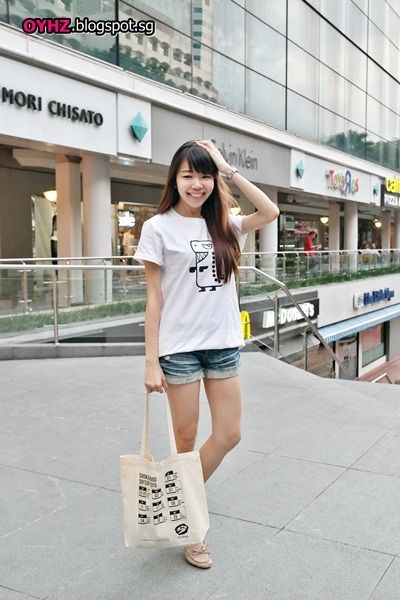 Many people had been asking about the adorable T-Rex tee since day 1 of wearing it. Here, I'm gonna reveal more about it in details finally!
This
Tee-Saurus Rawr the T-Rex Tee
and some other related merchandise were courtesy of the Tee-Saurus!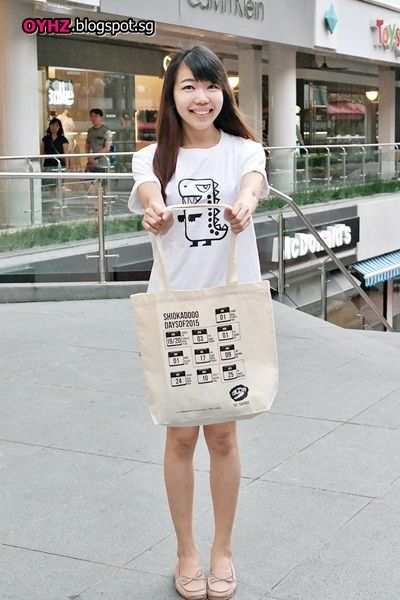 The Tee-Saurus Story:
The Tee-Saurus story is always about facing challenges with a broad smile. We've been through some really rough and unexpeted storms but looking at the world with optimism and knowing there is always light behind the dark cloud kept us going. No matter how difficult a path may be, remember your passion. Remember what you set out to be. Remember nothing can bring you down except yourself. That's why you see graphics that are designed to set a smile on you like our signature Rawr, the cheeky and mischievous T-Rex.

Inspired by ideas. We brainstorm and bring you designs that are distinctively like no other. Tee-saurus is all about wearing a lifestyle, not just a tee.
You are what you wear. That's precisely why tee-saurus is set out to achieve. We are dedicated to provide different designed apparels that not only look good but it contains a collection of ideas weaved into each series.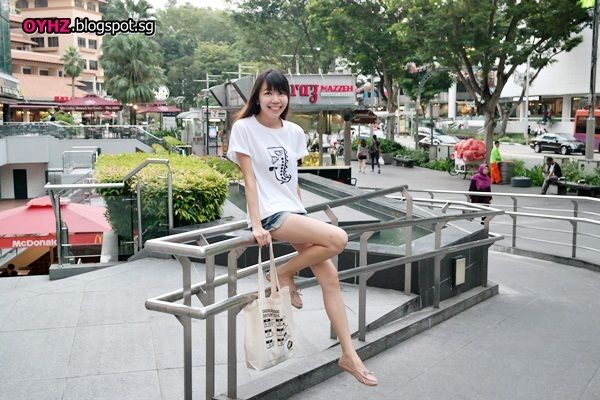 I'm not usually a t-shirt person, but this tee is really cute and yet fashionable at the same time so I couldn't say no. Besides, the quality of the material turns out to be better than my expectation for printed tees. It was comfortable and I'm glad that I took one size up so that I can wear it for dance practices as well, other than for casual day-outs.
If you're STILL fretting over what to get for your bae this Valentines' Day, do consider the Tee-Saurus tees that come in both ladies and men cutting and sizing!
M and I wore our 'couple tees' to our pre-wedding shoot meeting at the bridal studio, and the staff were all swooning over how endearing it is.
Also when he had to travel overseas and I couldn't go along, there's the couple tee to make us feel that we're still close to each other.
***
Besides tees, Tee-Saurus also carries many other charming merchandise like totes, sketchbooks and seasonal frames (CNY yay!).
Check out this
Tee-Saurus Holiday
that serves as a reminder of the long weekends in year 2015. It certainly helped me in planning my holidays this year as I hang the tote on my bag stand and can refer to it easily. No need to waste time filtering through the calendars manually or even googling (though google is my best friend, sometimes it takes longer than required still, bleah).

The tote also doubles up well as a hand-carry on the flight, and a spare foldable shopping tote when you go overseas, so convenient!

***
Tee-Saurus also warmheartedly sent this
CNY Frame (Tee-Saurus Fortune Cat)
for the upcoming festive. I chose the Fortune Cat icon in hope of inviting wealth and health into my home! :)
And I wasn't the only one excited about the frame; I received the frame just before flying off to the United States. When I got back from the business trip, my mom couldn't wait and had already began the CNY decoration, kick starting with the fortune cat frame without informing me at all! Lol.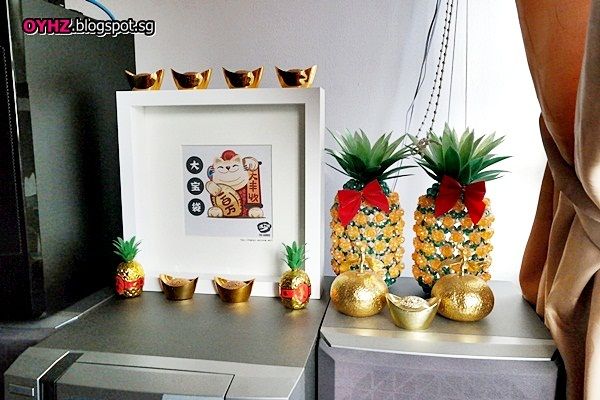 Look at how cute it is sitting with the miniature pineapples and yuan baos.
If you're doing some last minute shopping for Valentines' Day or thinking of having some more modernized ornament for the Lunar New Year, look no further and check out Tee-Saurus.com :)