Melissa shoes are all the rage now!
I'm sure many ladies covet after those trendy designs that also come with high levels of comfort and affordability.
Check out some of the popular items on discounted prices!
Campana Zig Zag Glitter Flats SGD125 Now, SGD100!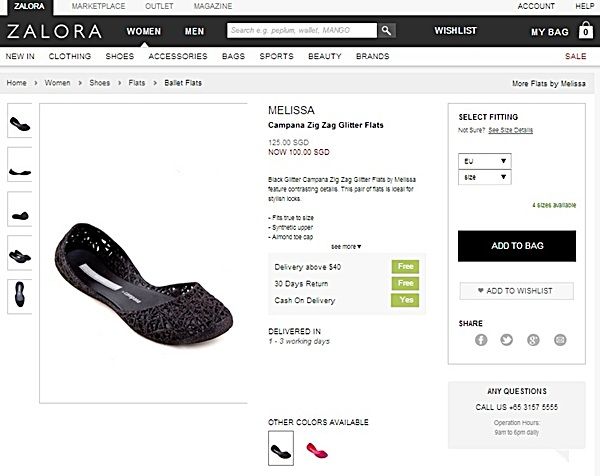 Incense + Karl Lagerfeld SGD240 Now, SGD144
This is one of my personal favourite because of the unique heel design and it comes in many color schemes!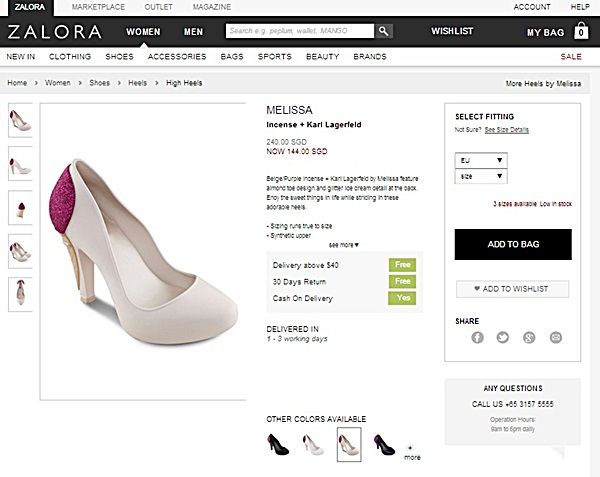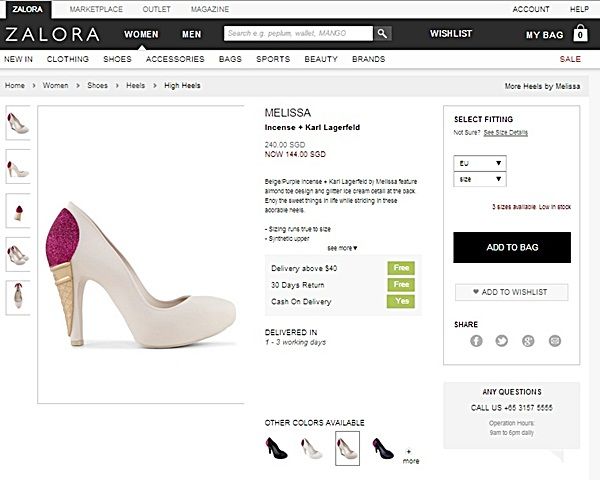 Perfect for the hot weathers these days huh ;)
New arrivals:
These ribbon flats/heels are so awesome!
Ultragirl Heel II with Metallic Ribbon SGD210
Ballet III Flats with Ribbon SGD100
Queen Ballerinas SGD125
There are also size charts available on the website allowing you to have a better gauge of your Melissa shoe size if you don't already know.
Enjoy shopping right away!