After being informed that ZALORA is the exclusive online purveyor of Sephora in Singapore, I now discovered another of my *love* -
Aldo shoes
- on ZALORA too!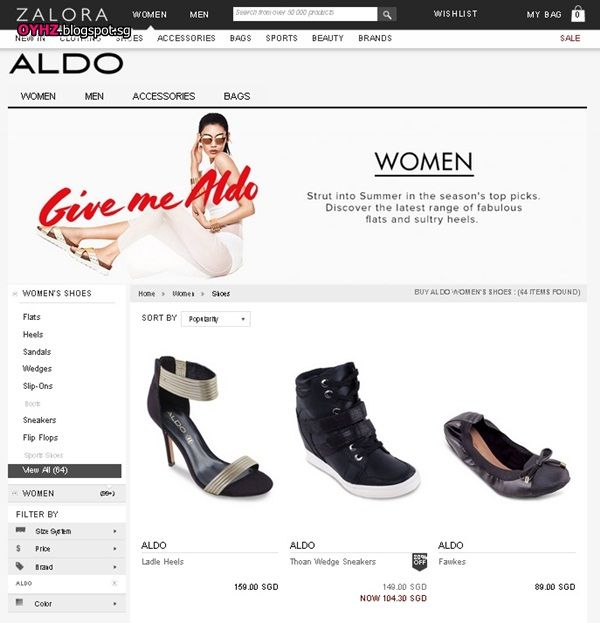 As always, perks of shopping on ZALORA includes (almost constant) flash sales/discounts/promotions!
The convenience of shopping on ZALORA is also its extensive filtering system that allows you to "skip the crowd (and temptations)" and get to exactly what you're shopping for!
For instance, I'm a fan of casual flats that can bring me from office to weekends and even to going overseas.
All I need to do is to select 'flats' under Women's shoes and ta-dah! The relevant designs will be churned out and presented to me in a split second! This even beats shopping at the retail boutique when your eyes have to screen through possibly hundreds of shoes just to shortlist that few (similar) designs you're looking for.
Besides flats, I usually keep a lookout for nice everyday heels too, since well, I need them for work everyday.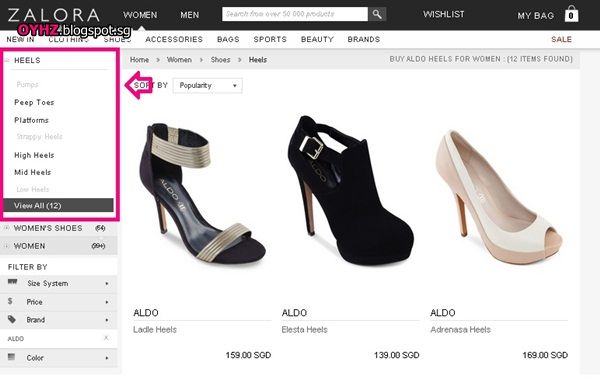 After filtering for heels, there are even further filtering to the specific type of heels you like.
Usually I go for low to mid heels as they're more comfy.
There! Mid heels <3 p="">3>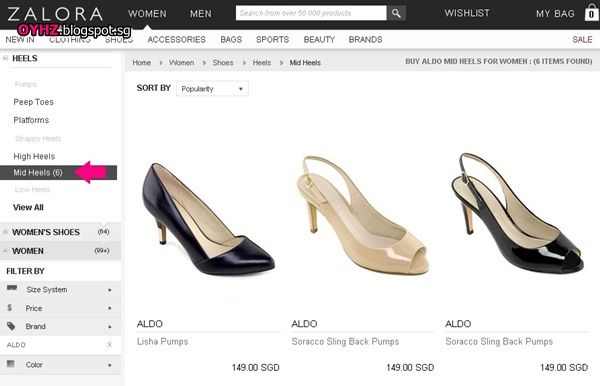 For those who follow my instagram and #ootd shots, I'm a HUGE fan of nude shoes. Cos nude footwear goes with everything and anything!
There, ZALORA has exactly what I need for Aldo shoes.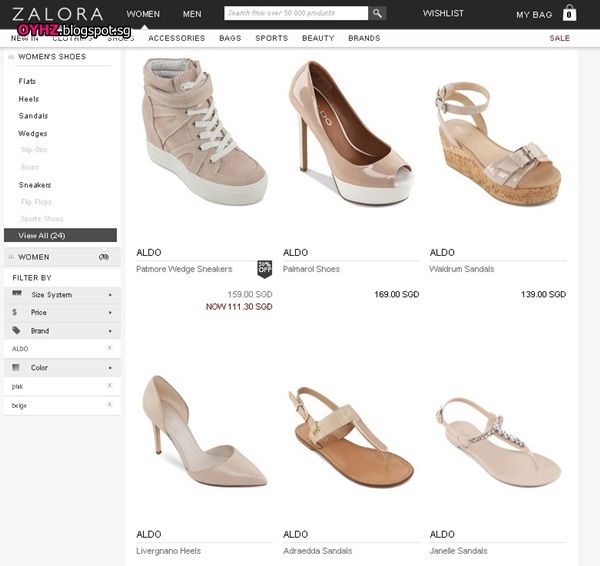 And I spotted exactly something I already have/would like. hahaha..
Of cos, not forgetting to view latest discounted list where we may find great shoes at a steal ;)
Just click and drop for 'Discount' to list items on discount!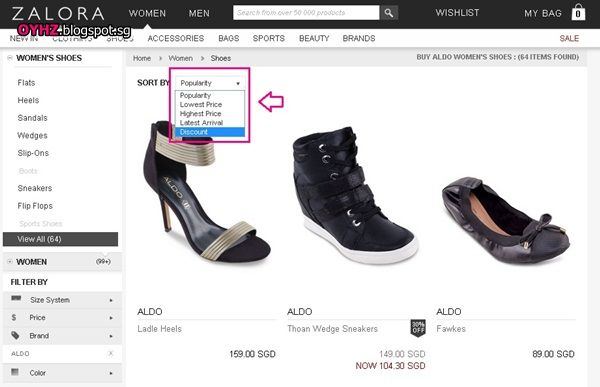 I then look at some 'New Arrivals' and immediately saw something I like - the Pignataro Sandals in such a lovely shade of blue and diamonte embellishment that makes it exudes an understated sophistication <3 p="">3>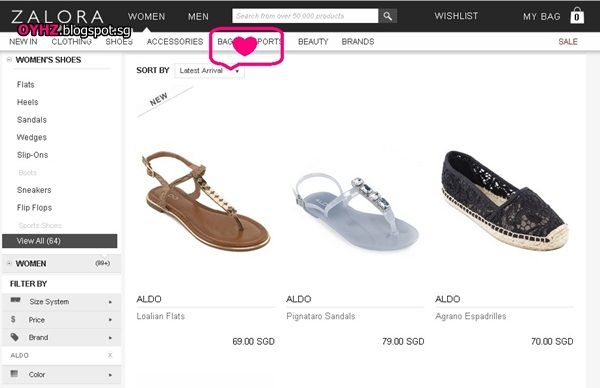 Best thing is, it comes with free delivery too!
If you would like, there are shoes for your man too ;)
Now, I'm logging off to text my boy.
<3 p="">3>