Have you caught on the recent café-hopping bug? Or living the high life at the prime of your youth but find that dining out and other enjoyments are getting more and more expensive? :( We all have to agree that Singapore can be quite an expensive city to live in, especially dining at a decent restaurant which can easily cost $40-$60 per pax.
But recently I've managed to visit new restaurants and bars at ONLY HALF THE PRICE, all thanks to
The Entertainer App
! Yayyy!
The Entertainer, an international Dubai-based company offering a portfolio of 'buy one get one free' incentive vouchers has launched a state-of-the-art app following its success of the voucher book which landed in Singapore in 2013.

The Entertainer Singapore is packed with over 1,150 buy one get one free offers for Singapore's hottest restaurants, bars, informal dining, spas, activities, attractions and more. With 3 vouchers per merchant, you can visit our partners more than just once or include your family and friends in the 1 for 1 fun. Also included is the Entertainer Travel Asia & Indian Ocean edition, which features over 380 free night offers for hotels and resorts throughout Asia & the Indian Ocean. The Entertainer Singapore 2014 could Save you more than SGD 150,000 this year!
For those who enjoy luxurious dining places such as the Prime Society, Michelangelo's, b@Rochester, Moonstone, The White Rabbit, Au Petite Salut, Marriott Cafe, The Disgruntled Chef, Balaclava, Fat Cow, and etc, at only half the price!
For café-hoppers, some popular hunts which you may be familiar with - the Department of Caffeine, Habitat Coffee, Lola;s Café, Toby's Estate, Windowsill Pies, Canopy are all on the app!
Not only these fine dining restaurants, nightspots, and modern & contemporary dining, The Entertainer Singapore app gives you vouchers for daily quick snacks and drinks at places like ShareTea, Ben & Jerry's, Cupcakes with Love, The Yogurt Place, Dunkin Donuts, Maggie Moo's, just to name a few.
There is currently a 20% off for the full version of the Entertainer app if you use the discount code
@oyhz
Meaning, it costs ONLY $76 instead of $95, which is a pretty small price to pay for near $150,000 of Buy-One-Get-One-Free savings available in it!
Discount code
@oyhz
is valid til end of April, so hurry to get your entertainment deals soon. The earlier you get the app, the more you save ;)
How to get the full version


To use The Entertainer Singapore 2014 simply
1. Download & install The Entertainer app from your app store
Apple | Android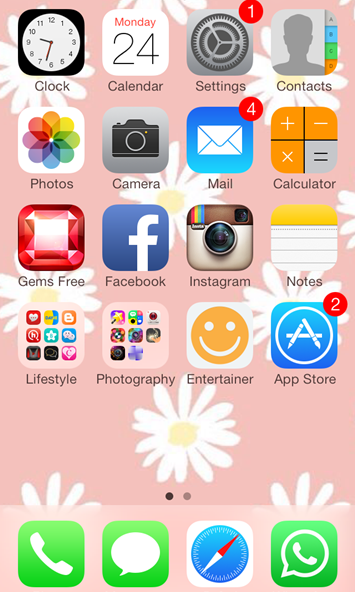 2. Register your details, and set a 4 digit passcode for your redemption usage in future (so, do remember the code :p)
3. Go to 'Buy' and select Entertainer Singapore Mobile 2014 and click on 'Buy now'
4. At the shopping cart, enter the promo code @oyhz and select 'Apply coupon'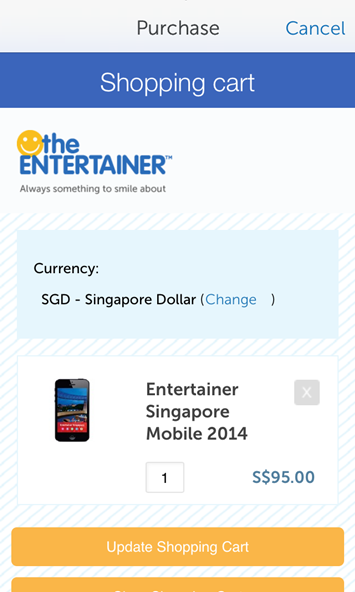 5. Proceed to checkout and you'll see that final price of the app is
only $76
!
6. Enter credit card details and The Entertainer Singapore Mobile 2014 will be unlocked in your app after a few minutes.
7. Enjoy redeeming your Buy-One-Get-One-Free offers~!!
In less than two weeks, I've managed to save $124 for my dine-outs.
(Which means more $$ for shopping, whee~!)
Utilized a few vouchers at the following:
Extra Virgin Pizza
Tony's Estate
The Bank Bar Bistro
Laksania
ShareTea
(Will do reviews separately soon!)

First tried this amazing app at Extra Virgin Pizza.
Here's a review plus a step-by-step usage of the app :)
Extra Virgin Pizza
United Square Shopping Mall #01-14
Opening hours:
Sun-Thu: 11am - 10pm
Fri-Sat: 11am - 11pm
Contact for delivery:
62475757
http://www.extravirginpizza.com/
https://www.facebook.com/extravirginpizza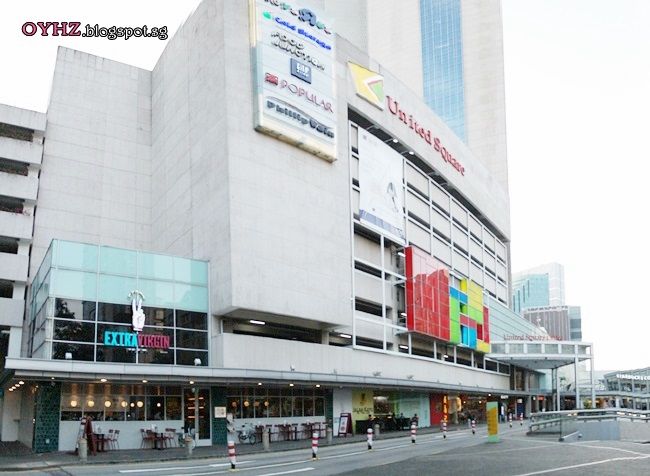 How to use
View offers in app by location and category.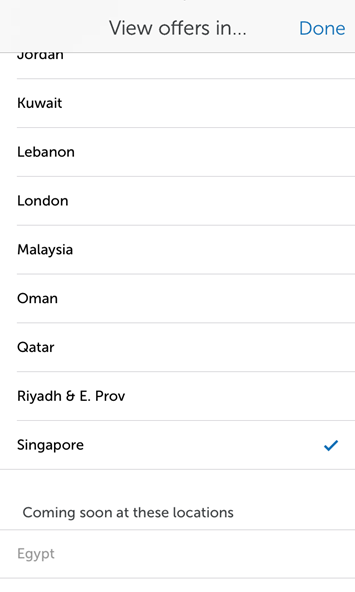 You will see the list of participating restaurants under the first icon (bottom) :)
If you're already at the place, click on the search icon (2nd at the bottom) to search for your restaurant vouchers.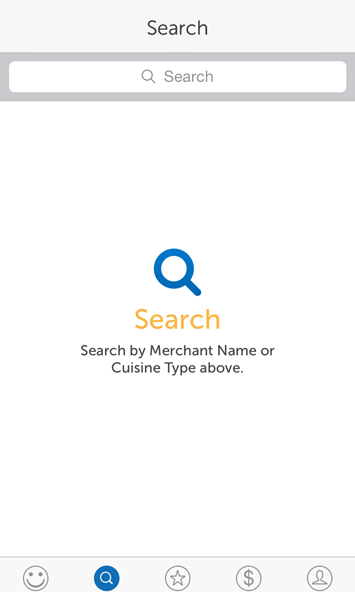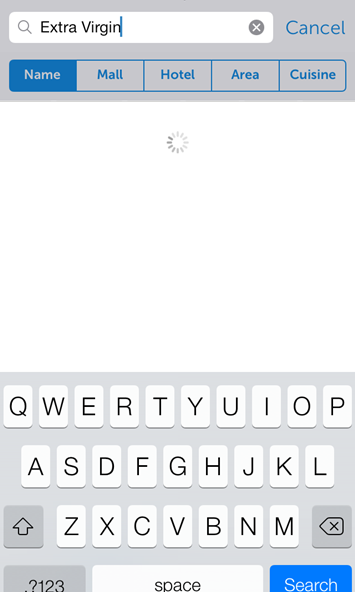 Click on redeem and you'll be asked to confirm your outlet and prompted for that 4-digit passcode set when you downloaded the app.
Next, the staff will key in the merchant's code and ta-dahhh~!
Successful redemption!
The app automatically track your savings each time you use an offer – After every redemption, you'll see your estimated savings. The Savings Calculator function allows you to see just how quickly you redeem the cost of your Entertainer product, and how much you save throughout the year.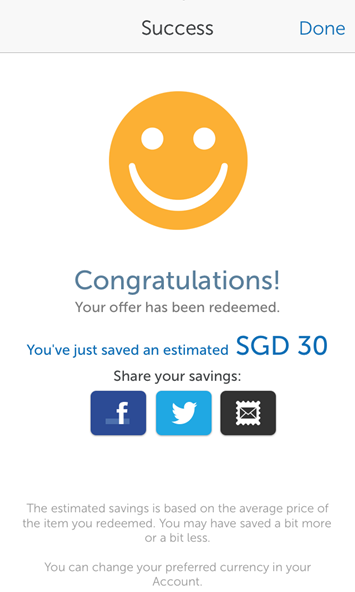 ***
The Extra Virgin Pizza outlet has a warm and casual ambience and the new branch at the United Square is spacious enough for long tables - great for large groups gatherings!
We were told that the pizzas are the mains available for Buy-One-Get-One-Free.
So it was PURE PIZZA night!
All pizzas are hand-made and baked to order at Extra Virgin Pizza. And as the name suggests, Extra Virgin Pizza uses quality and pure extra virgin olive oil, and only globally sourced premium ingredients such as Italian double-zero flour, california organic Saporito tomatoes and premium imported cheeses and toppings.
With more than 10 unique flavours for pizzas, we spent quite a bit of time making our choices!
There were two chef recommendation/favourites ordered - Spotted Pig and Pistachio Pesto.
Spotted Pig Pizza $26
with tomato, mozzarella, pepperoni, pork sausage, applewood smoked bacon, parmigiano reggiano


Pistachio Pesto $24
with pistachio pesto, mozzarella, baby arugula, lemon vinaigrette, pecorino, provolone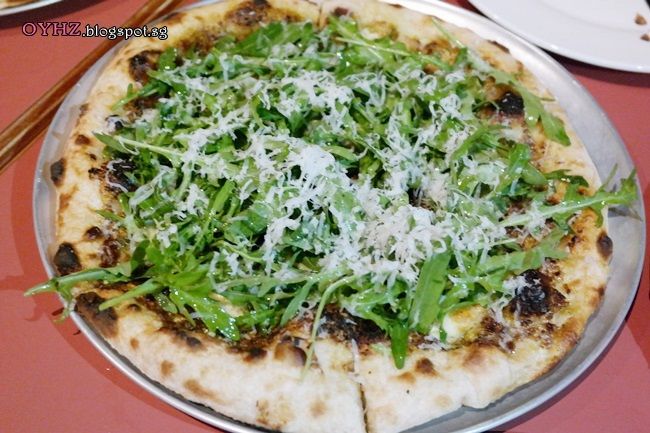 While the two recommendations above were delightful, my personal favourites are actually Mushroom Bianco and Seafood Pizza!
Mushroom Bianco $22
with mozzarella, roasted mushrooms and onions, fontina, rosemary, pecorino, truffle oil
This was sooo good even though it's basically just cheese and mushrooms! (okay, with a drizzle of truffle oil)
There wasn't any pizza sauce used, which allows the natural flavour of the mushrooms to ooze out as you bite into the pizza.
Do try this if you're a mushroom lover like me! :D
Seafood $26
with bechamel, prawns, clams, squid, cherry tomatoes, chili flakes, parmigiano reggiano, pecorino, lemon juice, shaved garlic
This came as a surprise favourite for myself as I don't usually take spiciness well. The seafood pizza came with some chili flakes which was considered mild and adds on to the flavour perfectly.
Ingredients used were very fresh. I like especially the squid which was Q and springy!
Yummy homemade sodas to wash the palate. The raspberry mint is a must-try!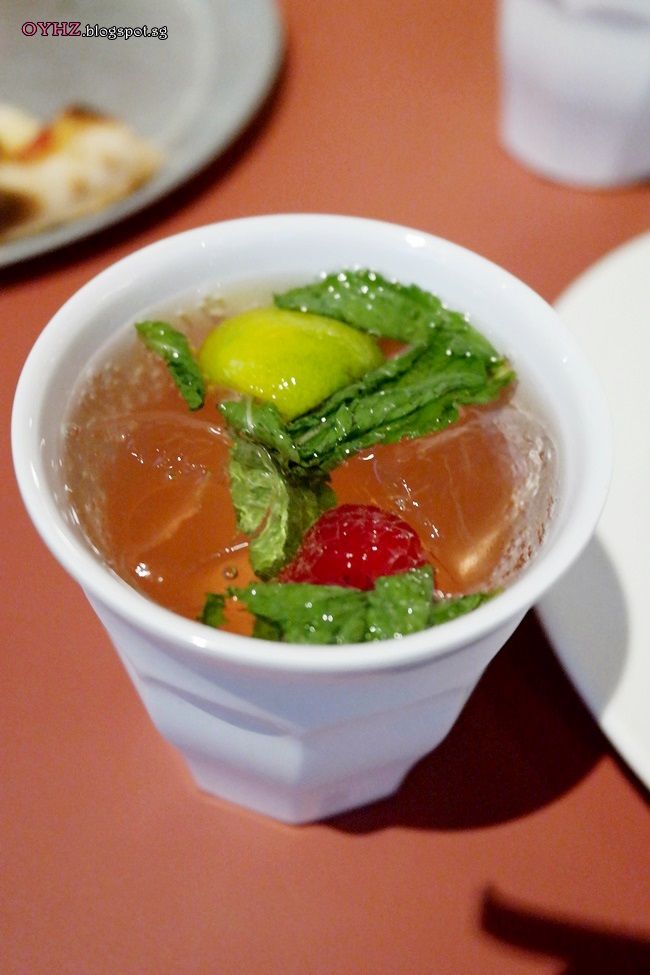 Here's a sample of The Entertainer Singapore and Travel vouchers in hardcopies.
Imagine having to lug the heavy books around just in case you pass by any places to use the vouchers *sweats*
The app is SO MUCH MORE convenient with the exact same offers!
Besides, with the app, you can view your offers by location – all your offers load in proximity to you or you can view the Entertainer map which features individual pins for every available Entertainer offer!
Also, for additional Members Offers (additional buy one get one free brunches, activities, massages and more), you just have to load directly onto your phone, instead of having to print from the website!
As mentioned earlier, the app not only provides dining deals, it also features a Hotel Supplement which is available for redemption on the App. Ideal for staycations or exotic breaks, the Supplement includes 4 and 5* hotels in the Middle East, Africa, Europe, Asia and the Indian Ocean.
On top on these, it also contains other local entertainment and activities eg:
There is currently a 20% off for the full version of the Entertainer app if you use the discount code
@oyhz
Meaning, it costs ONLY $76 instead of $95, which is a pretty small price to pay for near $150,000 of Buy-One-Get-One-Free savings available in it!