Attempting to blog about Chee's birthday!
First up, my OOTD!
We had a great meal at Serenity Spanish Bar & Restaurant, newly opened at Ngee Ann City :)
Some lovely pics from my instagram :p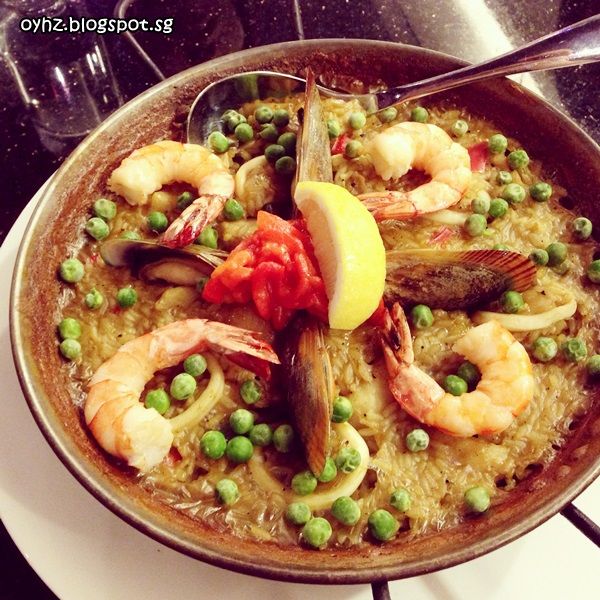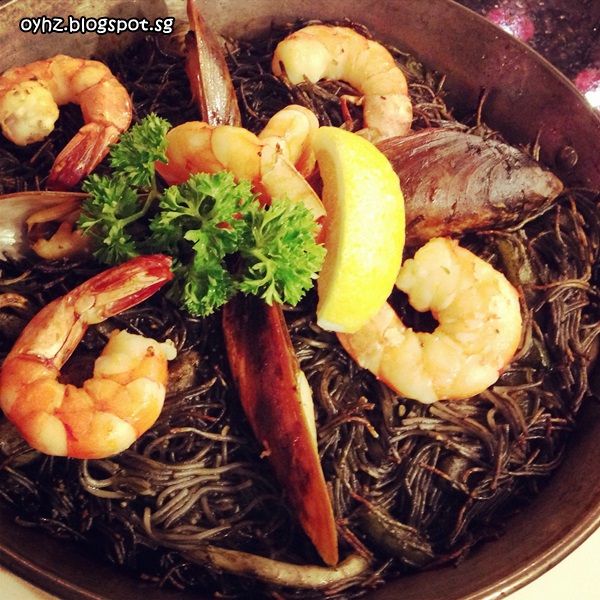 It's nicely tucked away at one of the quiet area at the 5th level.
Love the chandeliers.
Or spider-lamps, some might say :x
Some tapas to share while we waited for ling & xy..
Tortilla Espa�/b> $11
Spanish omelette with potato and onion.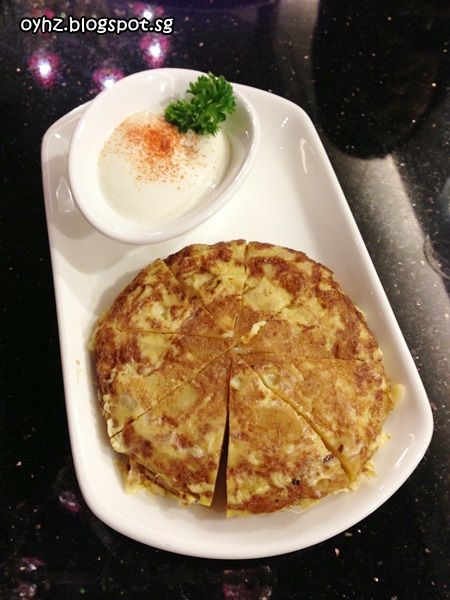 Salteado de Setas $14
Sautee mushroom with garlic and extra virgin olive oil.
This was too salty and thinly sliced :/ Would prefer larger chunks of juicy mushrooms..

Fideua Negro $68
Squid Ink Fideua!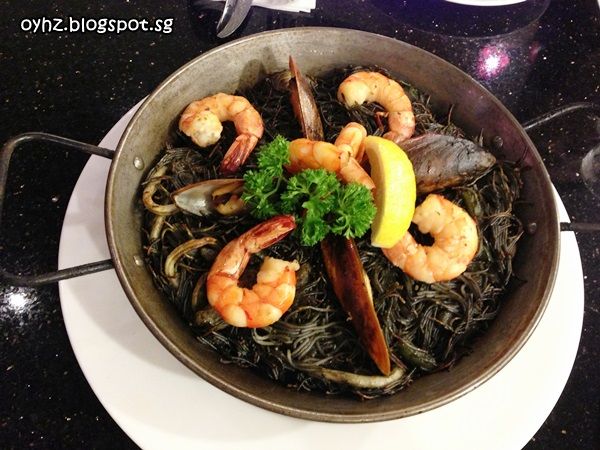 xy's favourite! I personally don't have the habit of eating food with ink, however, it's a very popular ingredient in Mediterranean region or namely countries like Spain (well, it's a Spanish restuarant), Portugal and Italy.
To be honest, it taste slightly of economical fried bee hoon. Hahaha, just
slightly
lah.
Other than that, it was in fact the best dish of the dinner I would say!
If you have tried Paella before, it is a similar just that the rice is changed to
bee hoon
thin noodle instead :)
Now, the "usual".
Paella Valenciana $68
Which is, Seafood Paella.. Containing Saffron, chicken, Spanish chorizo, tiger prawns, squid, half shell mussels, and rice.
Quite uncommon to have green peas with seafood? I picked them out :X
Like the Fideua, this was really yummy too!
Though I'm not a fan of squid, those in the Paella were good! Chewy and juicy, not rubbery at all.
Lastly, some meat to go along.
BBQ pork ribs.
Here's our birthday girl <3



Had a great time surprising her as usual.
The waiter, our impromtu accomplice, was so smart, attentive and cute! rofl.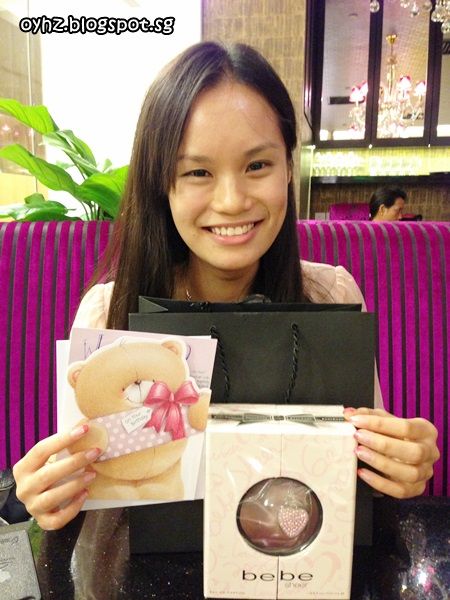 I love the perfume scent we got her!
Think I'm gonna get it myself too, LOL.

Tiramisu cake from Perla Pastry Boutique at Takashimaya.
Perla Pastry is the sister bakery of Ristorante Da Valentino! No wonder the cake was tdf! And the size was perfect for 5 petite girls like us hahahaha :D


<3
Had a great evening reminiscing our Europe days!
Looking forward to more of such dinners to come! :) :)
Serenity Spanish Bar & Restaurant
#05-32, Ngee Ann City Tower A, 391 Orchard Road
Hours
Daily: 11:30 - 22:00
Website:
http://www.serenity.com.sg/