Here's a super back-dated entry on my birthday afternoon.
It was also my first time bring my new baby out!
So pardon if the photos are abit awkward :|
The day was spent doing nothing, plucking white hairs, having brunch and chillax for the rest of the day at a new café in Singapore – Backstage Café.
Quite glad for the explosion of new cafes in the local scene recently. No longer are they situated in the usual areas like Tiong Bahru, Holland Village, Tanjong Pagar, we can spot new cafes popping up in our HDB heartlands and even industrial parks. Backstage café is one of those, well-hidden in the industrial estate.
When M drove past the building which supposedly houses the café and asked me if I see the café, I said confidently "Nope, wrong building."
Rofl.
Thankfully he is not a believer of my directional opinions and he U-turn back to park.
See? You can't blame me for not noticing the café from afar right.
It's well-hidden behind the tinted glasses.
We parked at a small parking lane opposite the building. Do note that it is coupon parking!
The high ceilings and spacious seats gave us a feeling of carefree-ness and freedom, away from the usual mad crowds in town!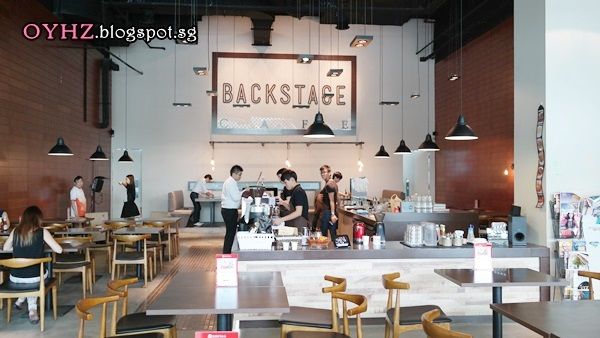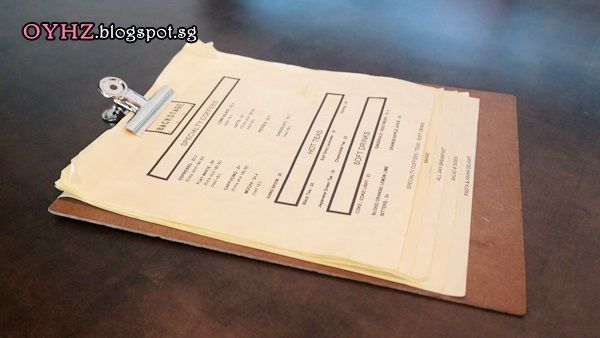 My birth date coincidentally!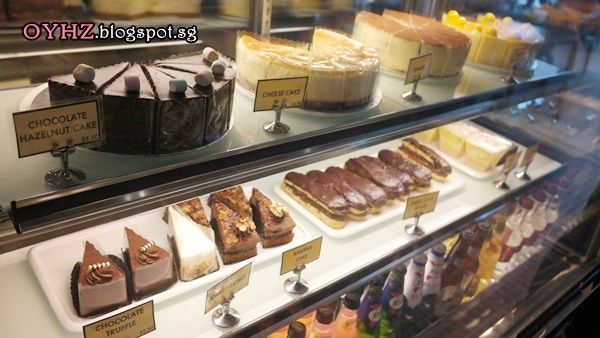 Latte $4
I'm not a coffee expert, but the coffee is aromatic and robust, good enough for me.
Anyway, the lovely latte art is enough to make anybody's day I guess ;)
Soup of the day
Not into veg soups :X But M quite like it, portion is enough without making you too full for the mains.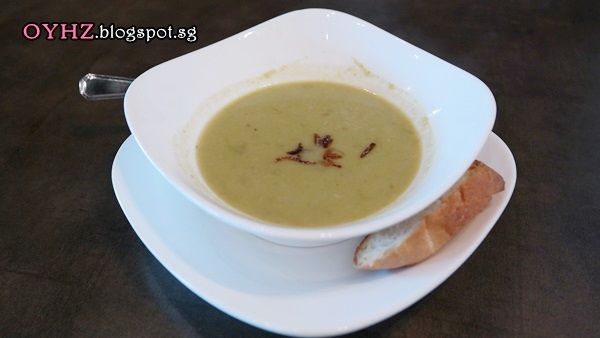 Eggs Benedict $13
Two poached eggs on toasted brioche, served with bacon and honey baked ham & home made hollandaise sauce.
The first thing I noticed about this egg ben is the black sauce! o.O Was asking M immediately, "DID I ORDER THE WRONGLY???"
We checked our orders, correct.
Took a look at the waiter in hope that he will enlighten us, but, nope - everything seemed fine.
Then dipped my fork a little into the black sauce and tried it, hmmm sweet soy sauce!
I guess they're trying to infuse Asian/Singaporean style of having half boiled eggs with soy sauce into the egg benedict?
For that, I have to raise both hands in joy! Cos it tastes extremely great! :D
The sweetness of the soy sauce is a perfect complement to the saltiness of the bacon and toast.
Besides, I'm quite crazily addicted to runny eggs doused in soy sauce - hence when the perfectly poached eggs come into place, the taste is simply divine.
One more pic, just because.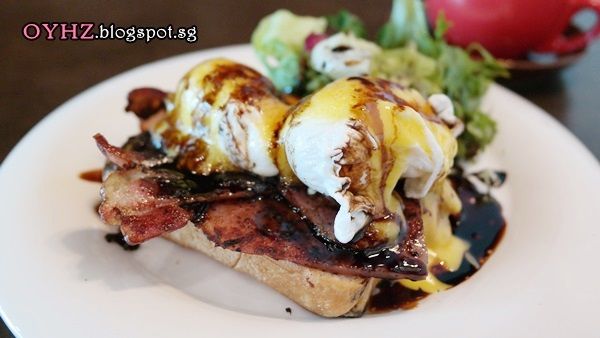 Carbonara $11
Creamy, comforting pasta and packed with smoked bacon – Backstage café's carbonara hit the right notes!
The carbonara is recommended by M. The pasta is al dente!
Chocolate hazelnut cake $5.50
M sneakily ordered a slice of the hazelnut cake without me noticing a single bit (must have been too busy trying out my camera :X)
So there, my first birthday cake (of the day), lol.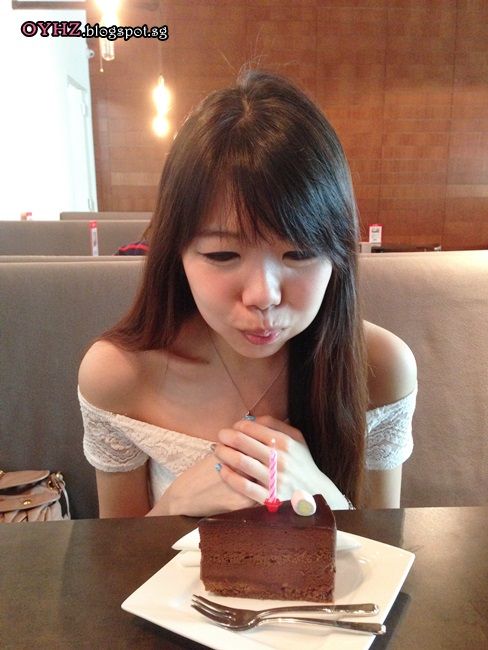 I wish for more yummy food!
*hohoho*
Backstage Café
http://www.backstage-projects.com
https://www.facebook.com/BackstagecafeSG