Went for bSoul facial and massage before a festive season previously and wow, the facial results turned out to be SO GOOD. If you hadn't knew about bSoul before, here is more
details on one of their skincare kit
.
bSoul facial is available at several salons, and I visited one at Clementi - Beauty Base. It's less than 5 mins walk from the station if you travel by mrt :)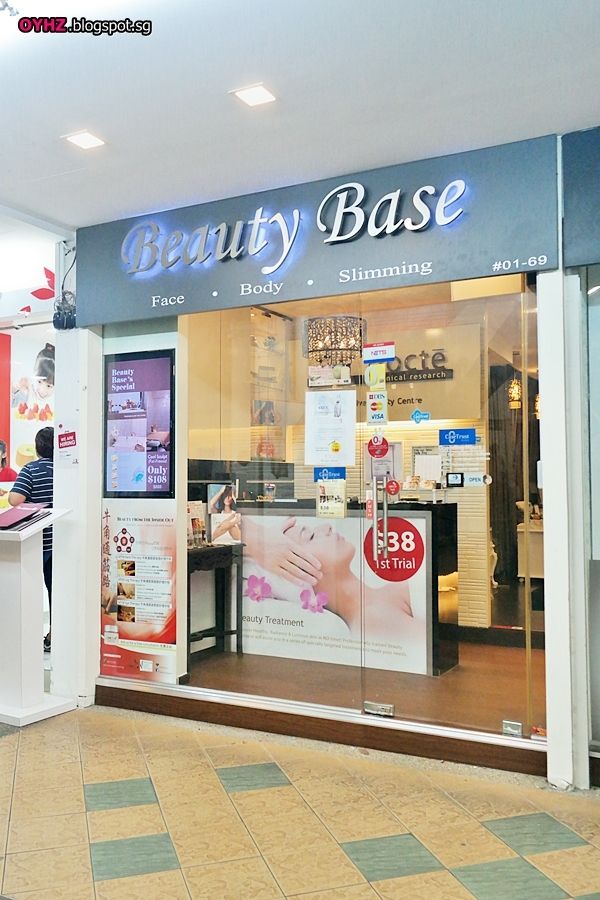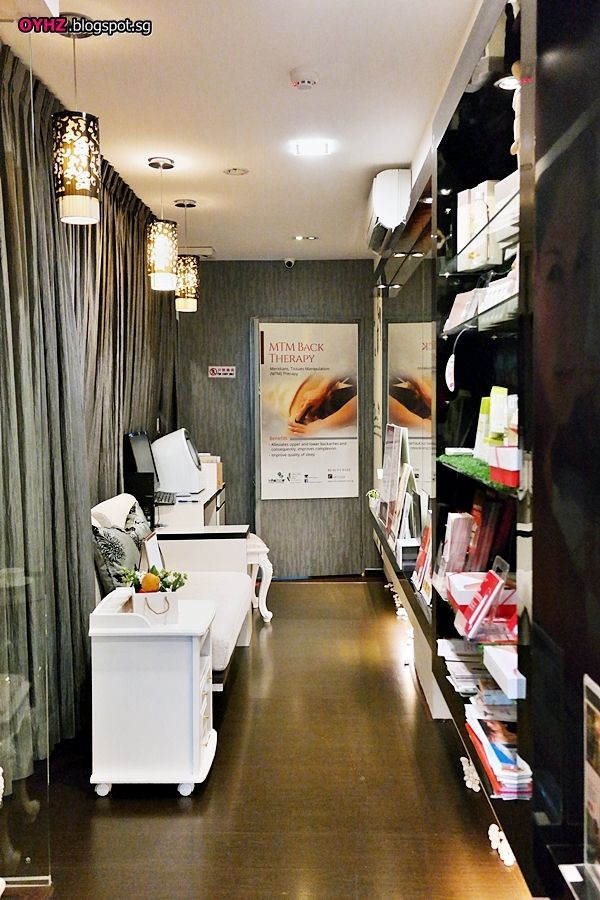 The introduction to the products used were pretty straight-to-the-point, a manner which I'm personally fond of. No overpromises or fanciful claims that builds up your expectations only to give end results that is below mediocre, which happens at some salons. The therapist used pretty layman terms to explain the products with their usage and effects, which makes it easy for me to understand and absorb the information (especially while lying on the comfy bed and being only half awake).
My skin is pretty dehydrated these days due to the cold and dry air-conditioning in office and insufficient plain fluid consumption. Thus, the therapist recommended facial that can help to restore my skin's moisture and pH level which in turn will brighten up my complexion.
The range of products used for the facial.
To my amazement, there were no high-technology machines or 'fanciful' creams or serums used during the facial. It is a classic facial, without extractions, using the exact bSoul set shown above that can be purchased and used at home on our own!
1) Thorough removal of my makeup
This took possibly thrice the amount of time I would spent removing makeup on my own. Must be really thorough :D ok, i'm 1/2 kidding.
2) Cleansing with my favourite bSoul 3 Activ scrub
Again, the therapist spent 2-3 times the effort than I usually do when I use the scrub. She reminded me that the scrub can be effective as a hydration mask too when used together with a serum. The granular beads from the scrub will break down into waxy state after few minutes of scrubbing and it will act to hydrate the skin like a mask. Hence, the 'scrub' was left on my skin while she proceeded to trim my eyebrows.
3) Mask
This was applied in conjuction with the facial massage.
Do note that the facial massage is rather heavy-handed as compared to any other facial massages i've done before. Not something that you will fall asleep with. But neither is it painful at all, hence no worries!
The massage skill of the therapist helps in getting the products absorbed more effectively into my skin as well as reduce any water retention, making my face feel lighter and refreshed, perhaps even more nimble in my expressions that evening.
Now I look forward to using my remaining bSoul scrub in a new manner at home!
There is a makeup room for girls to tidy up after a good
sleep
facial so that you can hang out shopping even right after a facial.
Of cos, please go and try the facial yourselves to experience the goodness of it. Would be great to pamper your skin and be ready to
face
the world in the upcoming (June holiday) travel season :)
(Beauty Base is 20 years old! Pretty established for a beauty salon!)
Other than bSoul facial, Beauty Base also offers MTM back therapy.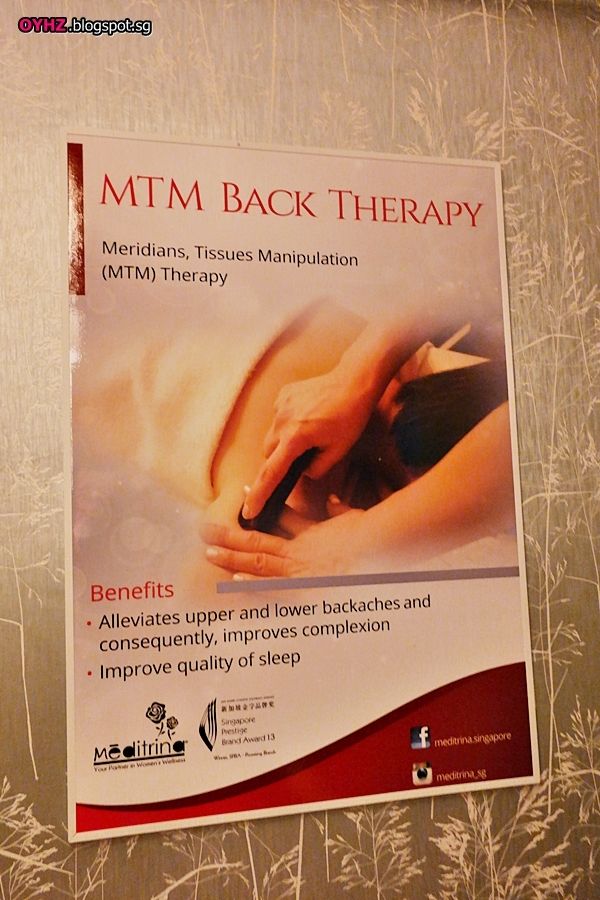 Prior to trying out MTM massage, I've already prepped myself for a painful experience as what
Mia
had shared. It's not meant to be the 'shiok' kind of massage, but a real, painful jabbing type. I was honestly looking forward to some beneficial jabbing to clear the knots in my shoulders, and lower back which I strained some time in Dec :(
Now, what exactly is MTM massage? This therapy is a new type of corrective massage, based on Traditional Chinese Medicinal (TCM) Philosophy and Modern Western Medical principal. This technique is aided by specialized handheld rod (read: buffalo horn), which goes beyond the conventional superficial skin and muscle levels. Check out the 'rods':
Each of our backs is like a main power switch that reflects the major organs and nerve systems of our bodies. Here's an overall view of the acupoints on our backs.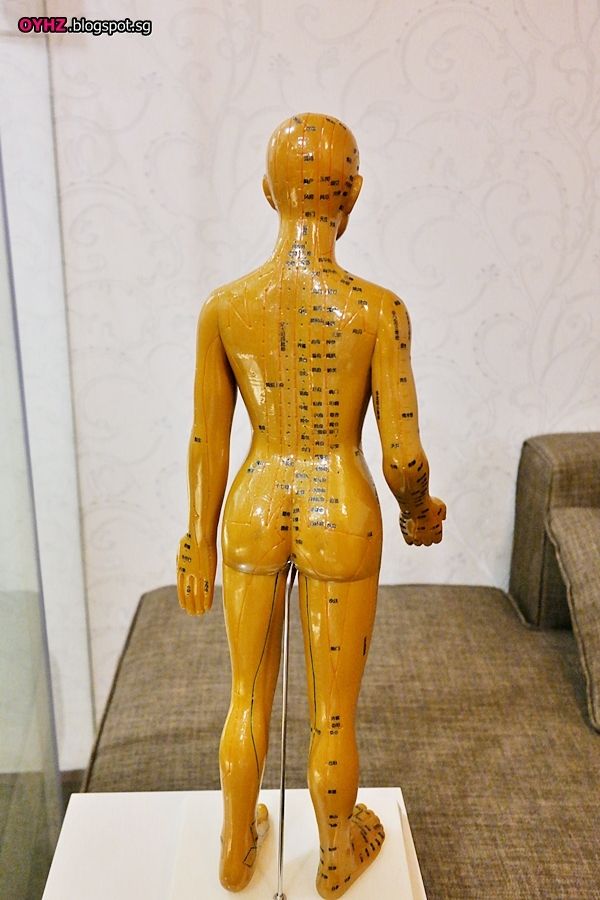 The treatment works by stimulating these meridian points in our body to work on the facial restrictions and scar tissues in the muscle. It can be performed in one session for a full body treatment, or it can be localized for specific target area such as face, and is designed to address stubborn problems such as chronic stiff shoulders or bloated face (depending on which area are you performing the treatment on).

Unfortunately, I'm soooo sensitive (read: ticklish) to any touches on my (mid) back that the massage could not be done full-out over that area. The therapist was able to carry out the acupressure treatment properly for my shoulders and neck regions though, helping with the relief of my stiff shoulders and that chronic pain. It wasn't as painful as expected - the massage on my neck, shoulder and lower back region were just that slightly uncomfortable during the session.

The massage therapist, however, warned me of subsequent aching muscles which I felt indeed the very next morning. It was far more sore than I've ever came across before, or have expected.
Thankfully, they gave me the tub of ageless herbal cream to help with the expected aches and I had it rubbed onto my shoulders immediately after I woke up. It soothed the aftermath aches considerably!
http://www.meditrina.com.sg/detail.php?ProductID=351
Overall, I find the MTM massage much more effective in curing my muscle stiffness than another other solutions I've tried so far. If you have problems which regular massages can't help, do give MTM massage a try!
BEAUTY BASE
Block 443 Clementi Avenue 3
#01-69 Singapore 120443
Operating hours:
Mon -Fri: 10.30am-8.30pm
Sat -Sun: 10.30am-6pm
P.Holiday closed.
Tel: 6872 2268
Fax: 6872 2268
E-mail: beauty.base@gmail.com