As an addicted snacker in office and more or less, cookie monster, I was thrilled to know that popular Malaysian biscuit brand Julies has a collaboration with global chocolate icon Hershey's, leading to the birth of their latest cookie line, Julie's Hershey's!
The new range is available in six variants: chocolate fudge, chocolate chip, chocolate waffle, chocolate chip oat, chocolate chip hazelnut, and chocolate fudge vanilla.
Having tried 4 flavours (chocolate fudge, chocolate waffle, chocolate chip oat, chocolate chip hazelnut), I personally like the chocolate fudge flavour best, which isn't surprising - who wouldn't love Hershey's chocolate fudge right??
Next in line would be the chocolate chip hazelnut cookies, which has an additional fragrance from the hazelnut chips. It is also not as sweet as the chocolate fudge variant, hence probably a preferred choice for the more health-conscious :)
With Director, Mr Martin Ang.
"We are thrilled about our new partnership with Hershey. Both brands were built on the same ideals and values, and I believe it is this foundation which sealed our partnership."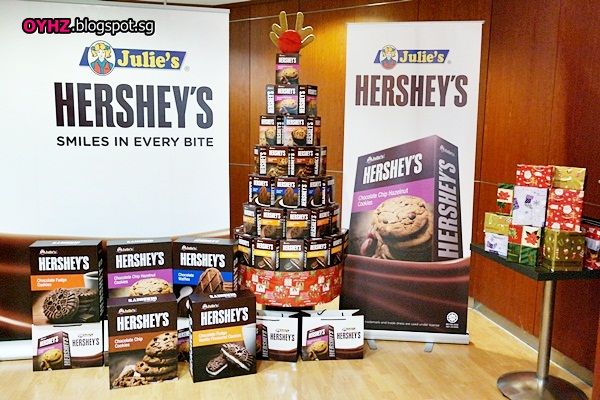 Playing around during the luncheon :p
Some snacks we had while getting to know other bloggers in SG.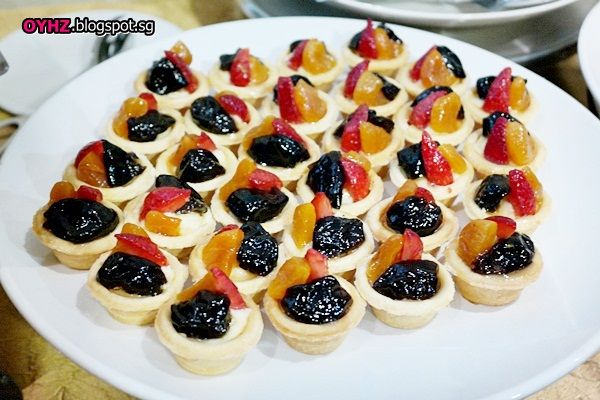 Julie's Hershey's cookies will soon be available in all major supermarkets. They will also be launched in in phases throughout Asia and all ASEAN countries, Taiwan and Mongolia early next year.