Have completed my Yun Nam Hair Care sponsored treatment sessions!
Previous posts are here
http://oyhz.blogspot.sg/2014/09/yun-nam-hair-care.html
http://oyhz.blogspot.sg/2014/10/yun-nam-hair-care-review-2.html
Previously mentioned, I have hair thinning problem, especially around the crown area and hair parting line. The herbal hair treatment from the first few sessions had helped greatly in deep cleansing of my scalp and reducing excessive oil secretion, preventing hair thinning problems and also dandruff issues.
I'm glad that my scalp and hair have been well-maintained throughout these months with Yun Nam Hair Care. The thinning crown is no longer a problem, yay!
Just a recap of past photos that show the hair thinning crisis at the top of my head.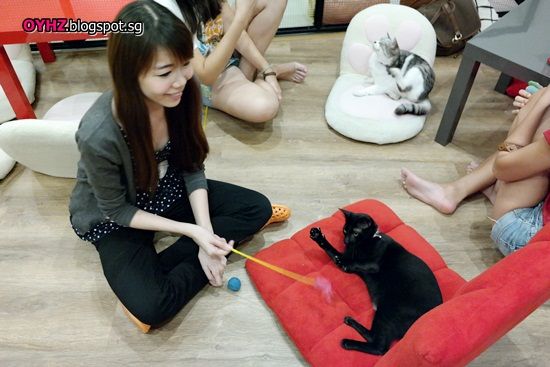 Recent photos of my hair.
I had a dance performance recently that required hairdo with lots of back-comb and hairspray and glitters.
In spite of that, my hair still managed to remain strong and healthy after the two days of "torture".
Had an appointment with Yun Nam Hair Care immediately the day after the performances. My hair was still pretty volumnious, see no crown thinning issue at all! :) (Just abit dry on the ends T.T)
The dry ends was all great again after the herbal treatment session!
I had a change of consultant as the previous one left the outlet. The new consultant/therapist was very nice and attentive. She customised a herbal concoction after checking my hair/scalp condition personally and even "interviewed" me on how I feel about my hair condition these days before deciding on the treatment for me – I needed a deep cleansing treatment after all the performance hair styling of cos! :D And deep conditioning as well.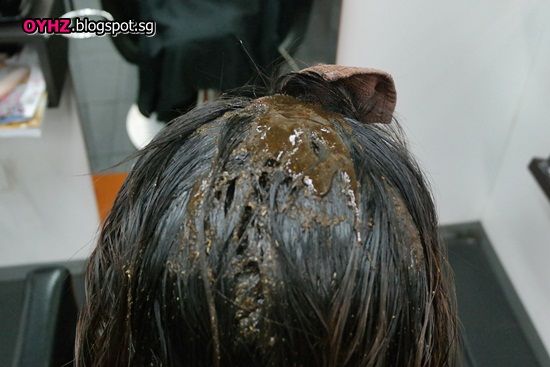 The herbal treatment was applied to my scalp after a thorough hair wash.
(And there I was, catching-up on my magazine reading while enjoying the treatment lol)
Immediate photo taken after the treatment. Gone were all the (stubborn) glitters and residual hair spray/gel on my scalp.
Also, the dry hair ends were revived and the whole texture was really smooooth!
Brought some muffins over since it was my last session that day.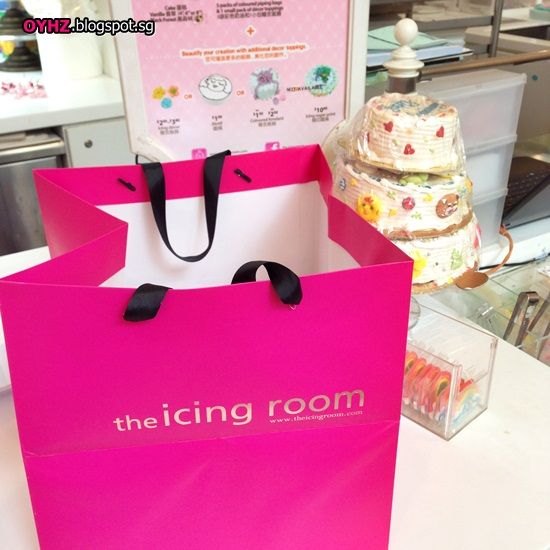 Had bridesmaid duties the weekend after and my hair remained quite obedient throughout.
Again, check out the fuller crown!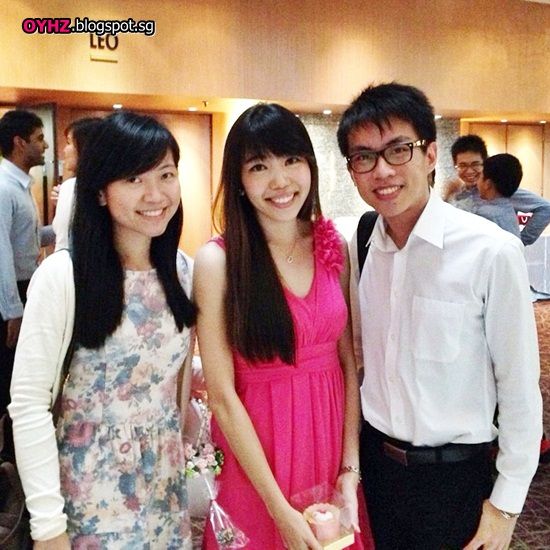 All these would not be achieved without the help of Yun Nam Hair Care products that I used faithfully at home too.
My favourite product would be the Charcoal Essence Shampoo which works most suitably for my scalp condition so far. I have almost finished the entire huge bottle of it even though I've been using only a little of the shampoo each wash.
Forgot to buy another bottle during my last session at Yun Nam Hair Care T.T
I usually use only twice of how much I poured onto my palm in this pic.
If you're in need of hair care treatments or facing some hair problems, please head down to Yun Nam Hair Care for consultation to save your tresses now!
There's a free trial if you're a first timer – more details here:
http://yunnamhaircare.com.sg/free-consultation/
Below are the addresses of their various outlets.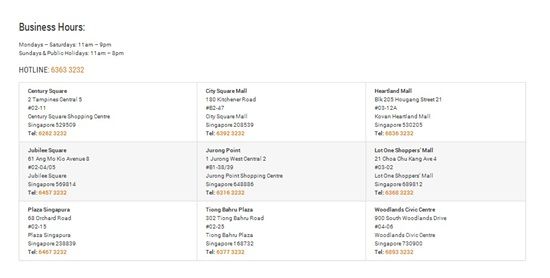 xoxo