Finally at KL! *whew*
We decided to stay at two hotels - one nearer to the Petronas tower for erm...sight-seeing :p And the other beside Times Square for the convenience of shopping!
First checked into
Seri Pacific Hotel KL
which gave us a room with quite an amazing view of the city :')
The room feels rather spacious even though only 32sqm. WiFi is available in the hotel rooms and is free of charge.
Other than these, the hotel is pretty average.
Huge lobby with art exhibition and a grand piano for you to show off your talent ;)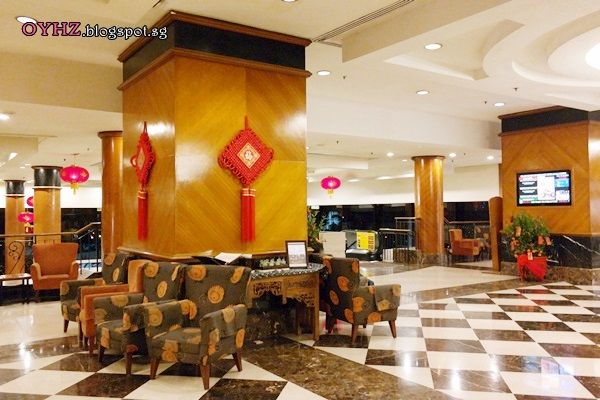 Room is rather simple, cheery and spacious.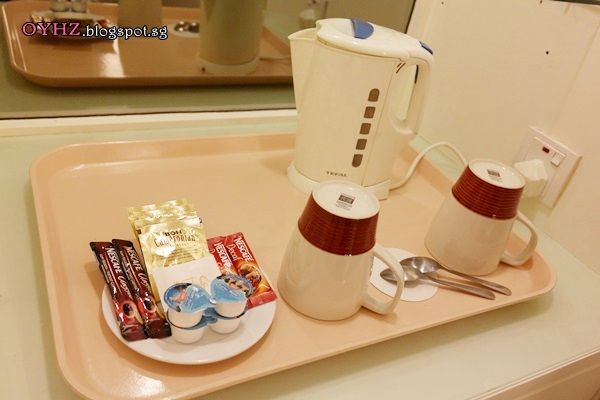 Oh yea, the washroom was huge too, with 3 sections in total.
Didn't managed to take a complete photo, but here's something from google:
*try to imagine ya..?
Basic toiletries available.
Here's the view from the room, ta-daaa~!!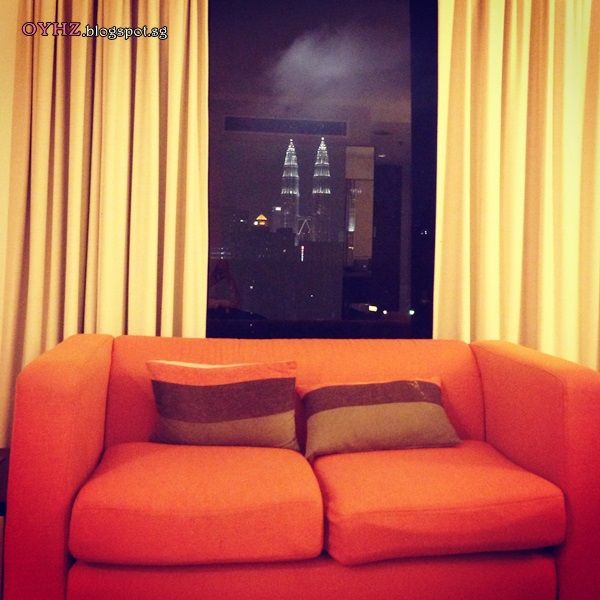 <3
The next morning we set off to eat/shop/view.
Being a mountain tortoise, I was quite surprised by this 'Females Only' parking section. Is there really such a need though?
Went for breakfast at
Suria KLCC
before doing some touristy "sight-seeing"..
In an attempt to do a #followmeto at KLCC Park keke.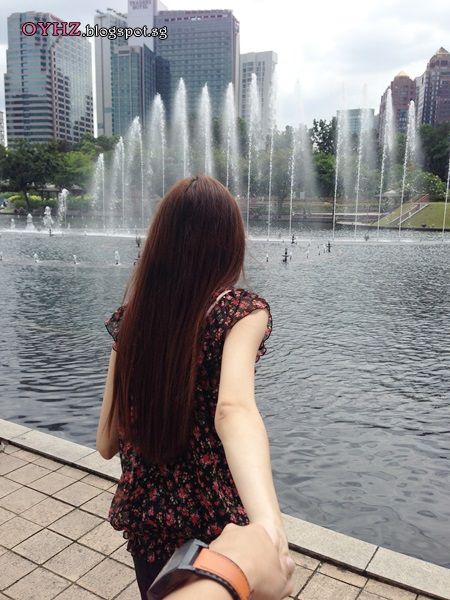 The Petronas Twin Towers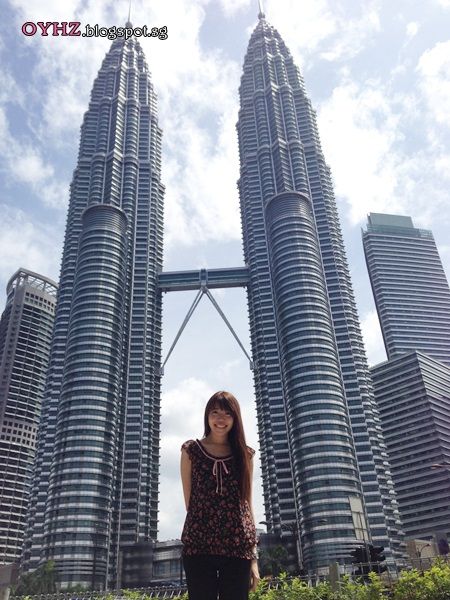 I've read how people have to start queueing for the free entrance tickets as early as 6am *gasps* And the tickets are usually given out by 9:30am. Being the not-so-early-birds, we obviously would never get a chance to tour the Petronas towers. Hahaha.
Extracted from
WikiHow
:
"Tickets are issued for time slots of 15 minutes and each time slot is limited to 20 visitors. Once you receive your tickets, you have to return 15 minutes before the allotted time to reconfirm your ticket. You may however, chose the time slot for the visit, if you are early enough. You will then be ushered to a waiting gallery. This Petronas Skybridge gallery itself is worth visiting as there are interesting exhibits there, relating to tall buildings. There is also a 'live' demonstration of what happens when lightning strikes a tall building. There is also a laser sensor that compares your height with that of the tower, cool.........
After that you will be invited to the 3-D auditorium. Polaroid spectacles will be loaned to you. Here you will learn all about the construction and concept of Petronas Twin Towers.
So much for the Petronas Skybridge visit. If you do plan to visit it and don't plan to queue,
you can tip someone (especially taxi drivers or bell boys) to obtain tickets on your behalf
. One person may obtain up to 5 tickets."
Now to make this post less boring (since we spent most of our time shopping in KL), let me show you the BEST SPOT to take photo of the Petronas Tower :'D
Throughout the way there, we kept saying "Blah blah blah....The Best Spot.....blah blah..must find The Best Spot..." rofl.
So this area is called, '
The Best Spot
' by the two of us throughout the KL days wahhaa.
Standing at the entrance of the Petronas Towers, look out for The Public Bank building.
It looks like our Republic Building, merely 2-3 close traffic lights away.
And the garden-like area on its right, is '
The Best Spot
'.
There's even shade for the girls if your boyfriend or guy friends are taking too long a time to photograph the Towers *thumbs up*
On the right of 'The Best Spot', is the KL Tower.
If you're into view from the top kind, you may consider visiting the KL tower instead.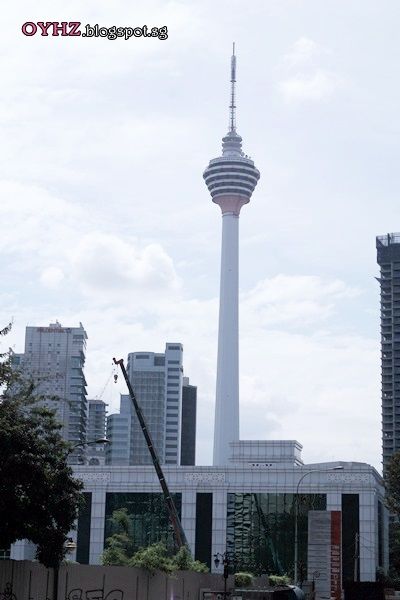 Back to Suria KLCC.
Saw a rock band-like bunch having a photoshoot in front of the Petronas Towers.
Under the scorching sun, poor guys.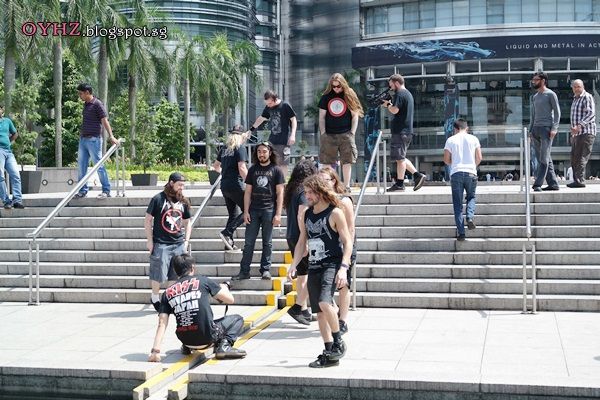 Next we went to the kaikan - which was unfortunately closed for renovations.
Would be great if we are able to visit again after the revamp :)
Wisma Kebudayaan SGM (SGM Grand Culture Center)
243, Jln Bukit Bintang,
55100 Kuala Lumpur,
Wilayah Persekutuan.
Visited the SGM HQ instead.
The kaikan was HUGEEEE. We spent quite some time there surprisingly - walking around the various buildings, strolling through the eco-garden and sports field, making contributions and purchasing some publications/books, chatting with the YWD/WD on duty.. :)
SGM Culture Centre (SGM Headquarters)
Lot 960 KM14,
Jalan Cheras, 43200 Batu 9,
Cheras, Selangor.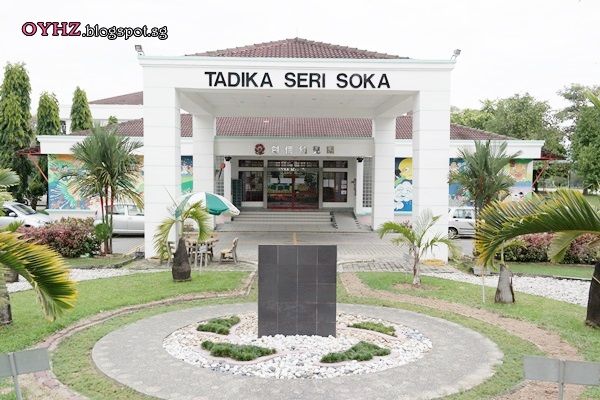 Checked into
Furama Hotel
at Bukit Bintang in the evening.
The service of the staff were quite commendable. How often do you get greeted randomly by the staff on duty, early next morning by first name, and asked about your trip, when you ain't a VIP and merely stayed for one night?
Furama Bukit Bintang
136 Jalan Changkat Thambi Dollah,
Pudu, 55100 Kuala Lumpur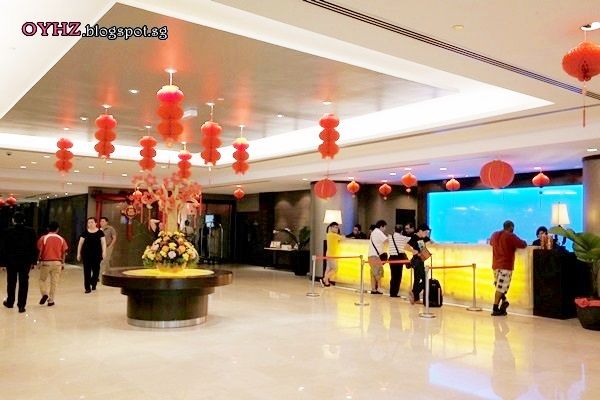 Complimentary cake from the hotel - what a lovely gesture :)
Unfortunately since it was evening by the time we checked in, the cake smells a little.......erm, "expired". Hence I didn't eat it :X
Still, appreciate the thoughts of the hotel.
Nice simple room, albeit dated.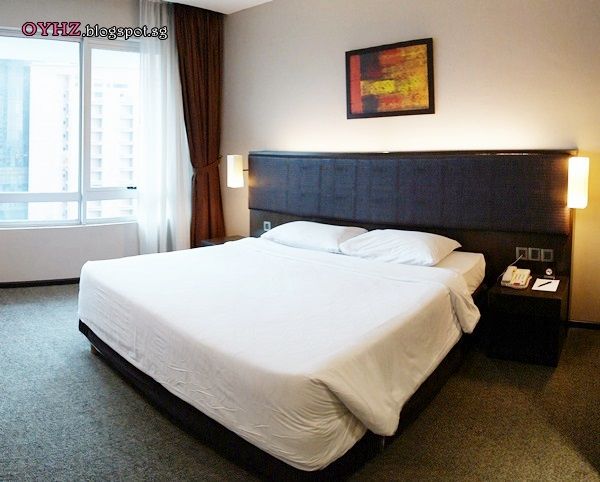 Went down to inquire about Dining in the Dark and the hotel staff helped us to make reservations immediately.
Drove towards Changkat Bukit Bintang which is an area similar to our Boat Quay :)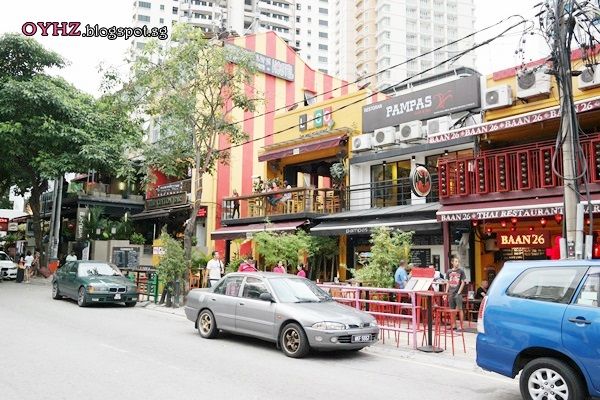 The pubs are mostly interestingly designed, such as the one with half a mini sticking out.
Saw some amazing cars, which I don't know the models exactly, sorrie. hahaha. But M was literally screeching at the sight of them.
The owners were friendly people too, winking to me as I stood there in (slight) awe admiring the antique vehicles as they passed by.
Dining in the dark can be quite easily missed as it is on the 2nd level and there's only a narrow stairway showing.
Keep a lookout for Werner's bar instead. Dining in the dark is right above it.
Dining in the Dark
46 Changkat Bukit Bintang,
Bukit Bintang, 50200 Kuala Lumpur,
KUALA LUMPUR, Malaysia
+60 3-2110 0431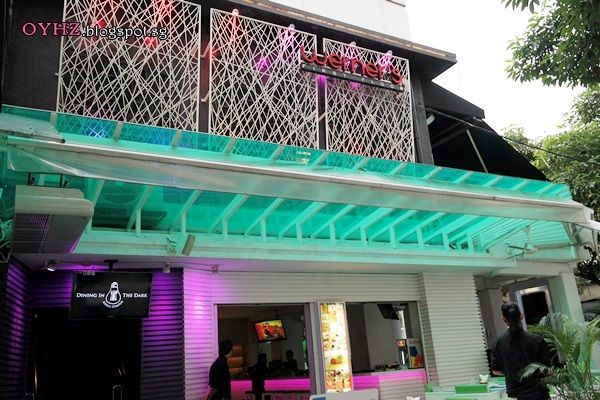 View from the restaurant's washroom (the only lited area hahaha).
So alternatively, you can lookout for MOVID instead too and find Dining in the Dark right opposite.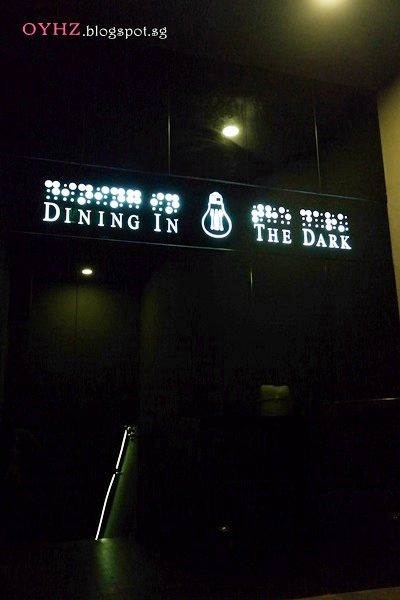 Dinner priced at RM118++ for a 4-course meal.
There's a welcome drink of cocktail/mocktail too, hence making it very value-for-money.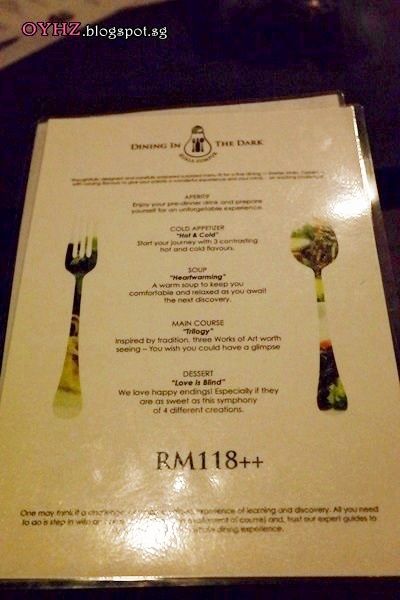 We were seated at a dimly-lit area for us to get accustomed to the lack-of-light first.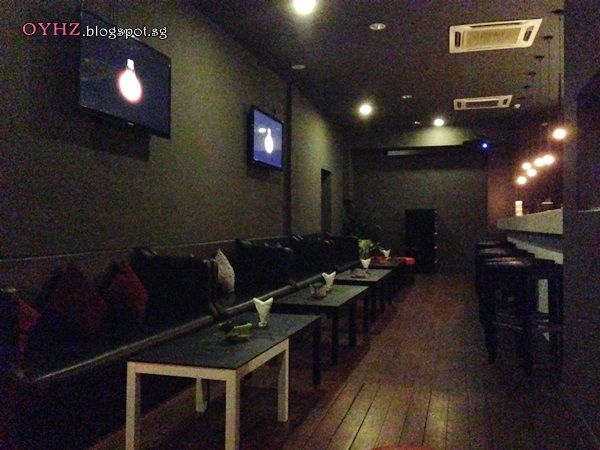 Also, service crew took care of our dietary preferences and at the same time, served the complimentary welcome drinks.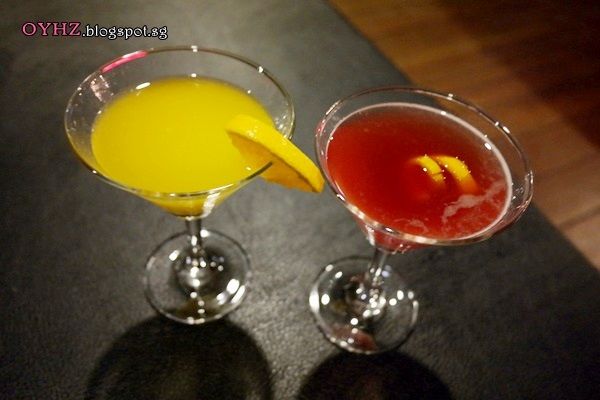 A game to play - Finding the 4 paper clips in the sand box while blind-folded - cos it is pretty much similar to what we had to do for dinner very soon! T.T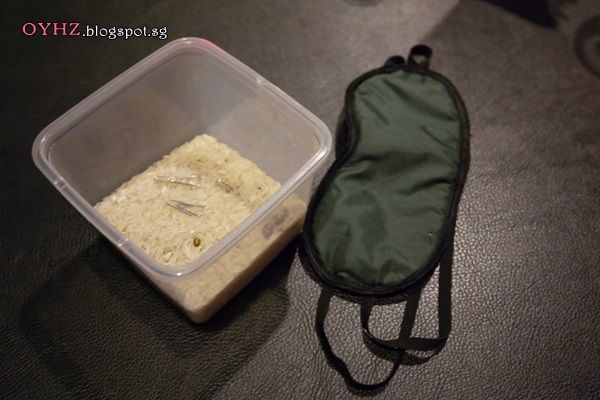 ***
We had to "surrender" all personal belongings - locked up in lockers before entering the dining area.
The dining area is PITCH DARK (and i'm not kidding at all!). There will be a service staff to lead you in, via tu-tu-train style - just place your hands on his shoulders and follow.
There was a lil' trouble for me to get seated properly (my sense of direction damn lousy one laaaaa). Took a min or so before I was finally comfortable with my orientation. Unlike M, who could even sneaked to my side TWICE and tap on my shoulder & do funny lame things -____________-
Throughout the dinner, I just sat still cos I seem to lost my sense of movement being unable to see T.T
We had Darius who led us in and chatted with us every now and then during the dinner.
Hmmmm.....
(Okay, that line is a private joke).
Anyway Darius was a really good host, checking on us every now & then to make sure that we're fine and comfortable. His chats also managed to keep me awake cos I couldn't help but FEEL SO SLEEPY in complete darkness! It's like open eyes and close eyes also no difference one leh, as if I'm asleep what, no?
What's more the food was so yummy and filling, added on to my grogginess after the main courses..
The only "lights" you would see while dining are 2 red dots on the ceiling which are infra-ray cameras just in case there're any emergency situations.
If i'm not wrong, a normal person's reaction would be to stare at the two "lights" since that's the ONLY thing you can see! I asked M all of a sudden during the meal, "Are you looking at the red dots??" and he replied "Oh, you're right." hahahaha. So I guess I'm normal la! Personally, I can't help but to sit there and stone (trying not to fall asleep in between servings) and stare at the light.
Whoever who goes through the camera clips subsequently must be getting lots of blank stares in the screen all the time -_-
There were a few times when Darius or M talked to me, I didn't reply.. My mind was somewhat thinking - since I can't see anything, I can't reply anything.. T.T It's very different from chatting on the phone even though you can't see the person too! You've got to really try it yourself to understand that feeling, haha.
We had a really good meal. And a nice time getting to know Darius and understanding a bit more of Dining in the Dark.
A pity that there are no photos of him.
But here's us "surviving" the experience!
We were shown the menu after the meal.
The moment of truth hahaha.
Menu changes every month, so what you get next time would be different to what I'll be showing below :)
We took around 2.5hours, so by the time we came out, it was late.
Visited some nearby malls before they closed.
Strolled along chinatown.
Cute kitty <3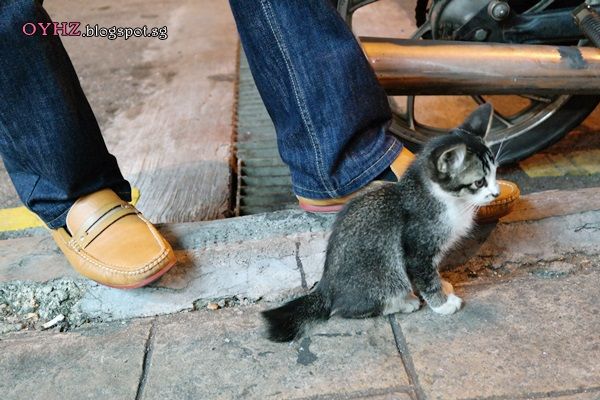 Went shopping at Times Square on the last morning before coming back to SG.
Brunch at
Sweet Chat Cafe
in Times Square cos the cafe looks errrr, sweet, lol.
The mains were delicious, especially the curry laksa even when I'm not a fan of spicy food.
Scones were a miss though.
Curry Laksa.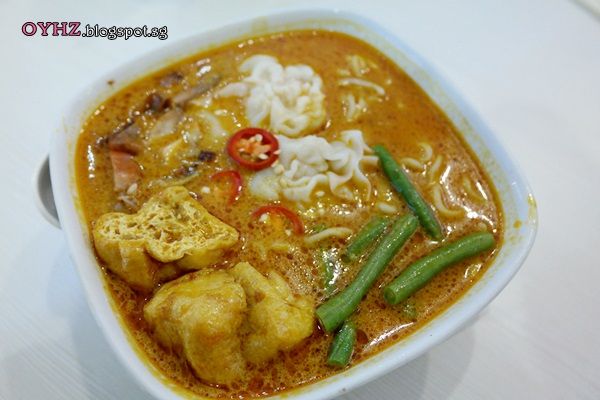 Baked Mac 'N' Cheese.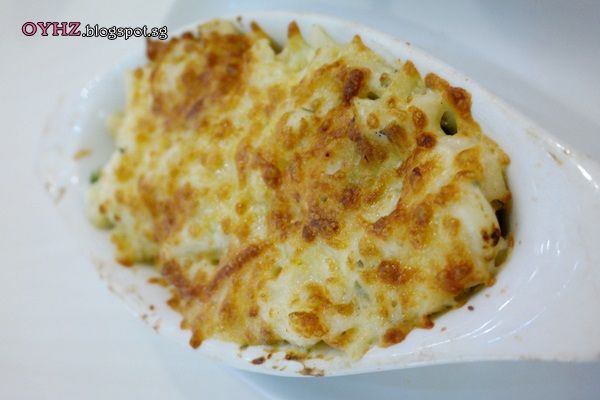 Rushed to Mid Valley after shopping at Times Square becos D said Mid Valley is a must-go!
And indeed, it is a MEGAMALL with mid to high-end boutiques all in one.
We didn't have time to finish the mall T.T Will visit again the next trip!
Mid Valley Megamall
Lot FK010, First Floor,
South Court, Mid Valley Megamall, Mid Valley City
Lingkaran Syed Putra, 59200 Kuala Lumpur
That marks the end of our impromptu road trip!
***