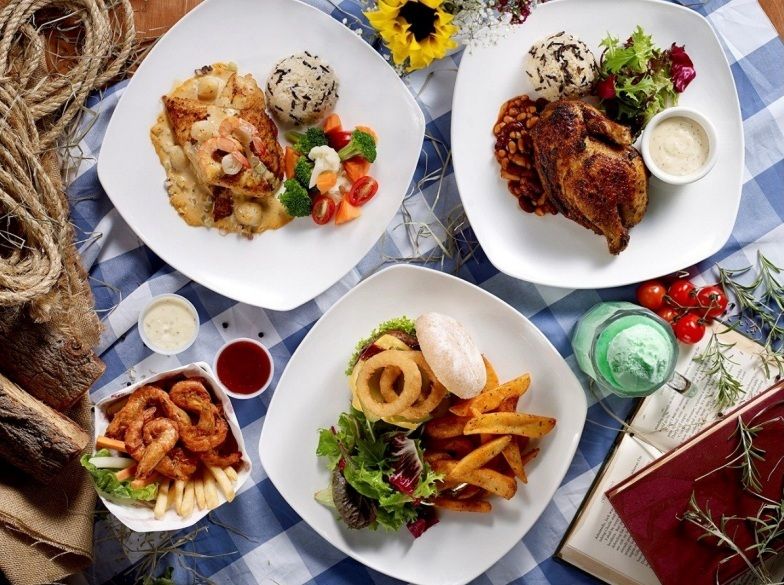 SWENSEN'S TURNS UP THE HEAT WITH U.S. SOUTHERN BARBECUE FAVORITES
Savor five new tantalizing seasonal additions with a Cajun twist that are big on flavors.
This season,
Swensen's
flames up its grill and dishes up a menu inspired by the bold flavor palates unique to the Southern USA. Barbecuing is an all-American cooking technique that
has resounding popularity today, with its roots firmly entrenched in good, 'ol Southern comfort. So lasso up, and take heart in traditional country favourites cooked over hot, seasoned grills and slathered with rich, creamy sauces that deliver bangs of flavor.



Serving up rustic, wholesome dishes fit for any cowboy,
Swensen's
pays its homage to Southern fare with tantalizing entrees like
Swensen's
Cajun Chicken with Creamy Ranch Sauce, Grilled Snapper with Seafood Creole Sauce, Jalapeno BBQ Burger and a spicy appetizer in the novel Firecracker Soft Shell Prawns. For the complete Southern experience, finish up your meal with the zesty Key Lime Soda as inspired by the classic, American Key Lime Pie.
Saddle up and dig in, as the limited edition menu is available only from 1st September 2014 to 31st October 2014.
Firecracker Soft Shell Prawns ($8.90)
These lightly battered morsels are coated with a unique blend of spices. Pop one of these for a
party in your mouth! Served together with Swensen's signature U.S. Fries and fresh veggie sticks with pineapple BBQ and Tartar sauce dips on the side.
Swensen's Cajun Chicken with Creamy Ranch Sauce ($15.90)
A half chicken slow cooked with cajun herbs and spices, perfectly balanced by homemade creamy ranch sauce. Accompanied with mixed wild rice, mesclun salad and BBQ beans. Definitely a serving generous enough for the hungry cowboy!
Grilled Snapper with Seafood Creole Sauce ($17.90)
Using the finest and freshest ingredients, Swensen's brings you this specially caught
saltwater snapper on a platter! Tenderly grilled and generously drizzled with chef's own special creamy creole sauce, it comes with buttered vegetables and mixed wild rice to complete the meal.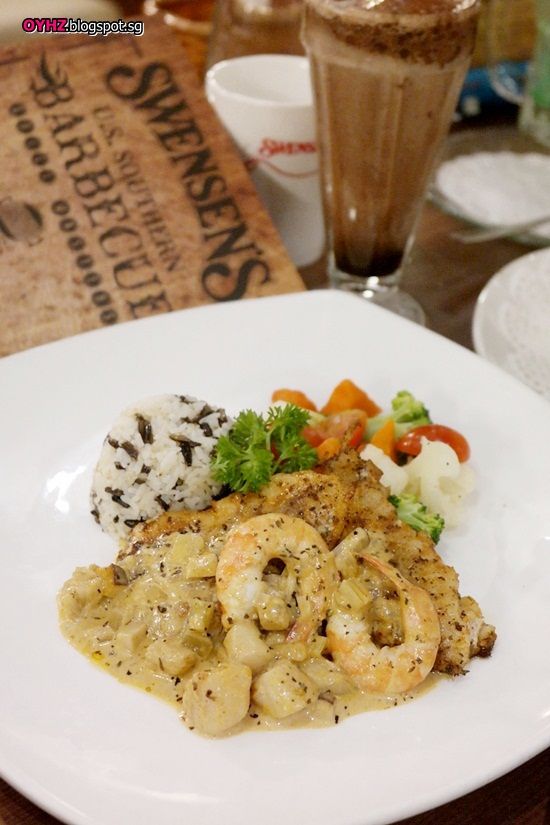 Jalapeno BBQ Burger ($16.90)
It's getting hot in here! This Southern burger is stacked high with a juicy beef patty, flavorful jalapeno chunks and onion rings to serve up an excellent gourmet burger experience. Served with steak cut fries lightly seasoned in cajun spices and mesclun salad.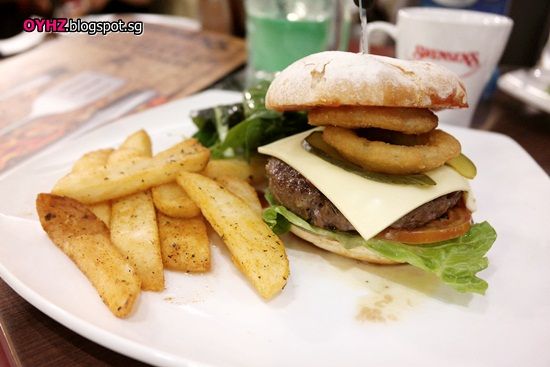 Key Lime Soda ($5.80)
Swensen's version of the classic American Key Lime pie, made into a drink! Creamy, zesty, sharp, sweet and delicious. Take a sip, close your eyes and be transported to the Florida Keys…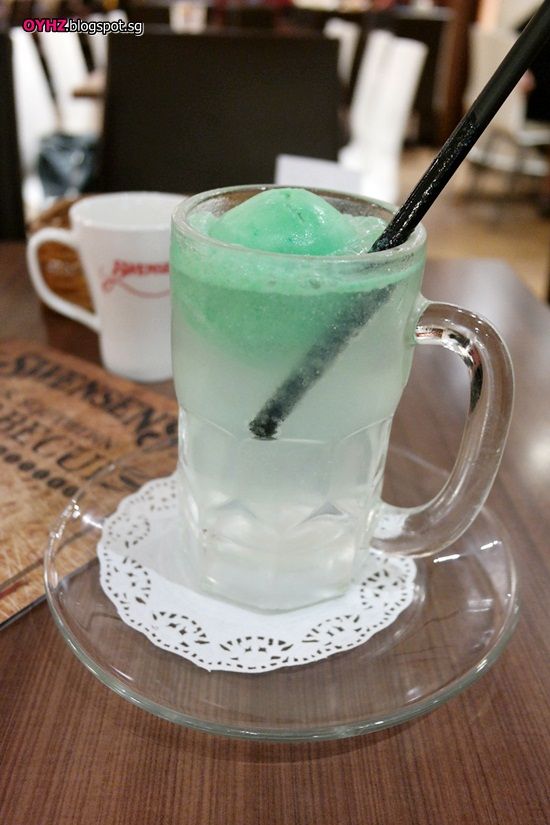 Feeling thirsty now? Order up any U.S. BBQ main course with the Firecracker Soft Shell Prawns and enjoy the refreshing Key Lime Soda at a discounted price of $2!
To cool down, we had our special ice cream creation from the ice cream buffet bar that's only available at Swensen's Ion Orchard outlet :)
This limited time only (U.S. Southern Barbecue) menu will be available at all Swensen's outlets from 1st September 2014 to 31st October 2014.
Give them a try while you can! :)