New launch by La Enchanté :)
Check out the website by clicking on the banner below!
Okay, I wanna complain that my hair is in a mess AGAIN.
but let's just skip that for more important things, like those the pretty classic pieces launched by La Enchanté this week! Love this collection of dresses, everything's so sophisticated-looking with great materials and yet prices are still kept low & reasonable!
Below are my favourite items from this collection.
I love everything actually! :x Cos this collection is great as my work outfits.
But I'll highlight only my favourite shade(s) of each design :)
Blaheir blazer in black + Lovth Colour-block Minidress in nude pink
Perfect classic staples for your wardrobe! The blazer comes in cream (imo, i would think it's white), black and dusty pink. For this, I took all three :p
The colour-block minidress is cute and at the same time the length is formal enough for casual Fridays in the office or parties. For more petite girls, it's good anytime, anywhere! :)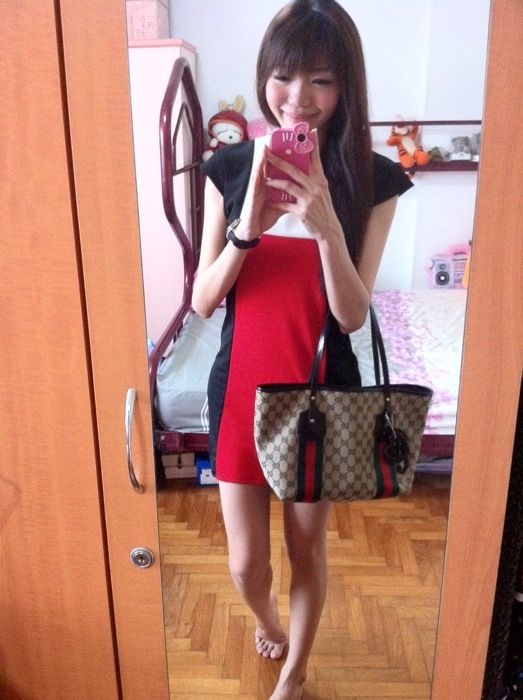 One more suitable for x'mas.
The Christon Leigh dress!
In a slightly louder colour. But I think it's just right for those x'mas day party in office. Simple & elegant design. Or, match with the blaheir blazer for the day in office, take it out for the party at night!
La Enchante is joining in the peplum fever with the Kath Peplum dress in electric blue and black.
I love the electric blue one!
For OLs looking for a everyday-dress.
The next Moiselle Coco dress would be just the right thing:
(in black)
Comes in different classic combinations of blacks & whites. This number is designed with a slimming effect and the cutting is definitely so flattering!
Last but not least, the Chanelle dress in cobalt blue.