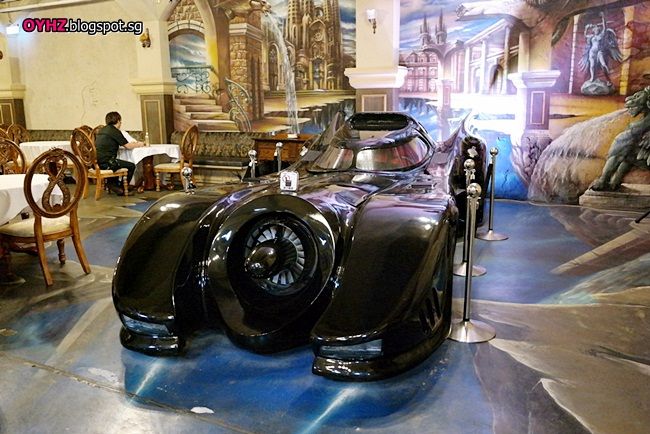 Started off day 2 with the Taiwan National Palace Museum and Taiwan Soka Association headquarters building, Zhi Shan Culture Center.
Taiwan National Palace Museum
Take the MRT Danshui Line (red line) to the Shilin Station and change to bus R30 to the National Palace Museum. Other routes that will take you to and near the Museum plaza are buses 255, 304, 815, Minibus 18 and Minibus 19.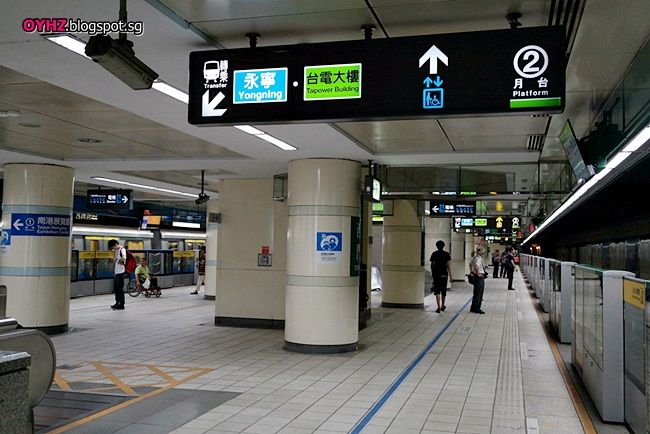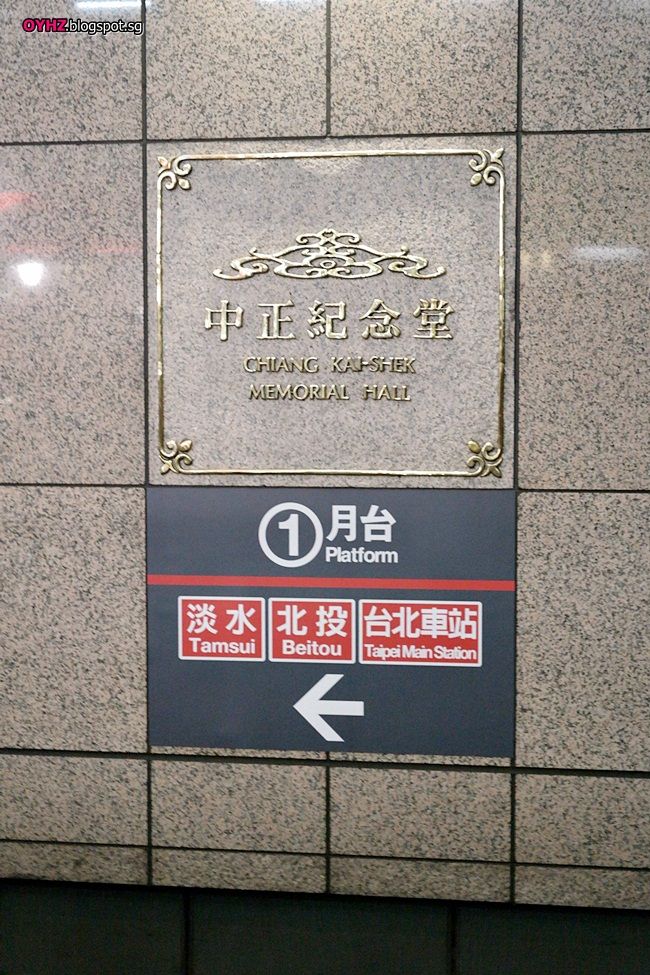 We took bus 255 because we wanted to visit the Taiwan Soka Association headquarters building nearby at the same time.
Bus 255 stops right outside Zhi Shan Cultural Center (opposite National Palace Museum), super convenient!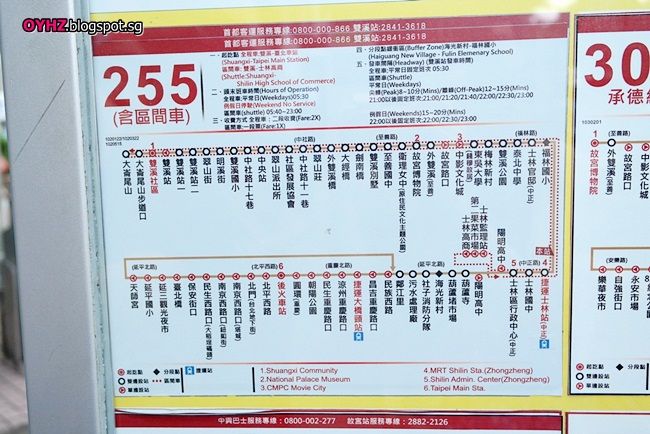 How the bus looks like: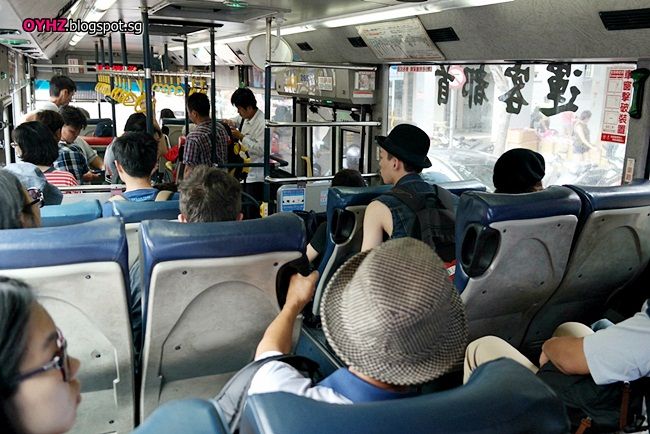 Taiwan Soka Association (TSA)
TSA Zhi Shan Culture Center
No. 250, Zhi Shan Road, Section 2
Shihlin District, Taipei,
Taiwan 111
Tel:
886-2-2888-1777
Fax:
886-2-2888-1788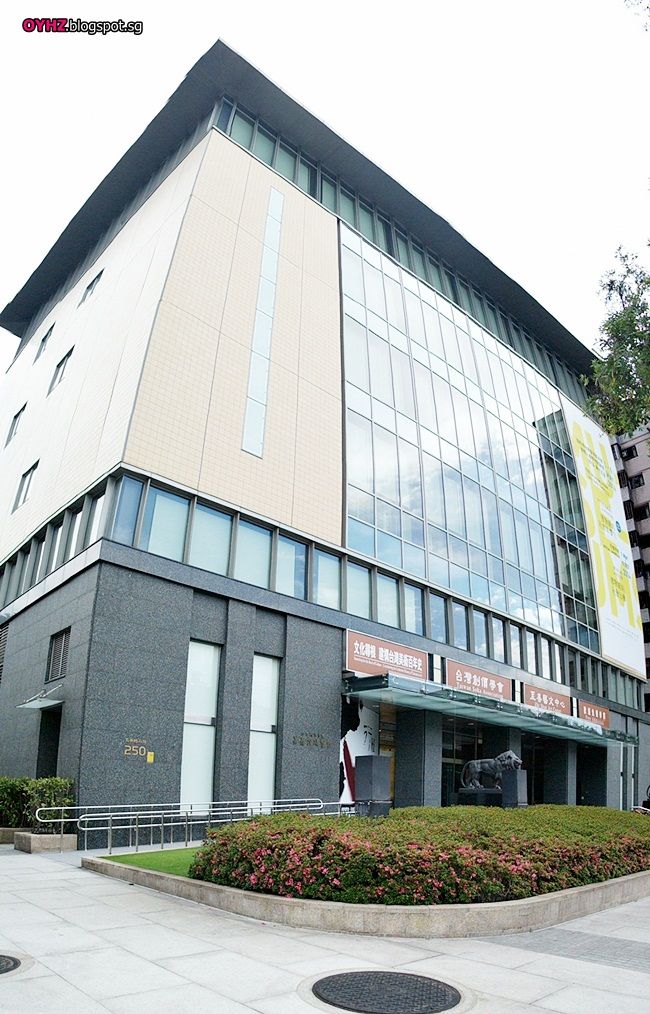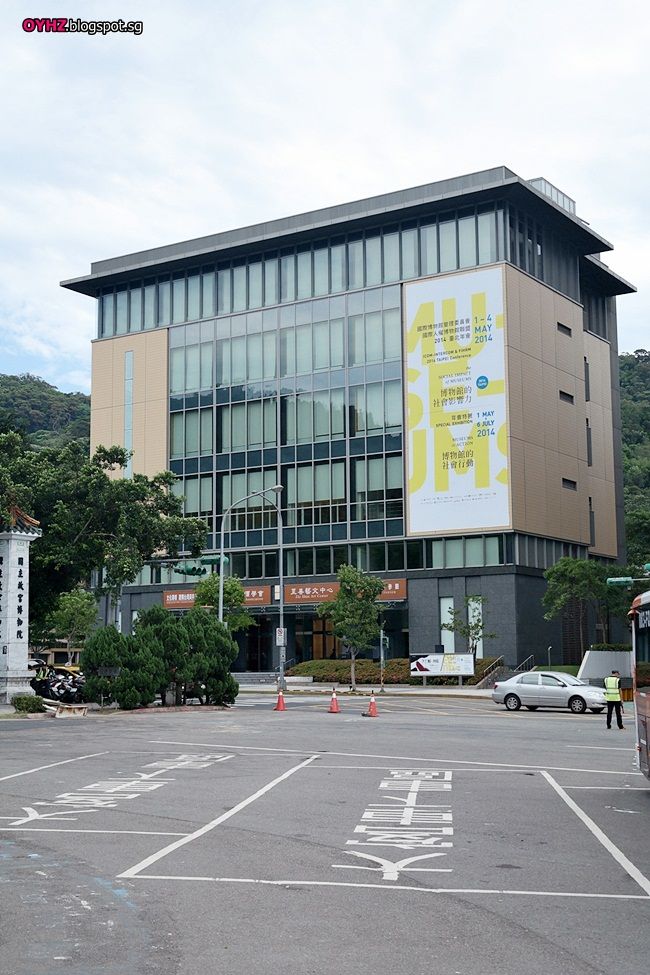 There was an calligraphy & painting exhibition by Lee Yih-Hong
李義弘
when we visited the cultural center.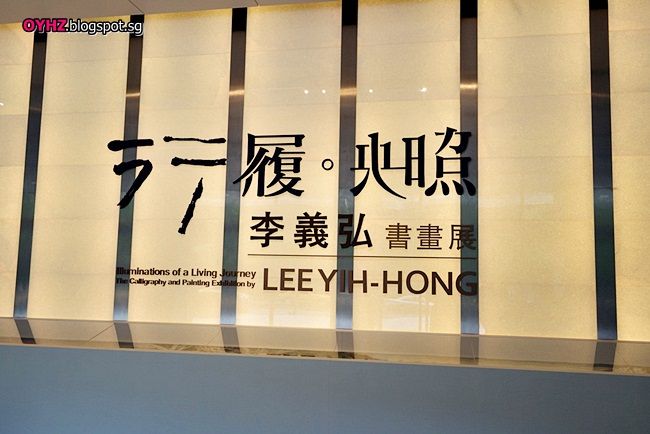 Here's him:
You may refer to his works and bibliography
here
.
In the exhibition hall above, there was a collaboration project by the national palace museum and various museums of the world showing the history and evolution of arts, and raising awareness on the museums in the world.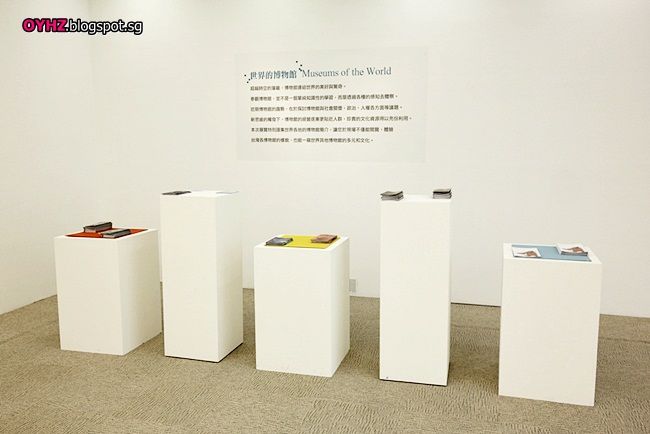 Looking through a summary of the evolution of paintings.
As we walked 'through' the timeline, we can see that paintings get more colourful and at the same time, more complex. It's probably in-line with how the world has developed overall over the centuries.

Arts reference books for you to delve deeper.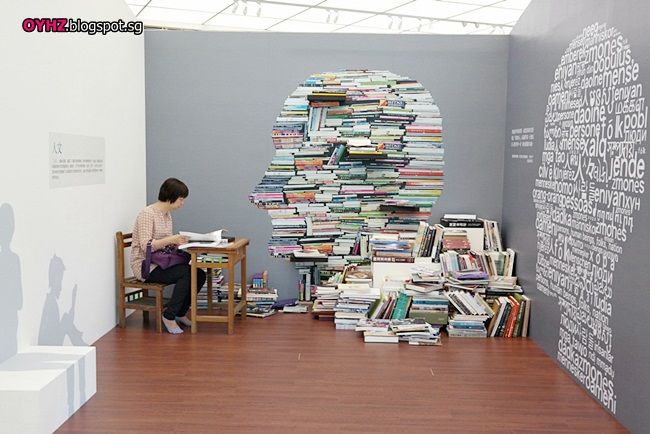 Us in a photo in a photo :)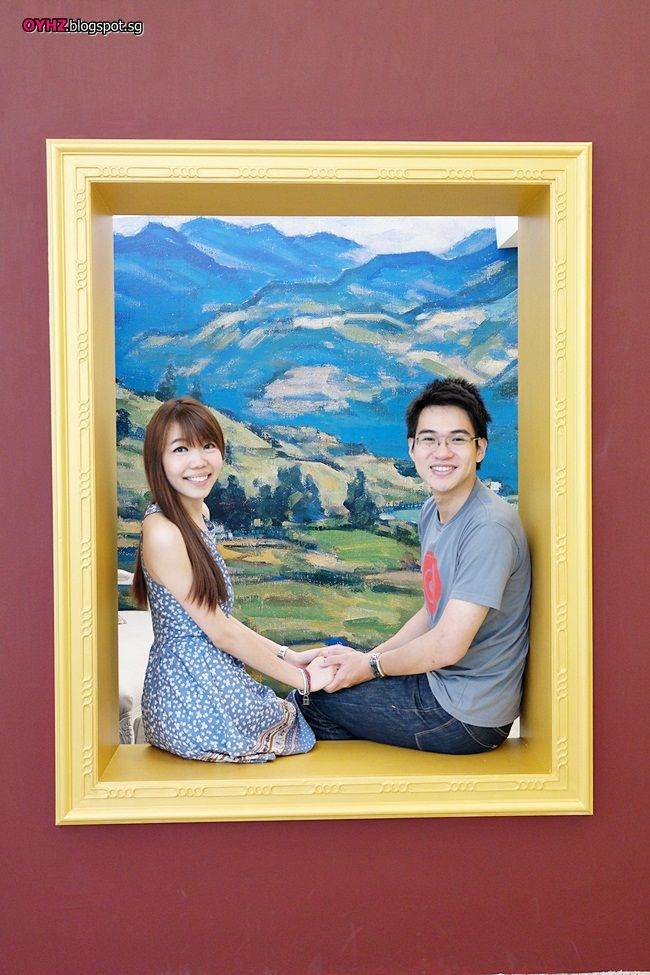 The TSA office which is a few steps away from Zhi Shan Cultural Center.
We went to make
zaimu
and bought souvenirs back for Singapore members & friends :)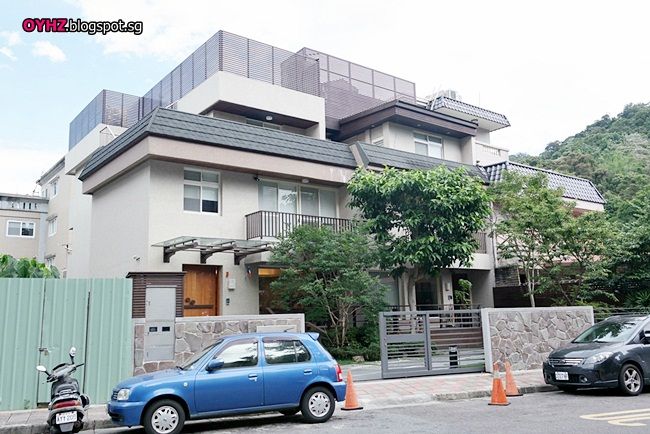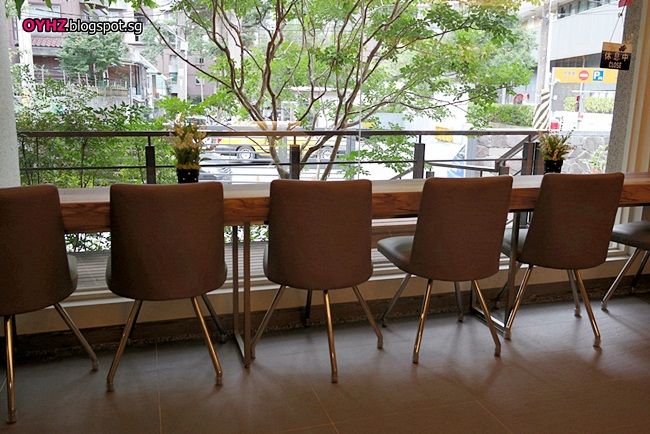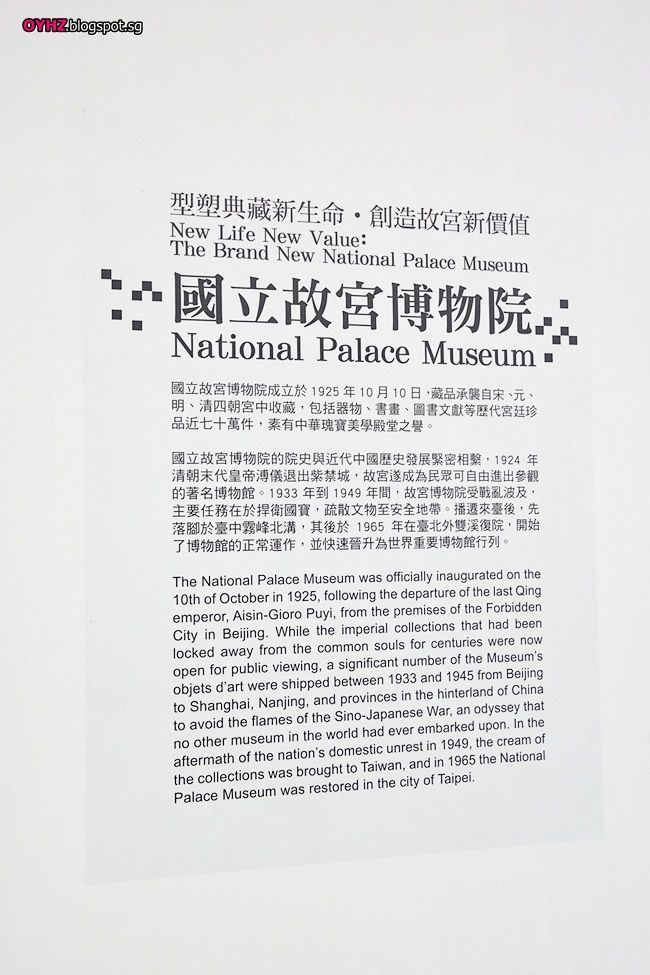 Moving on, we crossed the road to the National Palace Museum!
National Palace Museum
No.221, Sec. 2, Zhishan Rd., Shilin Dist.
Taipei City 11143, Taiwan (R.O.C.) .
Opening hours:
Daily from 08:30 to 18:30 all year round.
Admission ticket price:
TWD250 per person
TWD150 for students with valid international student ID or
Youth Travel Card
For more details on hours & ticket prices, click
HERE
.
Do note that photography is not allowed in the palace museum.
All photography equipments, coats and luggages will be requested to be deposited at the checkroom.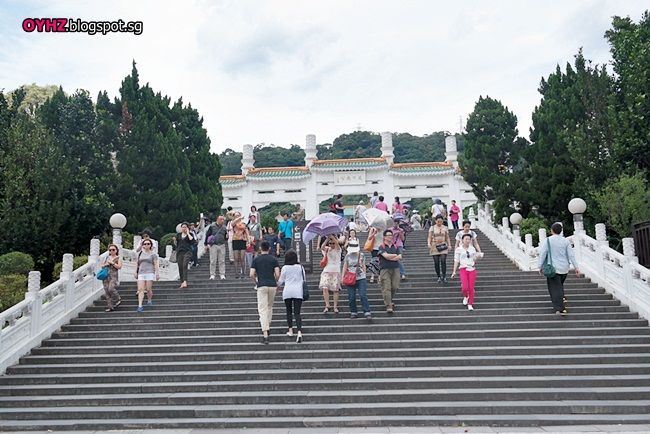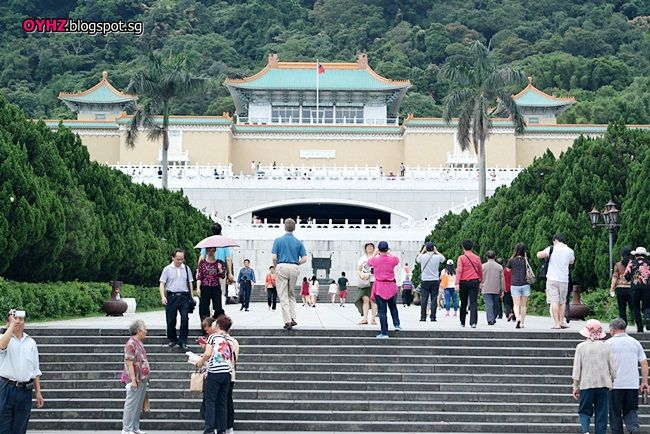 Familiar group? Haven't seen them in Singapore for quite some time.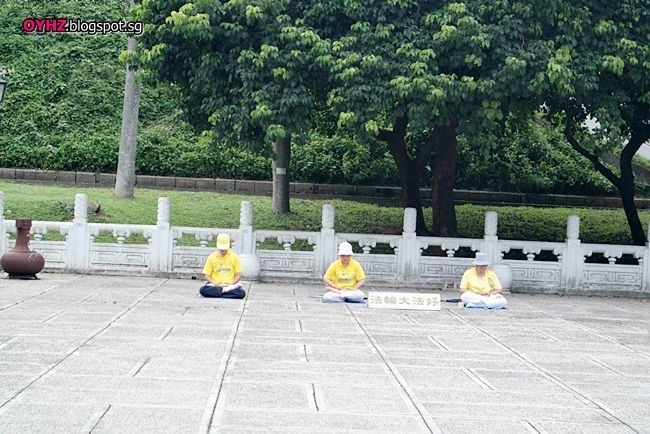 A cute kitty store we passed by.
Full of kitty merchandises!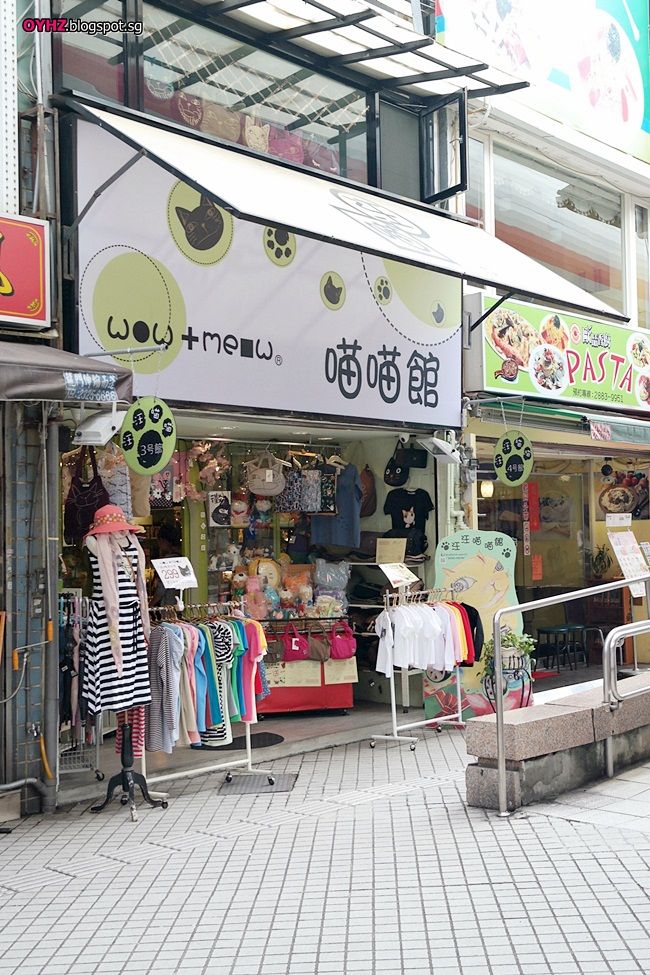 By the time we ended our tours at the soka center/national palace museum, it was way past noon!
Thus we decided to go for high tea at Jay Chou's Deja Vu Restaurant.
Jay Chou's Deja Vu Restaurant
No.1, Sec. 1, Bade Rd., Zhongzheng Dist., Taipei city 100
台北市八德路一段一號 華山1914文創園區 中四A館
Phone:
02-2396-8296
Hours:
12 pm- 12 am
Website:
www.deja-vu.com.tw
Email:
service@deja-vu.com.tw
Nearest station:
Zhongxiao Xinsheng station 忠孝新生站
The restaurant is hidden within Hua Shan Creative Park (文創園區). Take the Blue Line towards Taipei Nangang Exhibition Center and alight at Zhongxiao Xinsheng station. It's merely 2-3 stops away from Ximending/Taipei Main station area.
From Zhongxiao Xinsheng station, take a 10-15mins stroll towards Hua Shan Creative Park and you'll find Deja Vu Restaurant quite easily once you walk into the park.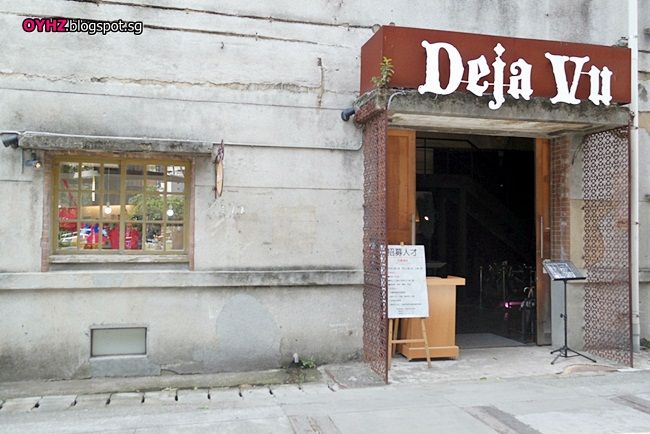 The fine dining restaurant is a joint venture between 2 Taiwan celebrities Jay Chou 周杰伦 and Liu Qian 刘谦 and thus, ta-dah! You get a magic-theme restaurant.
Besides various items and props used by Liu Qian in his magic previously, Jay Chou fans will scream at the antique piano and the Batmobile which was featured in his 'Superman Can't Fly' and 'Super Sports Goddess' MVs.
I love the feel of this restaurant totally!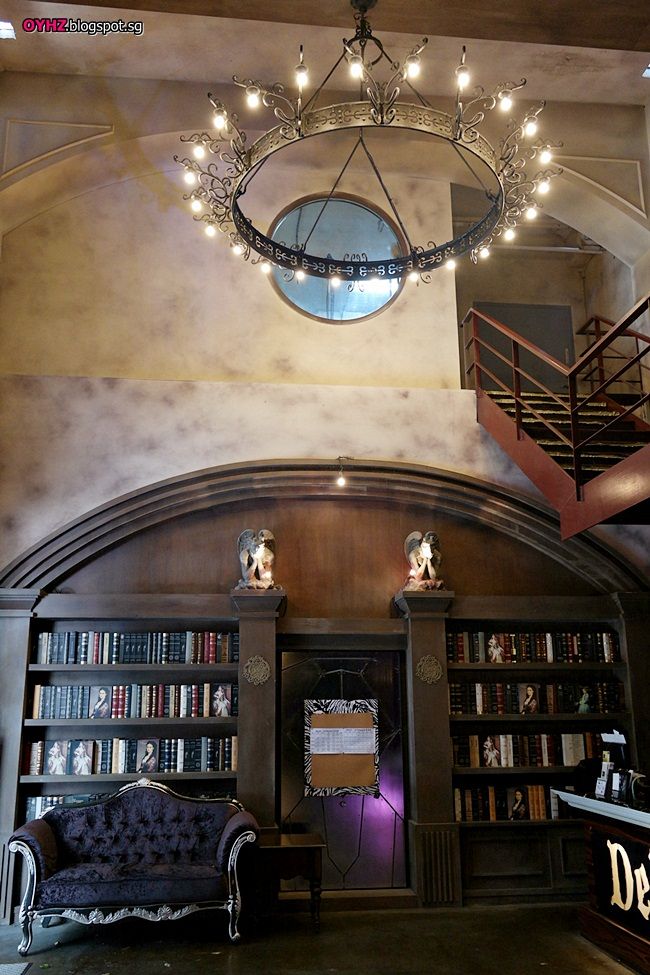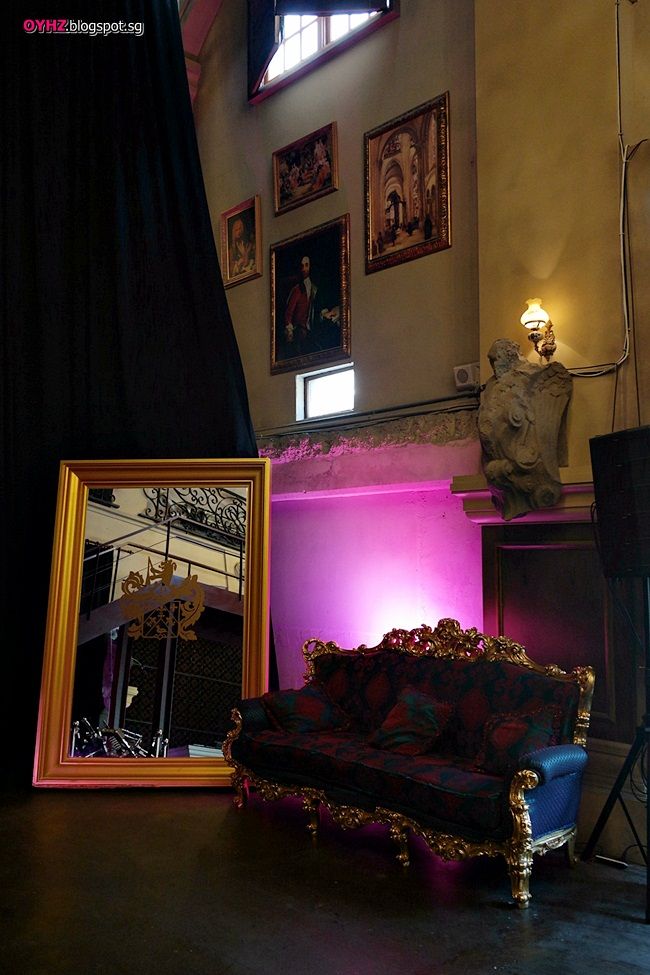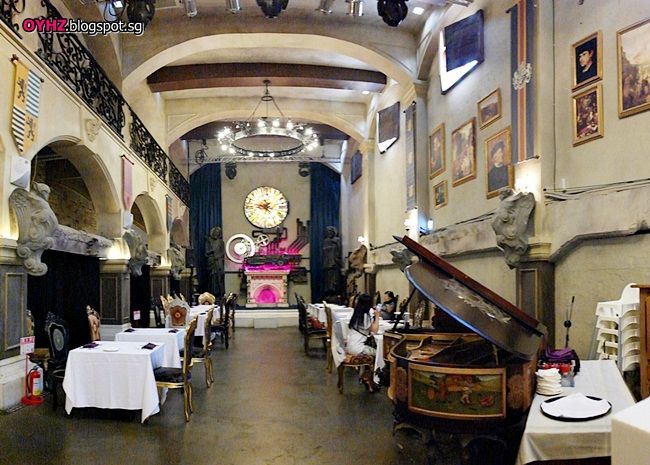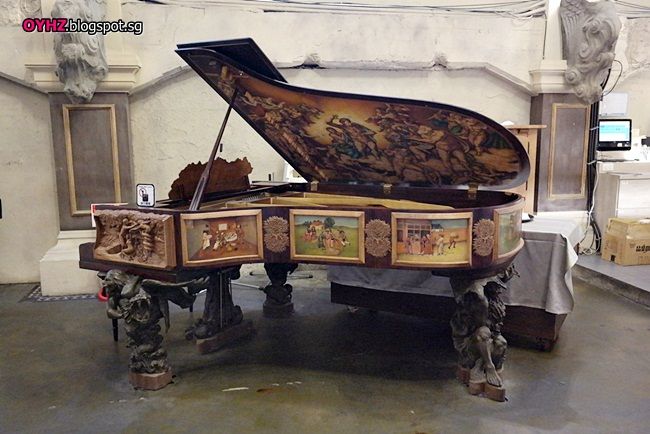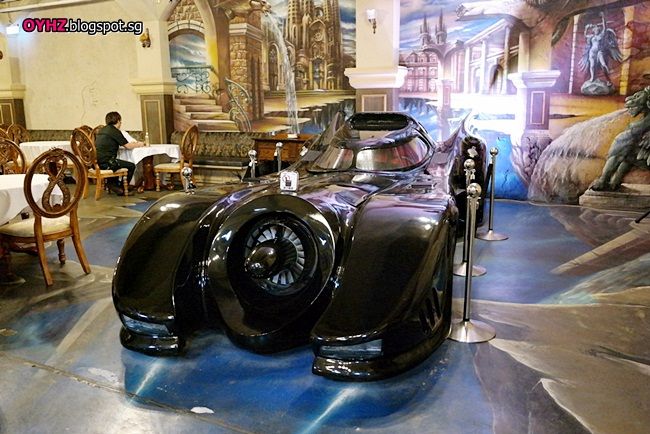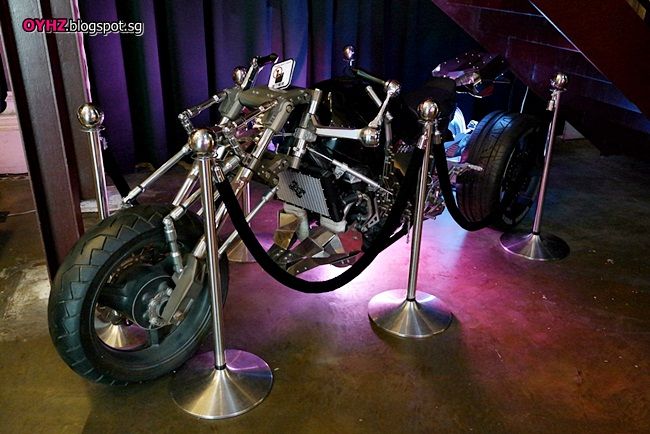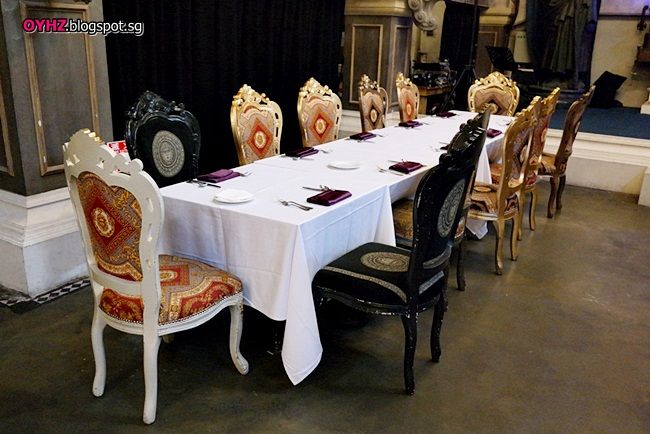 We had fresh orange juice (TWD160) and coffee latte (TWD80).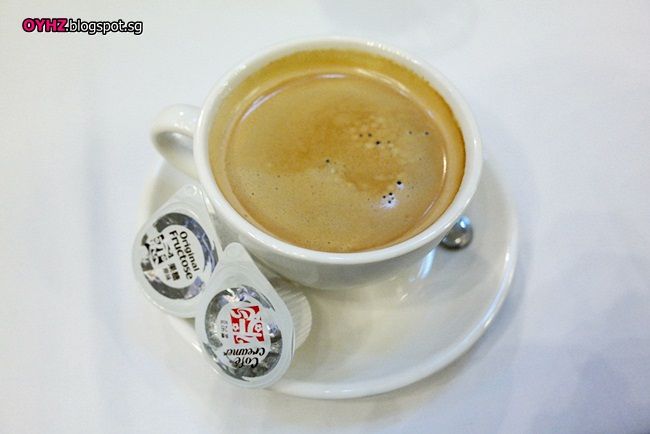 The tea sets are available at TWD580+ per tray, each tray serves two persons.
There was a selection of sweet and savoury treats respectively on the first and second tier, and fresh fruit platter on the bottom tier of the tray.


The tiramisu and cheesecakes were pretty good!
I had two servings of the cheesecake without feeling
jerlat
afterwards :)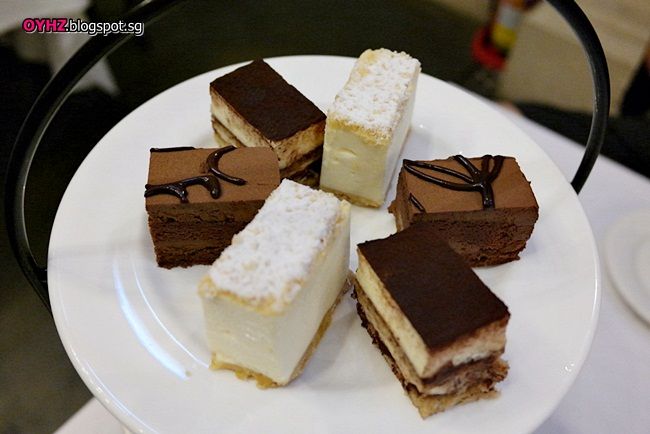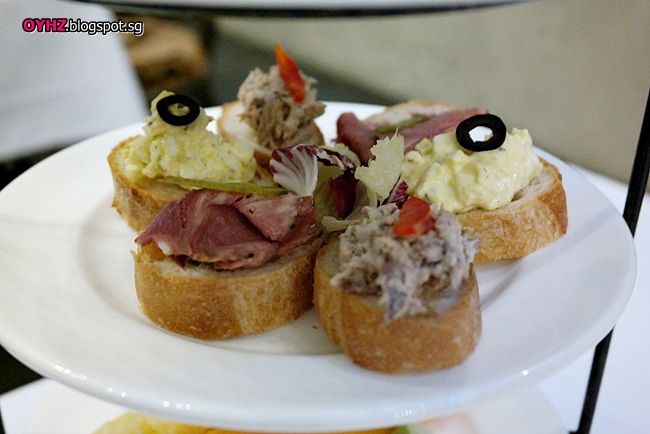 Next up would be Wufenpu and Raohe Night market!
***