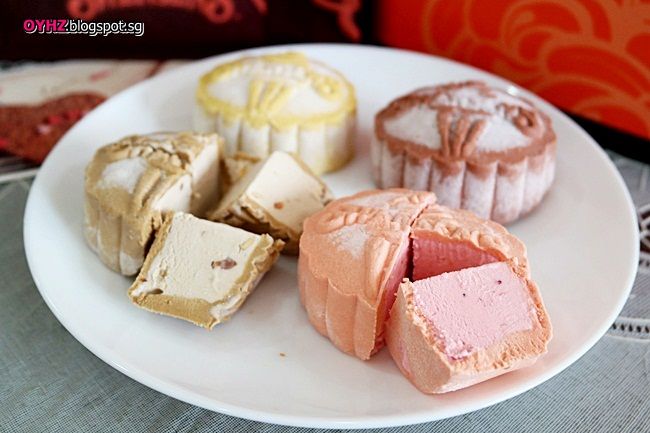 This Mid-Autumn, tantalize your taste buds with delicious icy treats in 6 exotic flavours. Relish in this festive joy of the Autumn season with Swensen's premium ice cream moon cakes.
Thank u Swensen's for the Moonstruck Mooncake collection!
I chose the new flavour Queen of Earl Grey, together with other all-time favourites like Durian Royale, Strawberry Fields Forever and Sticky Chewy Chocolate!
(Clockwise beginning from the top left: Durian Royale, Sticky Chewy Chocolate, Strawberry Fields Forever, Queen of Earl Grey)
More on all the 6 flavours below:
Sticky Chewy Chocolate
Filled with signature Sticky Chewy Chocolate ice cream and wrapped in a soft chewy pastry skin, this is pure decadence in every bite! Fall in love again with this signature creation.
Queen of Earl Grey
Invigorate your senses with a lovely frozen treat that tingles your tongue, presented to you in an enticing medley of Earl Grey ice cream infused with Almond bits. One of my personal favourite!
Mango Fantasy
Experience a succulent sensation in every mouthful of exotic Mango ice cream, conjuring visions of a tropical paradise to soothe your soul.
Strawberry Fields Forever
Refreshingly zesty, the delightful Strawberry ice cream mooncake will surely tingle your taste buds as it leaves a lingering sweetness in your mouth. The lovely shade of pink and true lingering sweetness makes this one of my personal favourites as well!
Durian Royale
Savor the rich, creamy flavor of the King of Fruits with an ice cold twist. Made from authentic D24 durians, this rich and creamy favorite promises to satisfy the durian fanatics! My parents could smell the durian scent from their room as soon as I sliced the mooncake into smaller pieces, and came out kaypoh-ing lol.
Pink Guava Romance
Featuring delectable Pink Guava ice cream enrobed in a luxuriously smooth pastry skin, this will re-ignite your passion for the exotic fruits.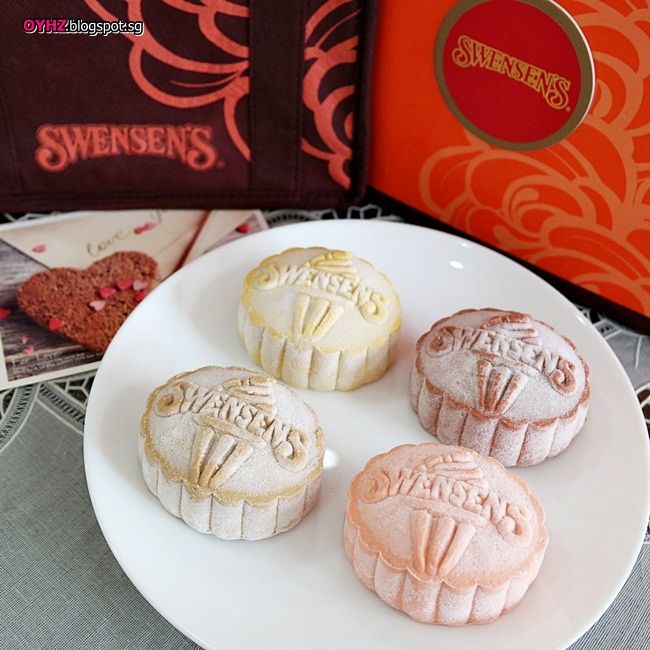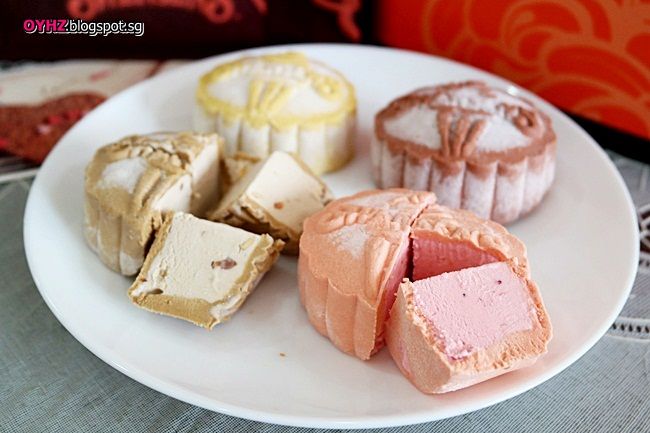 Spot the almond bits in the Earl Grey flavoured mooncake that gives the tradition snow-skin ice cream delicacy an extra crunch to it. Naturally this becomes one of my favourite and I must say I'm really glad to try out this new flavour Swensen's came up with!
Has anyone tried it too? Leave a comment if you have tried the new flavours too or the all-time signatures! :)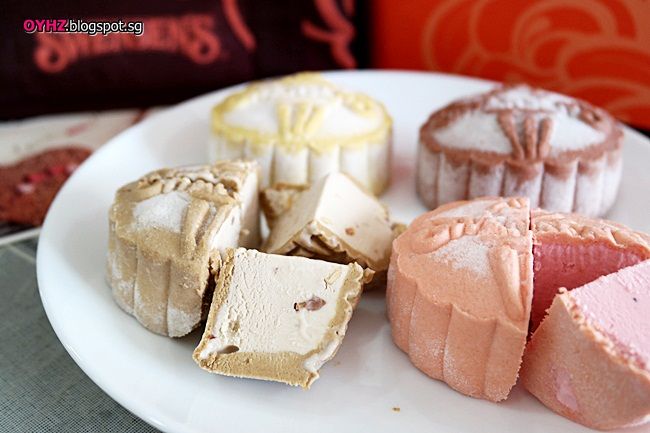 Price
Swensen's Moonstruck! Mooncake Collection comes at S$32.80 for each box of 4, or S$8.60 per piece.
Available from 1 August 2014 to 8 September 2014 at any Swensen's or Earle Swensen's outlet. No pre-orders required.
Card Promotions
ANZ, Citibank, DBS/POSB, OCBC, UOB and HSBC cardholders get to enjoy Early Bird Special prices at 15% off and 10% thereafter.
Swensen's Cool Rewards & Kids' Club members can enjoy 20% discount as Early Bird Special & 15% off thereafter.
Early Bird Special period is from 1 August to 29 August 2014.
Get yours today!
x