As mentioned in my previous post on my hair thinning issues, I'm happy to share that my oily scalp problem is now under control after undergoing several herbal hair treatments at Yun Nam Hair Care.
The herbal hair treatment aided in deep cleansing of the pores to remove dandruff and prevent oil secretion that is the root cause of dandruff/itchy scalp and hair loss problems.
I always wash my hair in the morning and very soon, by late afternoon, my fringe would have become oily from the secretion :(
After a few sessions of herbal hair treatment, the condition has greatly improved and I have no issues with oily fringes anymore! :*)
Not only that, my hair parting has become "less visible" and the crown of my head also appears fuller than before.
Here's a pic taken a few months back which shows clearly the hair loss around the crown/hair parting area.
(May 2014)
And this taken just 2 months back, which shows a deterioration of the problem it seems :(
(July 2014)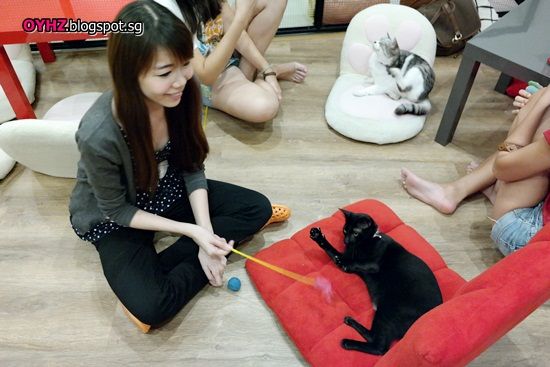 I am so looking forward to more sessions of herbal treatments at Yun Nam Hair Care to improve my hair volume!
Some "After" photos taken over the past 2-3 weeks.
(September 2014)
Not only my oily scalp has been saved, my hair overall also appears smoother and healthier with a slight sheen after all the herbal pampering!
(September 2014)
Now that scalp is less oily, my herbal hair treatment concoctions are tweaked slightly to focus on hair growth and my therapist also added a little mint in the mixture to reduce any itchiness I might experience due to 'dry' dandruff instead of 'oily' dandruff in the past.
The treatment procedure is exactly the same as before and the herbal blend looks more or less similar as the previous one I've blogged about. I know what to expect from each treatment since Day 1 of the consultation session and need not worry about any unnecessary 'surprises' whenever I visit Yun Nam Hair Care.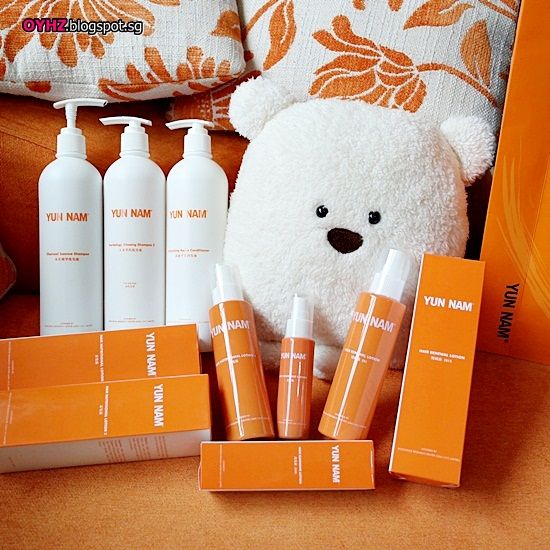 On the set of products I've been religiously using, here're a few of my personal favourites!
Left to right: Hair Nutritional Lotion 2, Hair Renewal Lotion, Charcoal Essence Shampoo, Herbalogy Ginseng Shampoo
I use these two shampoos interchangeably even though both have similar functions of reducing oily scalp and hair loss. The charcoal shampoo is said to be stronger and hence more 'drying' on the scalp so the therapist advised me to use it only on alternate days.
I'm not complaining though, because the alternative shampoo (Herbalogy Ginseng Shampoo) smells so nice and yummy!
Hair nutritional lotion 2 is to be mixed with the shampoo for usage. This lotion helps to infuse nutritions into the pores while the shampoo deep cleanses them.
After a hair wash, the hair renewal lotion is meant to be sprayed onto the scalp and leave-on to boost hair growth! I also feel that it acts like a serum to the hair that prevents it from drying out from the deep cleansing. In addition, it's so convenient and easy to use!
For those facing hair-related problems, what are you waiting for? Click on Yun Nam Hair Care to find out more! Besides, for first timers, there are free trial redemption available here.
Hurry down to any of their stores listed below now :)