Mid-Autumn festival is rolling around, and Swensen's has the perfect seasonal
offering for annual, warm familial gatherings whilst basking under the pale moonlight. In celebration of Singapore's 50th birthday, the much-anticipated SG50 Moon Gems mooncakes feature the iconic Merlion emblem to top off the festivities, in reminiscence of how far Singapore has come in the past five decades, and come encased in a beautiful Lantern Box complete with LED lights and batteries.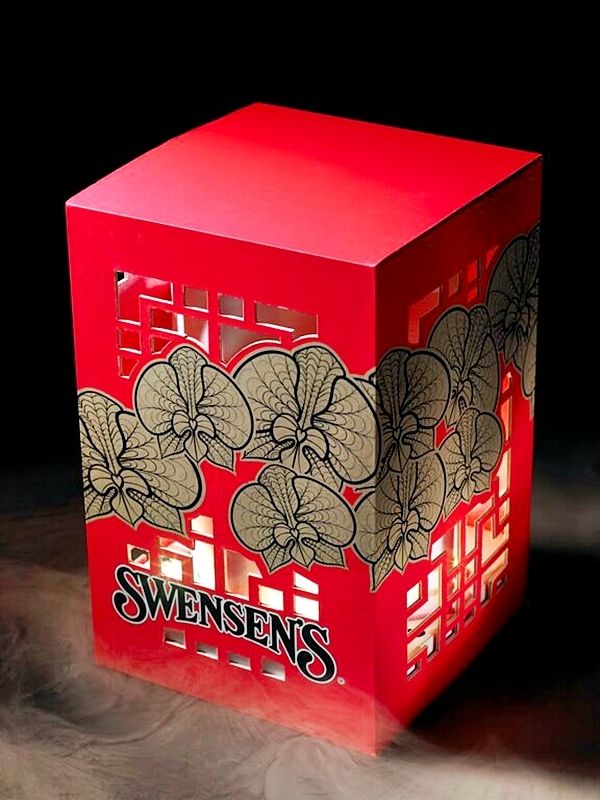 I have yet to bring the lantern out (cos of the haze arghh), but will be using it to join in the fun with the kids at home!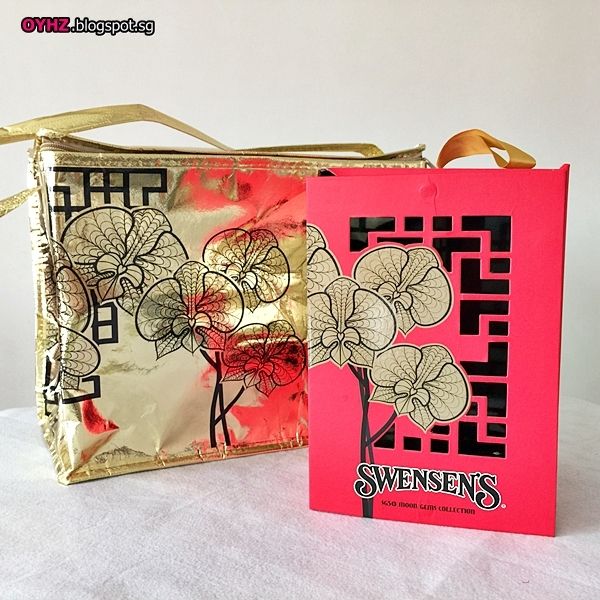 With the marking of new milestones, comes a brand new pastry skin recipe for the SG50 Moon Gems ice cream mooncakes that promise to deliver happiness with the improved texture. Swensen's latest ice cream mooncakes feature six delectable options that celebrate some of Singapore's most popular local flavors.
In keeping with Swensen's passion to innovate and surprise with new offerings, the family restaurant introduces three flavors that will be sure to please – Crunchy Milo, Lychee Dreams and Yummy Yam. Fans of their quintessential mooncake range can revel in familiar, all-time-favorites like the Durian Royale and Sticky Chewy Chocolate.
I chose the 2 all-time favourites - Durian and Sticky Chewy Chocolate, a personal favourite - Strawberry Fields Forever and a SG50 new flavour - Crunchy Milo.
Had wanted Lychee Dreams too, but it was already out of stocks when I visited Swensens. Shows how popular it is!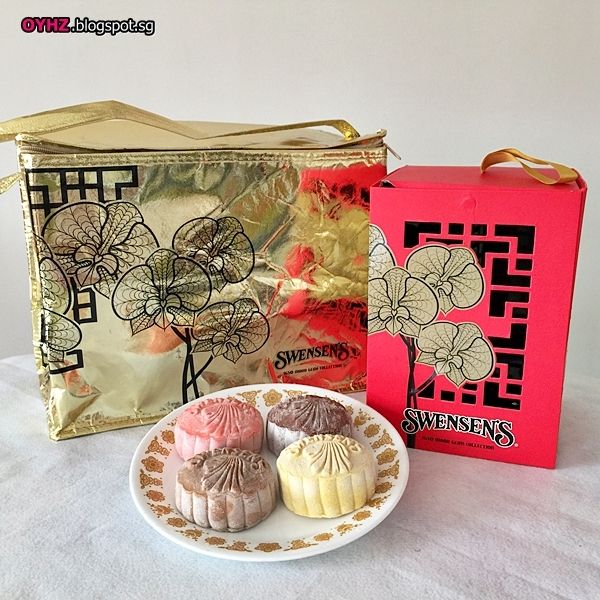 As local as Singaporean flavours go, bite into the Crunchy Milo mooncake that features the rich malty taste of Milo filled with plush marshmallows and crunchy almond. Definitely the choice flavor combination in honor of Singapore's 50th birthday. Needless to say, this is my new favourite after the strawberry flavour as I LOVEEEEE Swensens' milo ice-cream personally! :)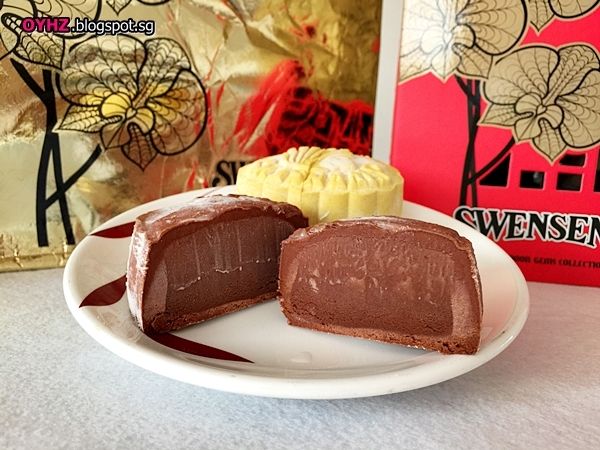 This Mid-Autumn, fall in love again with the all-time best-selling Swensen's signature Sticky Chewy Chocolate ice cream. Wrapped in our soft pastry skin, this rich chocolaty goodness will linger in your mouth with every bite. Makes a great gift choice too as you won't go wrong with chocolate ;)
Behold the King of Fruits is back! Get ready to savour the rich pungent flavors of D24 durian ice cream.
But be warned, this aromatic flavor will keep you coming back for more.
♥
Strawberry Fields Forever
Reminscent of Singapore's eternal summer days, Swensen's creamy strawberry ice cream mooncake is abound with fresh ripe strawberries from the sweetest harvest.
I really need to get this nearer to MAF, cos the description sounds too tempting!
Get invigorated with the light refreshing taste of the sweet, fragrant translucent white flesh of lychee blended with Swensen's Lychee ice cream. The unforgettable taste is the stuff of dreams.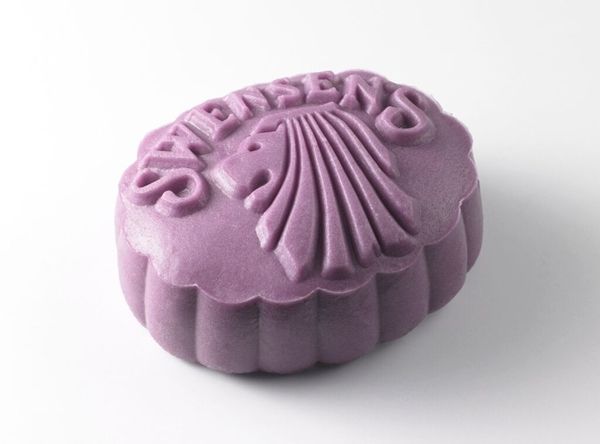 Back by popular demand, Swensen's signature Yam ice cream returns with its beckoning, all-familiar taste and texture. The aroma and sweet, creamy taste is a definite crowd pleaser and will have you reminiscing of the good old days.
***
Price and Availability
Swensen's SG50 Moon Gems Mooncake Collection is priced at $35.80 (inclusive of GST) for a box of 4 (with choice of flavours). Available from 14 August 2015 to 27 September 2015 at all Swensen's and Earle Swensen's outlets. No pre-orders are required.
Credit Card Promotions
ANZ, BOC, Citibank, Diners, HSBC, Maybank, OCBC, Standard Chartered Bank, and UOB cardholders can enjoy an early bird special of 15% discount before 15 September 2015 and a 10% discount thereafter till 27 September 2015.
Swensen's Cool Rewards & Kids' Club members can enjoy 20% early bird special before 15 September 2015 & 15% discount thereafter till 27 September 2015.