Bkk trip last month~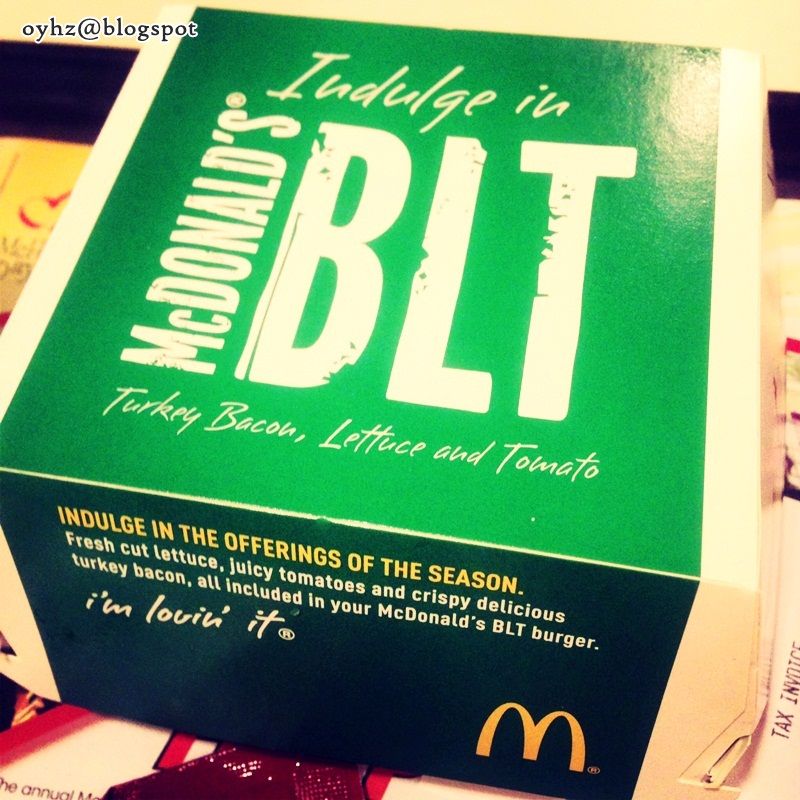 Tried Mcdonald's BLT before flight, and it was quite a disappointment :(
Was with Sookie, Amy and their partners. Amy's husband works in Thailand. Hence he taught us how to take the public transport in BKK!
It was a really great help as we avoided the peak hour traffic jam then :)
Took the airport line towards the city and changed to the BTS :)
That's the airport line chip I was holding on to. Works the same way as HK/China metro.
The BTS cards.
Stations/lines are all indicated at the back of it, how convenient!
Top left: Board for you to find out the fare required to your destination.
Top right: Ticket machine
Bottom left: Ticket counter where you can get rabbit cards! It works like season passes where you pay a standard price for a fixed number of trips. Eg. 250B for 10 trips, 400B for 20 etc. Can't remember the exact pricing, so take that as a gauge! Remaining amounts can be refunded, excluding the deposit fee.
Check
here
for more details if you need.
If the destination you're travelling to is not far away, it might be cheaper to just get single tickets :) So, do your calculations!
We bought single trip tickets in the end cos we decided that travelling by cab is much more convenient :X And it's cheap in BKK anyway!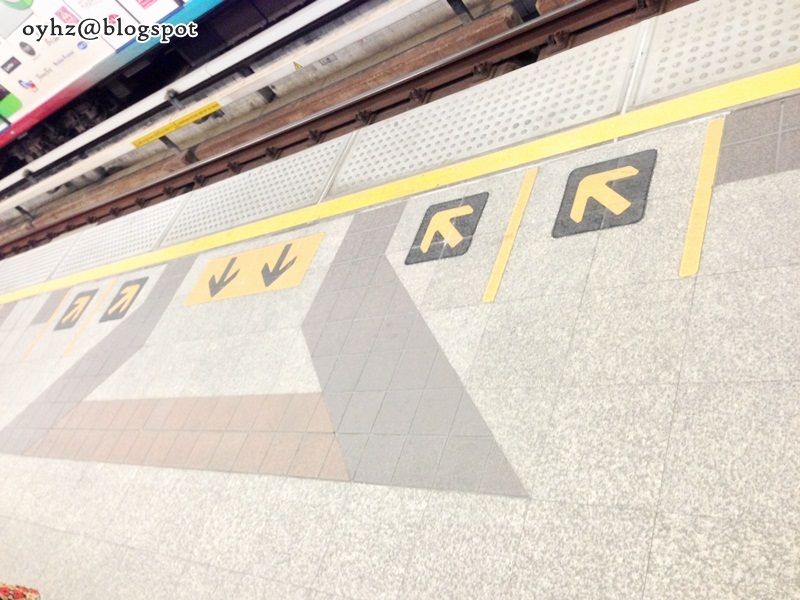 Photobombed >.<
Stayed at the new GLOW Pratunam hotel.
Located above the new Shibuya 21 mall. Opposite Platinum mall and nearby CentralWorld, Siam Paragon.
Service is very good too~
And okie, maybe I'm a tad biased towards it cos it's PINK hehe :)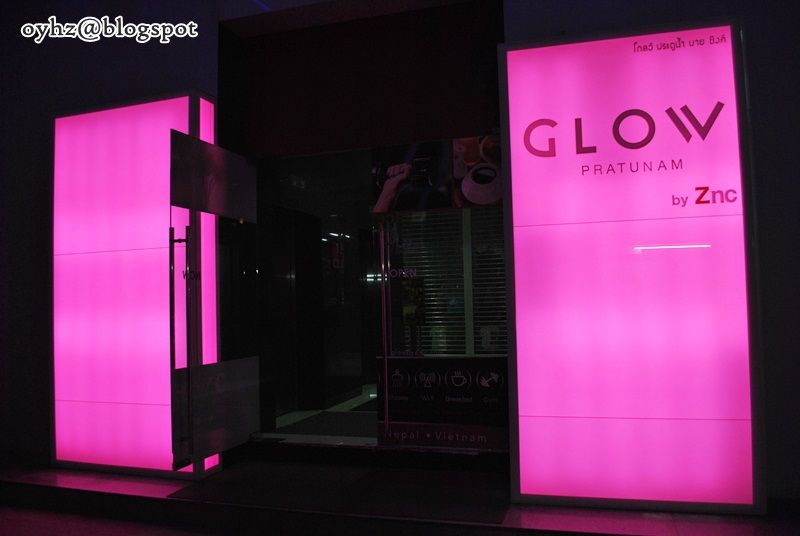 What's opposite GLOW.

The cafe and internet area/bar at the lobby.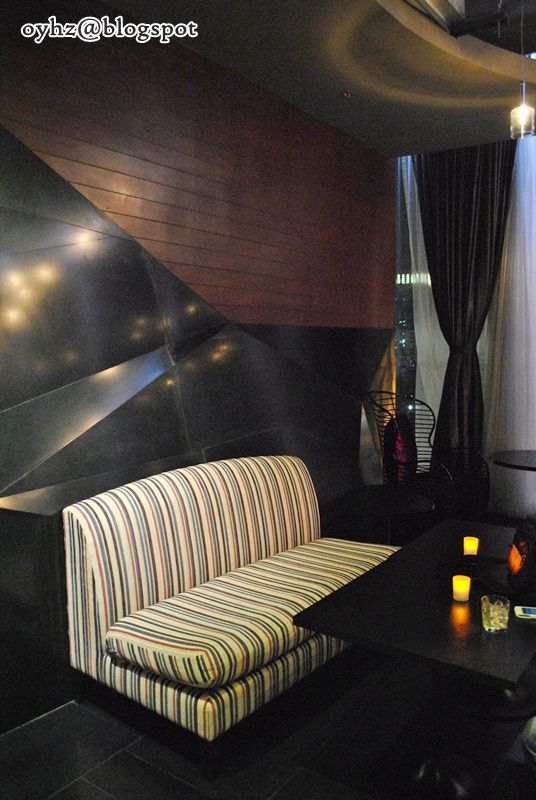 Testing out my iphone panorama shots :p
Cafe where breakfast would be served <3
We got a free upgrade and a room at level 20, the highest storey <3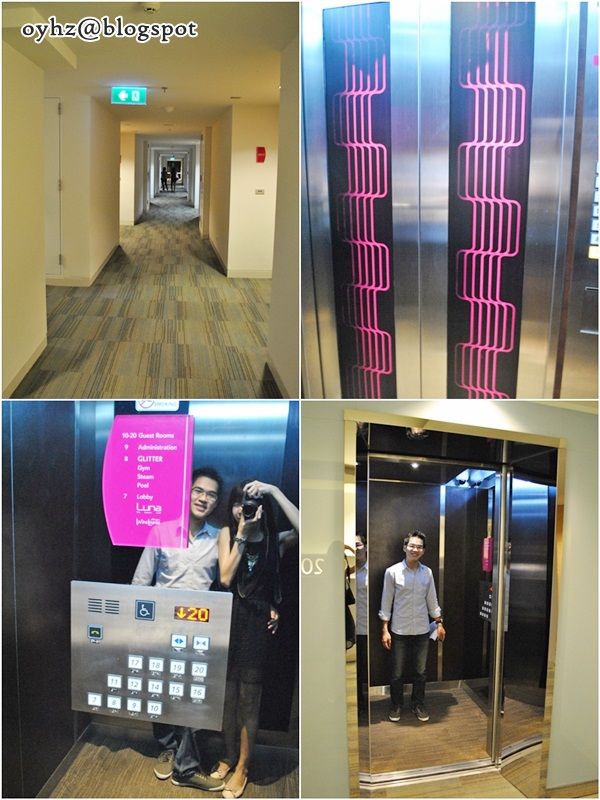 The room!
Huge, spacious for all your shopping loots :)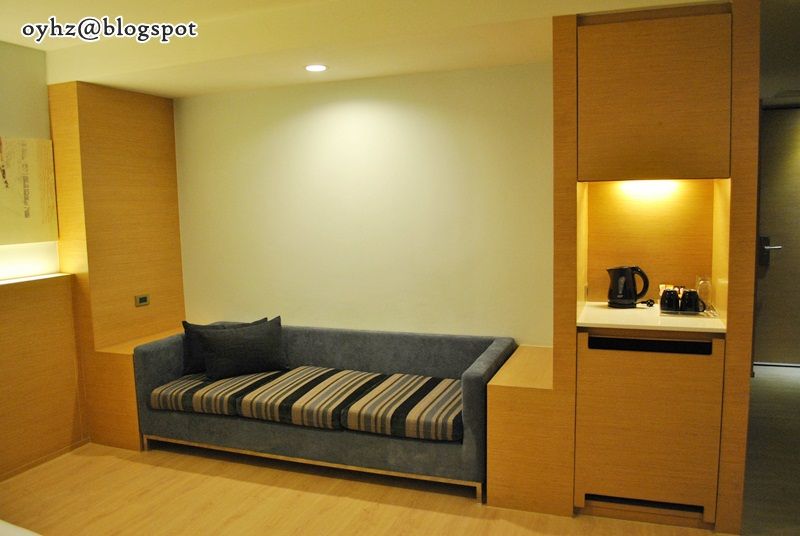 Ipod player!
Some of the hotel facilities.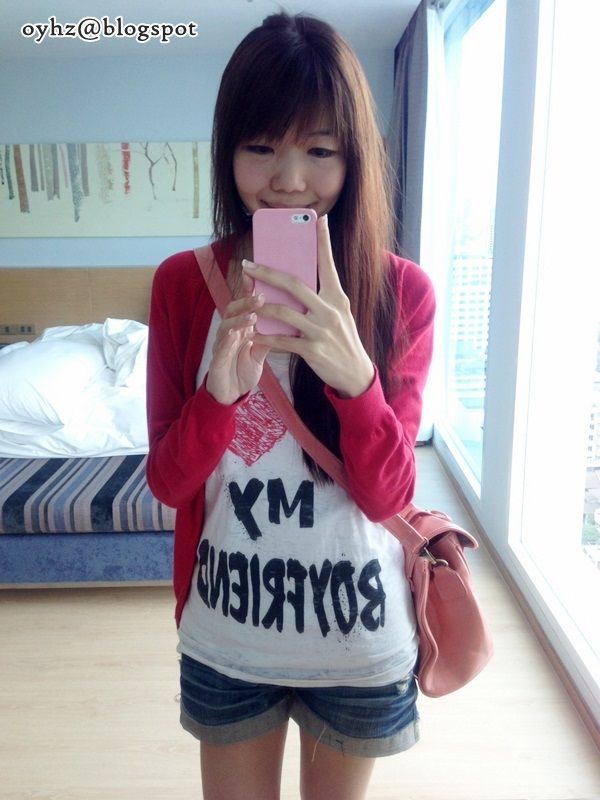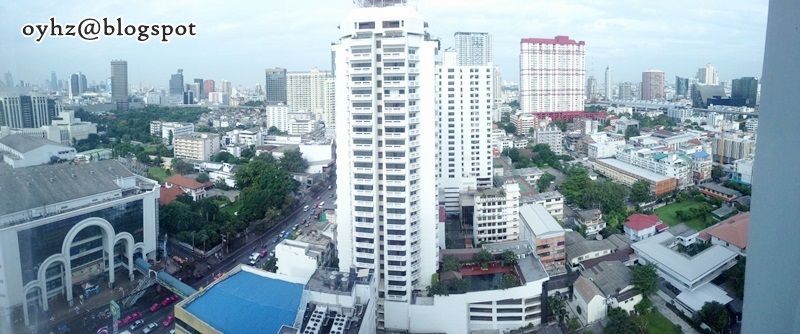 Some day views of the hotel..
Outdoor areas.
Cereals/cornflakes!
My must-haves for breakfasts. keke.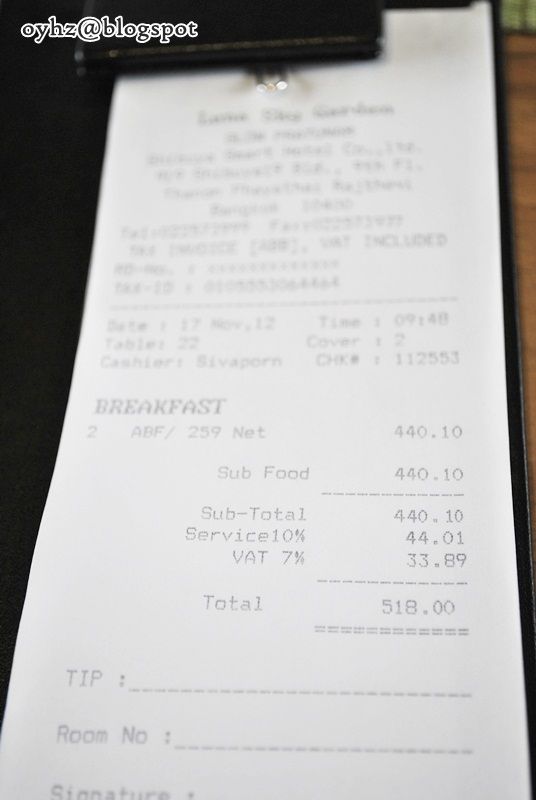 There was a promo going on.
Only 518B for two :)
------
Visited
Bed Supperclub
Bangkok!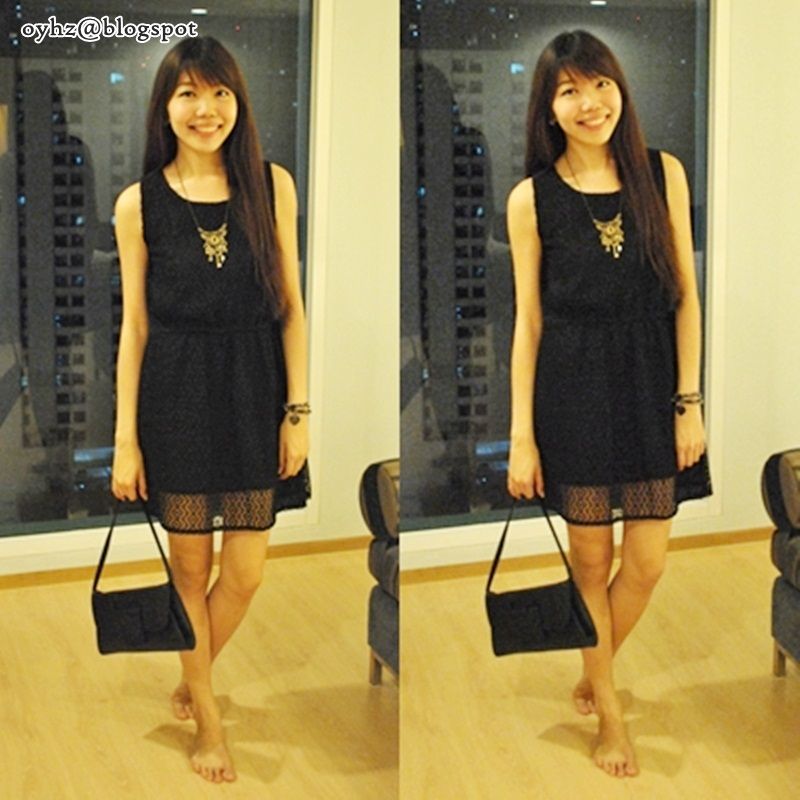 Located at SUKHUMVIT 11, KLONGTOEY-NUA, WATTANA, BANGKOK 10110
About 15mins cab ride from hotel.
The thai called it S-u-p-e-r club :)
Make sure to make your reservations online
here
before going over!
The performances are different everyday, so check out the ones you're interested on its website first :)
We chose a weekend night because of the Surprise Menu.
It starts at 9pm, and you will not know what they're gonna serve until you get there!
It's kinda exciting and saves me the trouble of thinking what to order. lols.
Plus, all the food taste GOOD! So no worries at all.
If you've any food preferences (vegetarian etc), inform the waiter beforehand and they'll make other arrangements for you :)
The surprise menu is a 3-course dinner, at 999B each.
If you would like to have wine pairing, it would be 1850B each :)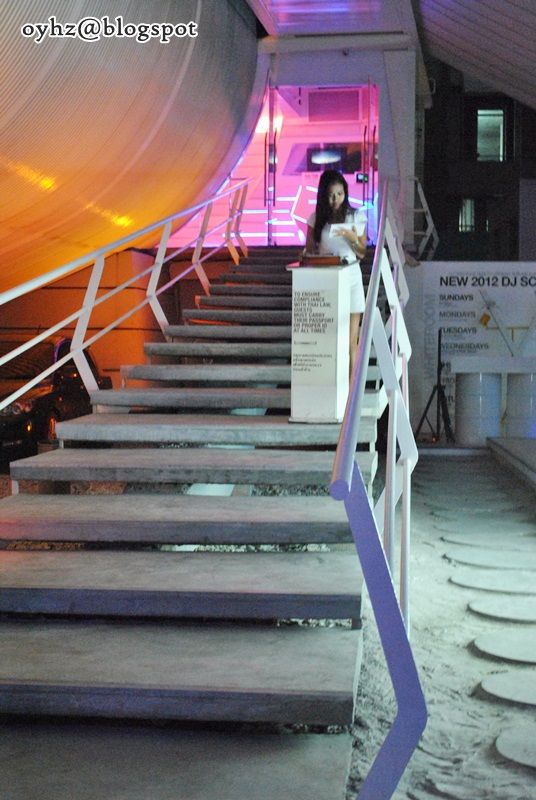 The all-white interior of the club/restaurant.
It was Jul & Co in the house that night :)


These 2 charming men are multi-talented! They play like 5 instruments, and churned out good pieces throughout the evening.
Like the changing neon lightings :D
I was wondering why it took so LONGGG to get 1 pic of me, and i felt so dumb hlding my smile non-stop.
Turns out that M was trying to capture all the different colours of the lightings! <3
Our cocktails while waiting for dinner to be served.
Appetisers.
Spoonful of foie gras.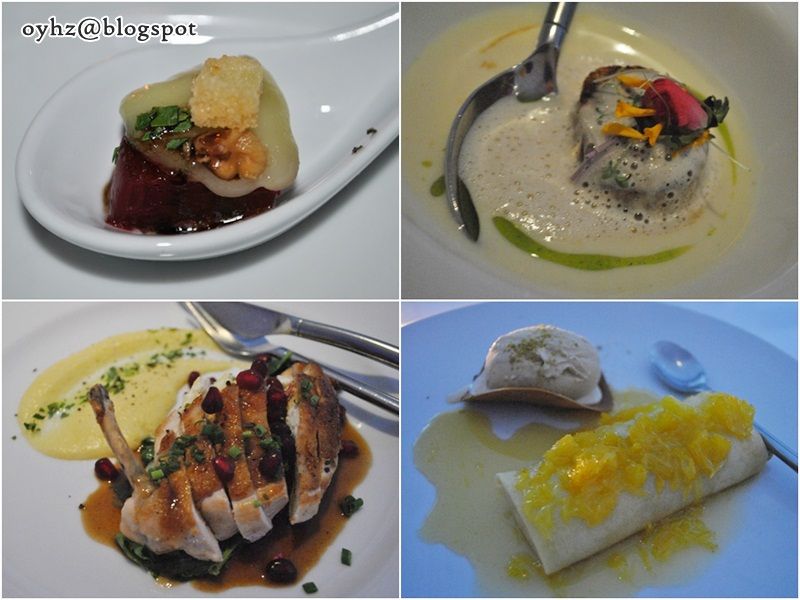 From the top left, in clock-wise direction:
Foie gras
Seared scallop on celeriac and foamy broth
Orange crepe with pistachio and caramel ice cream
Roast chicken breast with ricotta-herb stuffing on wilted greens with pomegranate
How they serve the dishes.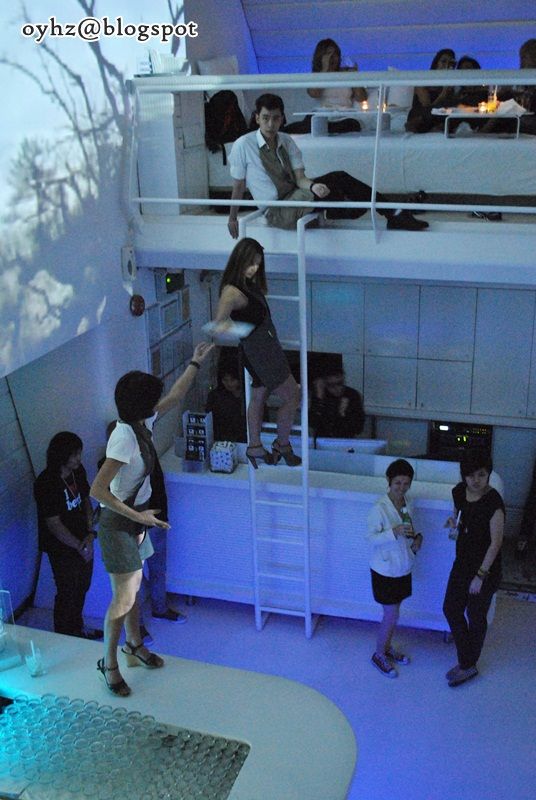 Seared scallop on celeriac and foamy broth
This is the best dish of all!
And the orange crepe with pistachio and caramel ice cream dessert.
The caramel ice cream with warm crepe is heavenly.
The orange limits the sweetness of the caramel ice cream to prevent an overdose.
The couple sitting beside us started dancing, lol.
Total for 2 cocktails and 2 sets of the surprise menu.
Adjoined to the restaurant is a club in all-white theme too.
We hanged around for a while and decided that we had enough of whites for the night.
The exterior area of the club/restaurant.
Need some 'colours'.
So we took a walk around sukhumvit sol 11.
It's like the happening place to visit at night. Especially if you're a fan of pubs/clubs.
***
More Bangkok-related posts:
Asiatique The Riverfront Mall
|
Glow Pratunam Hotel
|
Baiyoke Sky Hotel
Swissotel Nai Lert Park Hotel
|
Citadines Hotel
|
Bed Supperclub
First House Hotel and Capri Restaurant
|
Somboon Seafood
|
Scala Seafood Restaurant
|
Swissotel Buffet
|
Alex's Fashion (Tailor @ Amari Watergate Hotel)