Whipping up a macaroni meal is now as easy as in 1…2…3 mins! All thanks to Kay's Singapore instant macaroni packets!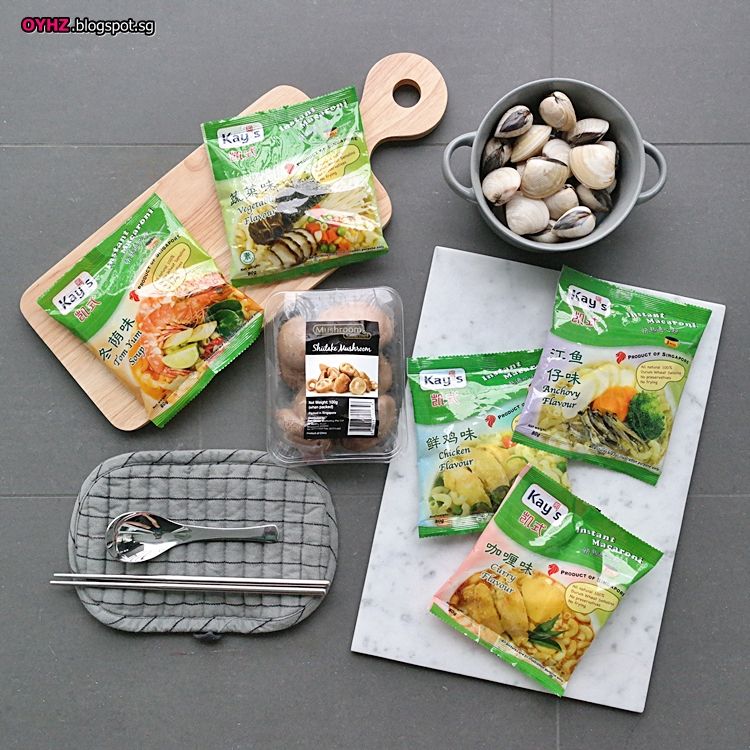 About Kay's
"In 2008, we started as an import and distribution company that serve healthy and natural food products. After gaining profound knowledge of food industry for 8 years, the experience that we have gathered allowed us to identify specific requirements in the consumers lifestyle and food industry. Therefore with this foresight, we open our doors in 2015 and committed to cater consumer only the finest, high-quality and affordable food products in Singapore. We believe that anyone can prepare food quickly and easily for themselves and their loved ones by using our food products, which is made in Singapore. In line with this belief in preparing food conveniently, we introduce our first instant macaroni that can help customers to save time and money in their busy and time-tight lifestyle."
These are the instant macaroni flavours available currently:
Anchovy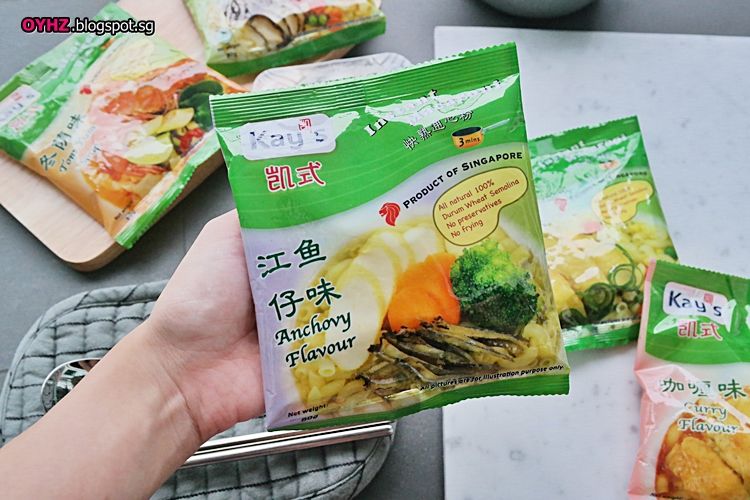 "Anchovy stock is one of the most important parts in enhancing the soup-based flavourful. Making anchovies stock is fast and convenient and usually takes 10-15 minute, unlike making chicken or vegetable stock.
However, if using our anchovy macaroni, anchovy macaroni will be ready after 3 minutes."
Curry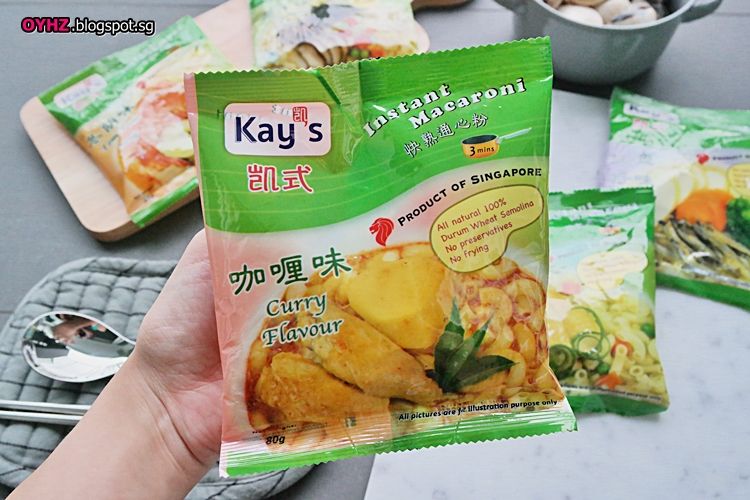 "Spice it up with our curry flavour with only 3 minutes of your time. It is so simple that you do not require to prepare a variety of herbs to bring out the spiciness of the curry."
Tom Yum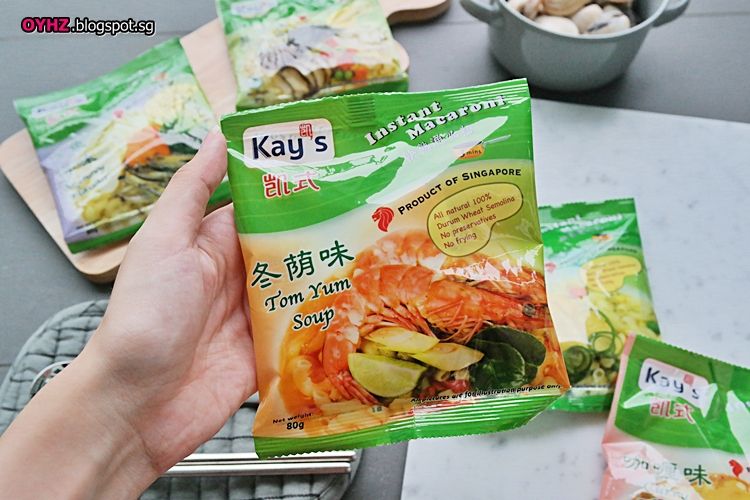 "Eat it fresh and eat it warm! Our Tom yum macaroni flavour gives you hot and sour soup that you had ever experience and achieve it with a few simple steps"
Chicken
"Preparing chicken soup is tedious as it requires a lot of chopping and cleaning of the chicken. Also, it is time-consuming. By using our chicken macaroni, you are able to achieve the full and soothing soup base in less than 10 minutes."
Vegetable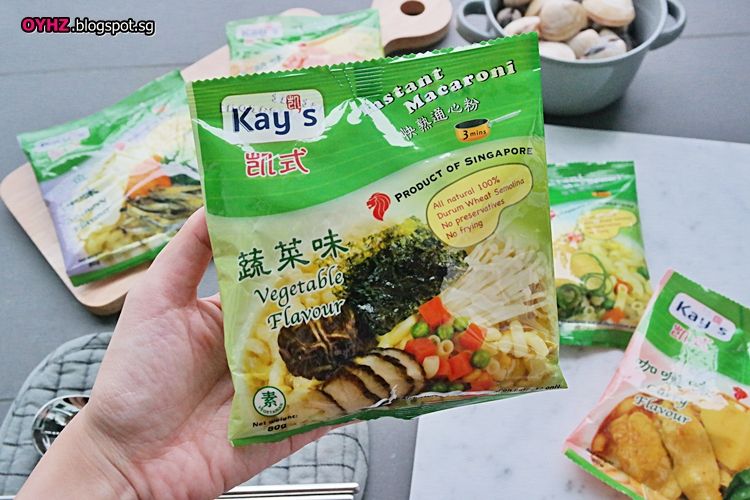 "Broth is one of the most important components in any vegetable-related food. By making a hearty and filling vegetable macaroni, you only need the broth, which is in the macaroni packet, macaroni and the rest of the ingredients that gives you a delicious meal."
My personal favourite is the tom yum flavour as it has just the right amount of spiciness (not spicy at all if you're a chili kind of person) and tanginess that is extremely refreshing.
You may even want to add ingredients of your choice to make it more nutritious – I added some fresh clams to create the seafood tom yum flavour.
Garlic 1 clove
White wine 100ml
Fresh clams 12-15
Instant macaroni pack
Boiling water 250ml
1)
Stir-fry the garlic till golden brown. You may add some chili flakes
2)
Add 100ml white wine for 10 seconds
3)
Add the clams to simmer for 3-5 mins, till all the clams are popped open.
4)
While the clams are cooking, add the boiling water to the macaroni and seasoning in a separate bowl to simmer
5)
Once the clams are done, transfer the clams and broth to the ready macaroni and ta-dah!
Kay's Macaroni is available at $3.20 (pack of three) from Sheng Siong Supermarket, Fairprice stores, Prime Supermarket and more. Latest list of outlets can be found at their
Facebook page.