Okay, thought I should blog about my recent BKK trip despite the fact that I fell sick since the first night we got there and didn't enjoy much shopping or eating -_- what a mood dampener!
It was supposed to be a shopping trip with the clique of girls from secondary school that I still keep in touch with, but unfortunately dd had an appointment clash nearing to date. So it was left with just the 3 of us – L, Q and me~
First evening was r&r at Asiatique - The River Front.
If you wanna know the directions there, and see more photos on the new shopping attraction in Bangkok, read my
previous post
on it :)
or
Asiatique The River Front
It is located at warehouse 8 of Asiatique, pretty near to where you would alight from the free ferry shuttle.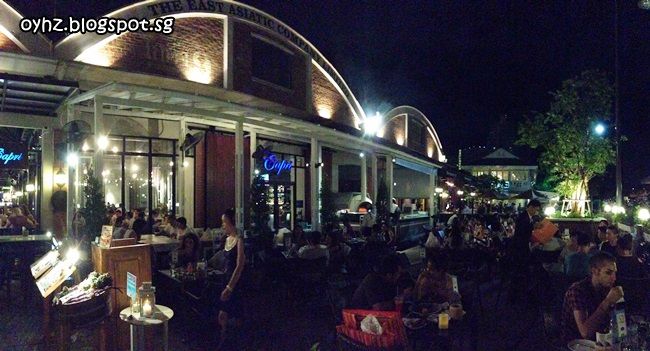 If the weather is good, I would prefer the outdoor dining area which sets us close to the river. But it was rather warm that evening, so we went indoor.
Capri serves Italian-Thai fusion cuisine.
Yet, the interior of the restaurant was surprisingly more towards Mediterranean décor style, in mainly blue and white reminding us immediately of Santorini, Greece.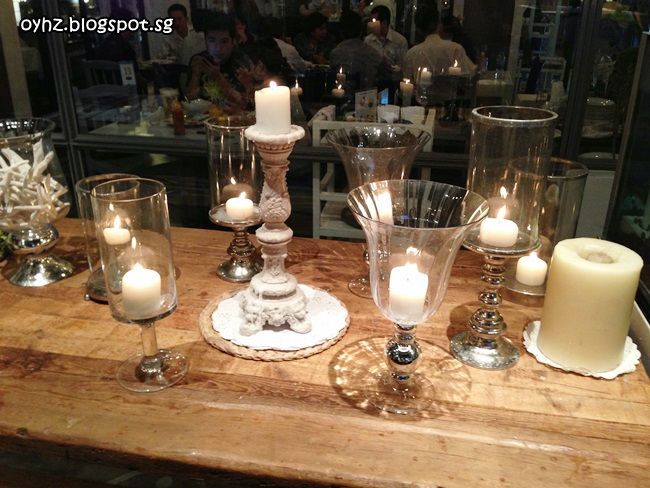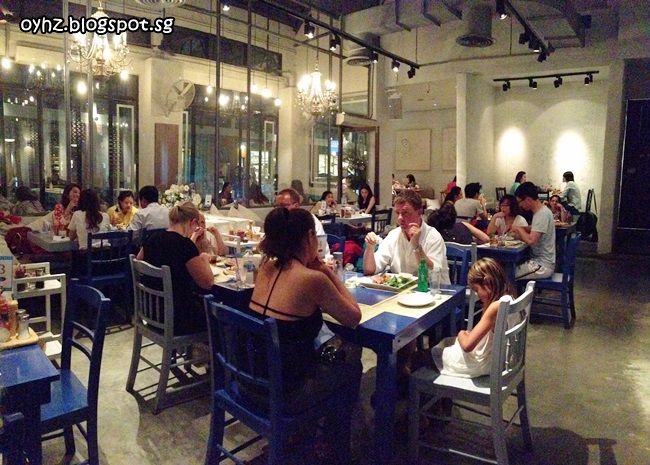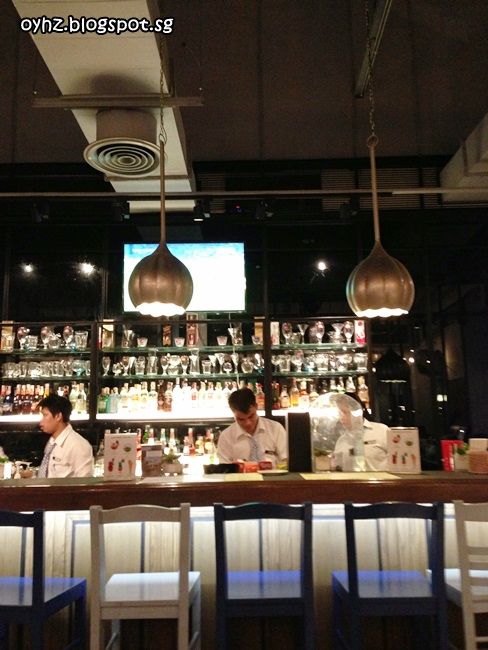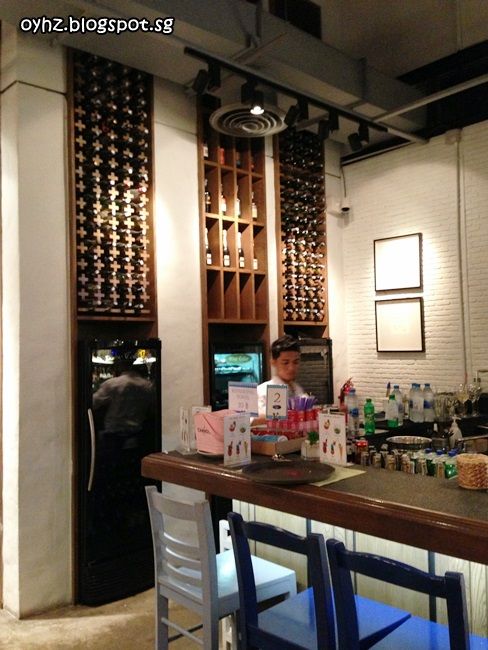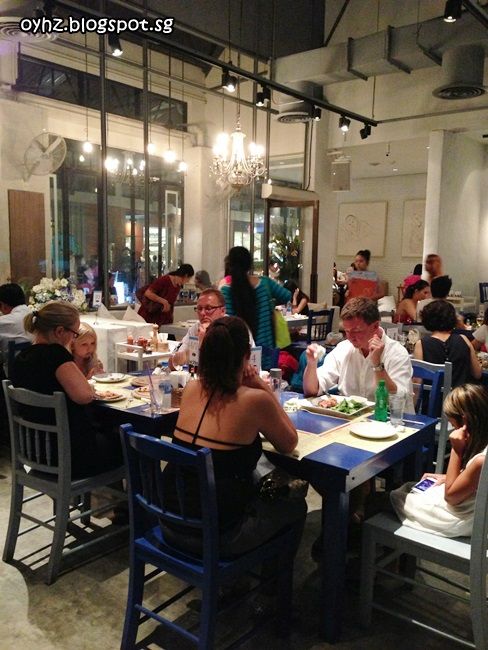 We ordered two appetizers and main courses to share.
Here're our drinks, in mickey mouse formation ;)
Q and L had midori sour.
Mine was the Sakura cocktail special (vodka, midori, fresh orange, cherry soda, syrup and mint leaves).
Totally didn't expect a cocktail to come in a fishbowl -_-
I ended up only having like 1/10 of it.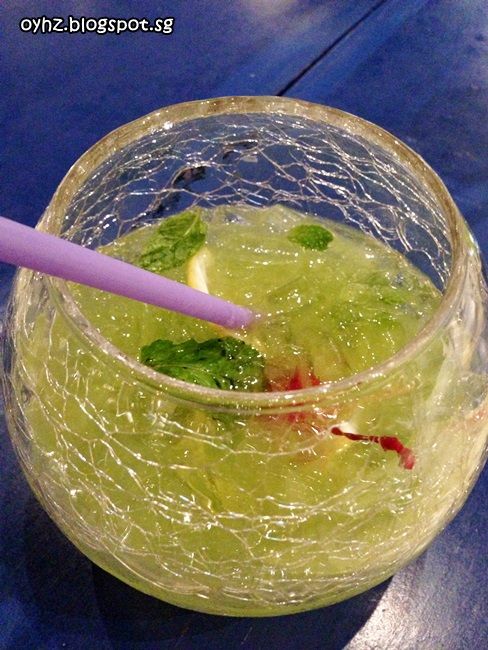 Squid calamari with spiral fries
US sea scallops on spinach
Angel hair wasabi cream sauce with shrimp, asparagus with ebiko
They have all kinds of add-ons for the pastas. Prawns, smoked salmon, grilled salmon, veg, etc etc.
So you don't have to worry about not having anything to your liking. Simply choose a base and add on whichever you would like :)
Q and I decided to go budget and stayed at First House hotel for this trip.
It's only like S$30 pppn!
Basically all we need is a decent, clean and fuss-free accomodation. And First House suits just right.
The rooms are all very clean & pretty!
Besides, the hotel is located in between
Glow pratunam
and Amari watergate.
Meaning, it's right opposite the platinum mall and near to the Centralworld/Big Sea.
Great location at such a price!
There're several choices of rooms in pink, blue, yellow, green, and lilac. I'm so glad we got a lilac one. The pastel shade is so sweet and soothing :)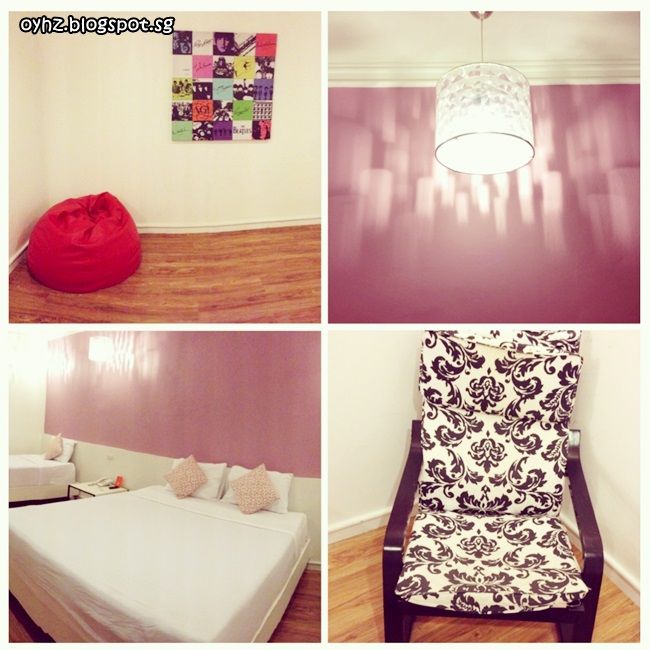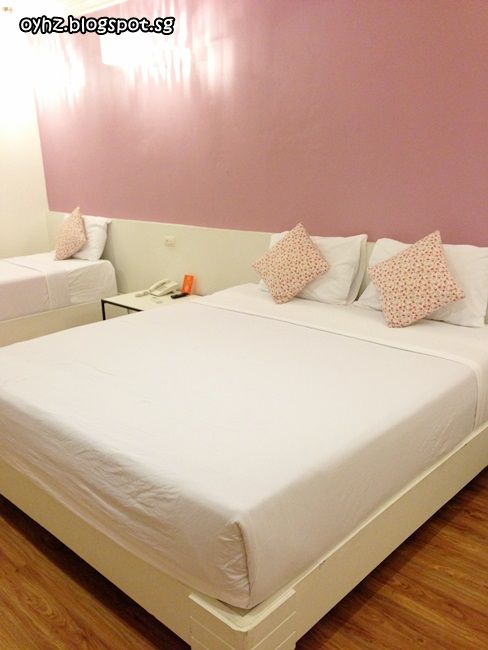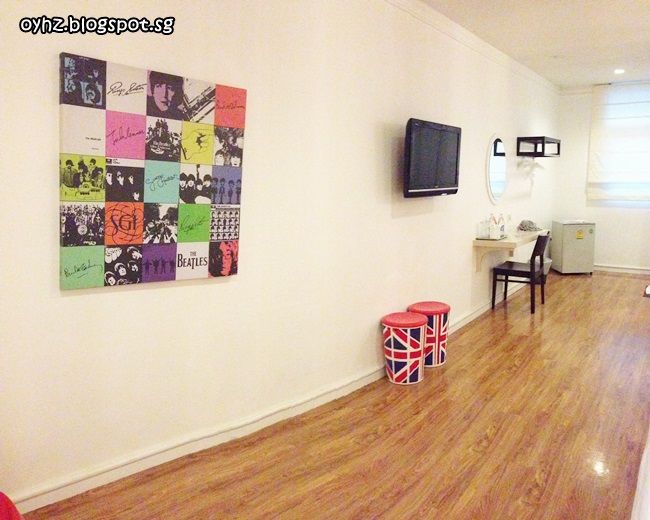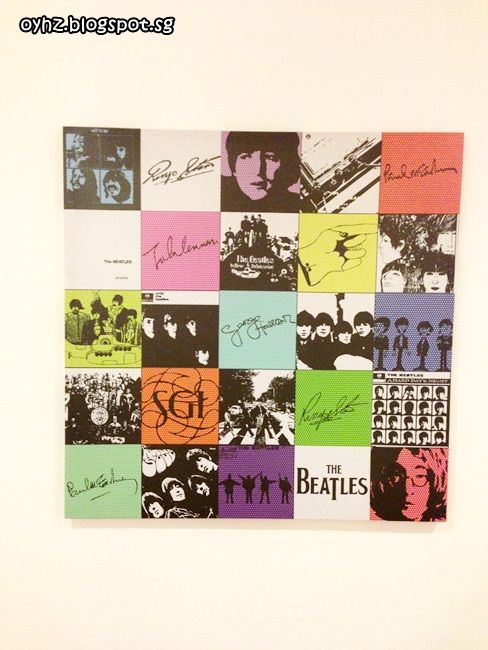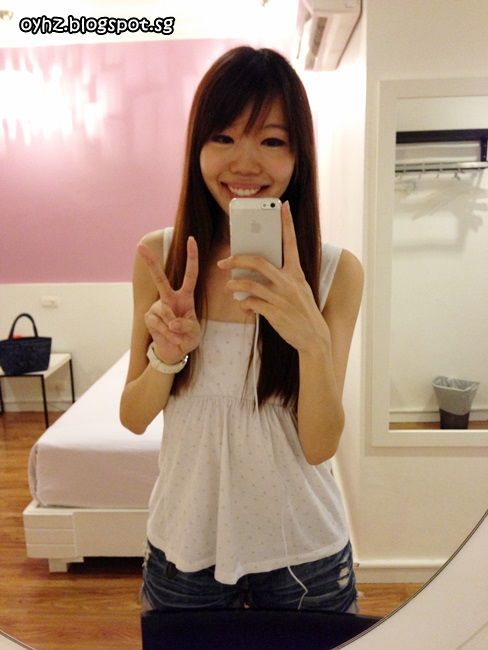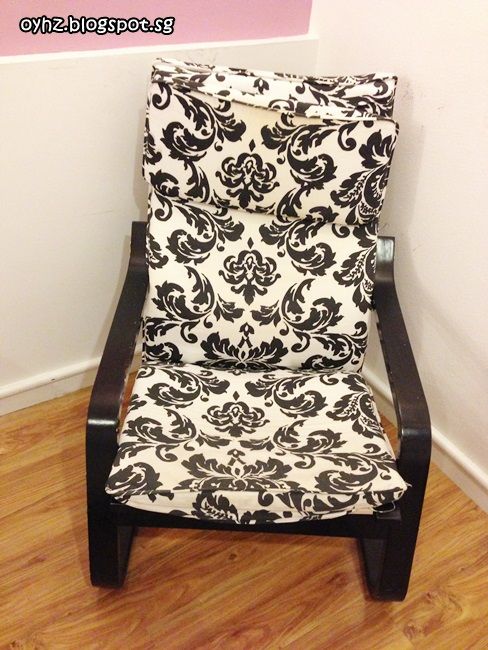 Matchy hairband with Q.
Haha, both are hers la, but she sacrificed one for me :)
We woke up for brunch at the Platinum mall foodcourt the next morning before spending the rest of our day there.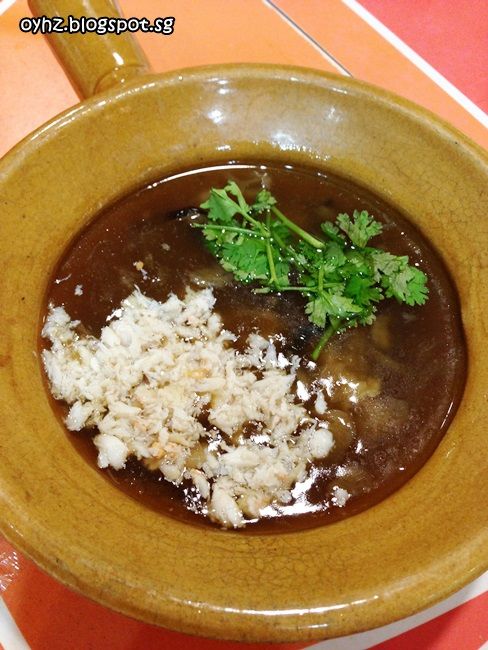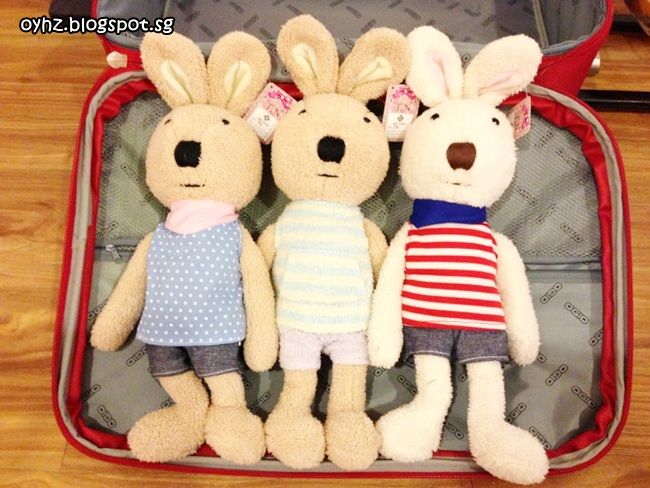 Cute sucre bunnies I found!
Kept the ones on the left and the right. Gave the one in the middle to L.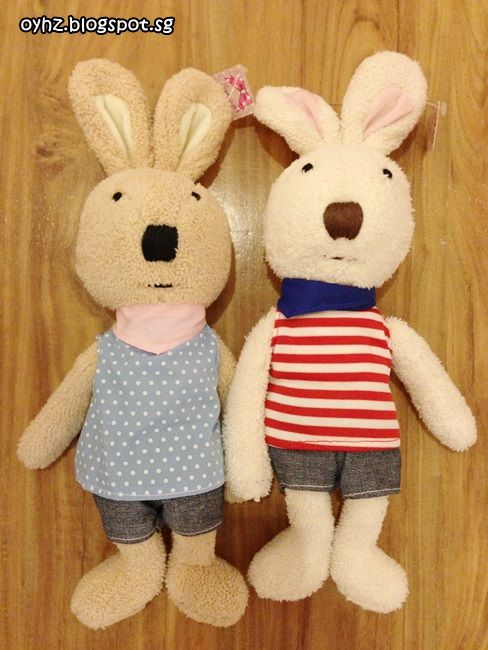 Another soft-toy for my nephew. My luggage was like half-filled with soft-toys when I tried to pack them in -_-
Had dinner and rested at mcd after all the shopping.
Q got the minion toy that comes with the happy meal even before Singapore mcd came out with it! Haha.
And that's like the last proper meal I ate le, cos I had a fever running soon after that. Forgot that I was sick and happily finished a pack of mcd fries and nuggets :X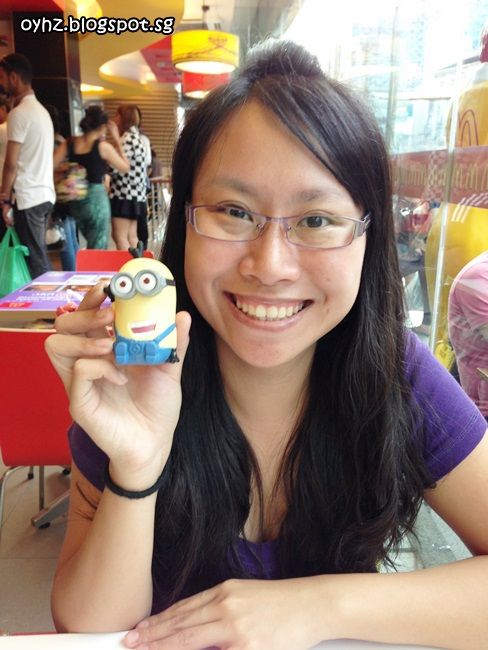 Went on to MBK, Big Sea and had some street market shopping later on.
Things in BKK are getting less cheap and they aren't as opened to bargaining as before :(
I didn't shop much, yet spent like sgd400 in one afternoon. How can that be right?
Warm food from 7 eleven at night so that I can take my meds. Plus liang-teh etc hoping to 'cool down'.
Huge fresh fruits for both of us the next morning :)
We spent the last day of our trip at chatuchak where Q and I had a challenge to limit our loot to just one recycle-bag each :X
For what reason, I can't remember! Hahaha. I think we were either trying to conserve energy (too tired to carry much), baht or luggage space!
Anyway, we did it!
With the exception of the matching totes we got for our boys. Lol.
I decided to have the opening ceremony and used it first. So that I don't have to squeeze it into the recycle tote.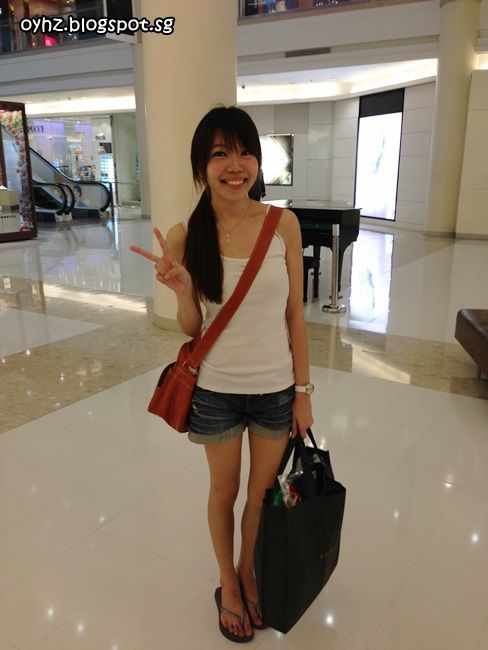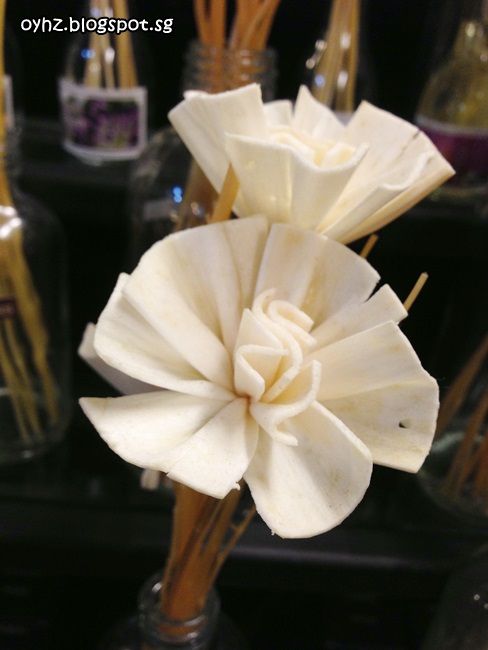 Here's a shot of the nescafe coffee float which is a must-have for me each time
I'm in bkk. But sadly, my fever hasn't really subsided so I decided to keep off from caffeine those few days :(
Q bought and drank on my behalf, wahaha.
She refused to be in the photo with the drink with the excuse of dunno unglam attire or oily hair or oily face.
So the above pretty much sums up our 3-day trip to bkk.
Might seems pretty mundane but I enjoyed myself nevertheless!
Would have been much better if I wasn't feeling unwell, sigh.
Now going through the photos makes me wanna go again.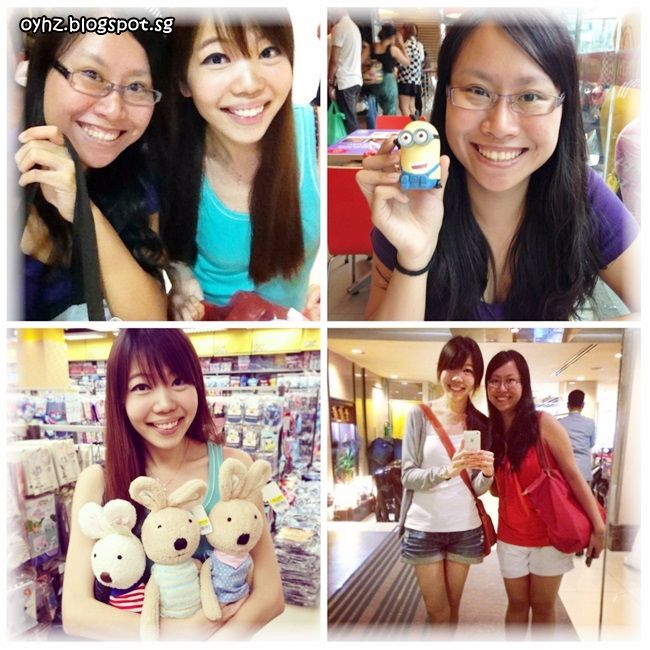 My loot!
Mainly from the Platinum mall.
<3
***
More Bangkok-related posts:
Asiatique The Riverfront Mall
|
Glow Pratunam Hotel
|
Baiyoke Sky Hotel
Swissotel Nai Lert Park Hotel
|
Citadines Hotel
|
Bed Supperclub
First House Hotel and Capri Restaurant
|
Somboon Seafood
|
Scala Seafood Restaurant
|
Swissotel Buffet
|
Alex's Fashion (Tailor @ Amari Watergate Hotel)