Dropped by The Ranch at Aljunied area on Friday!
Okay, before you start thinking of a field of grass-grazing cattles or sheeps in Singapore, The Ranch is actually the name of a steakhouse cum brunch cafe.
The Ranch Cafe
https://www.facebook.com/ranchwithus
Well-hidden along the row of shophouses, it means that the cafe is not too crowded, yet.
(I was rather reluctant to share this initially, hahaha!)
The awesome thing is that this steakhouse/cafe is a mere 5-min walk from the Aljunied MRT station, for those taking public transport.
Moreover, there is no GST and service charge. So what (price) you see is what you get, literally!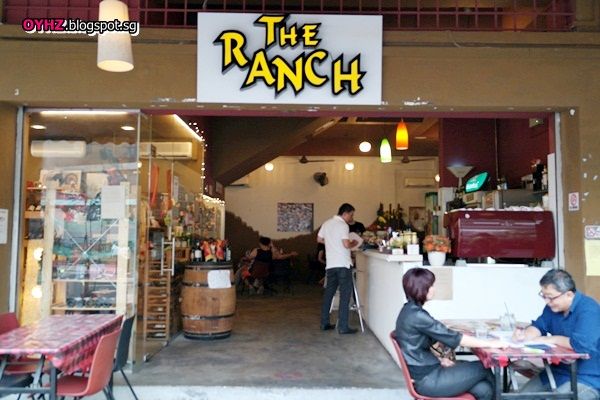 There is a private wine store adjoined to the steakhouse/cafe.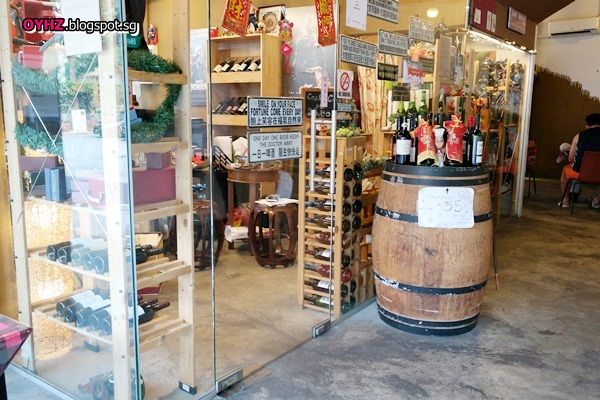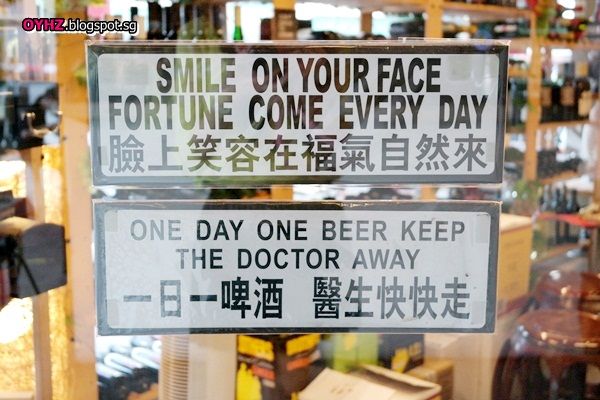 A beer a day, keeps the doctor away! :D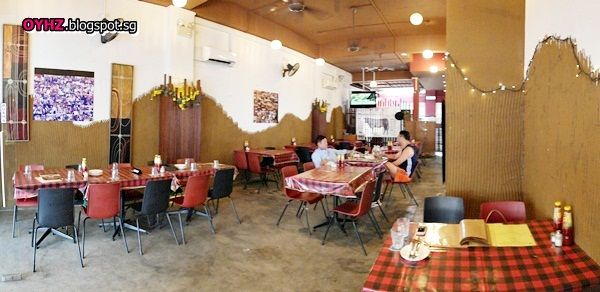 This place can get pretty romantic in the night with its hanging tiny lights, trimming around the couple seats area.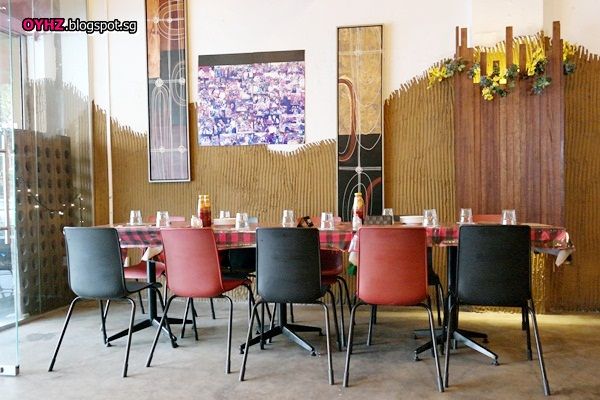 All-day breakkie $13.90
A hearty breakfast of juicy grilled chicken sausages, scrambled eggs, ham, bacon, grilled tomatoes, garlic bread, and baked beans.
This is a simple set of breakfast dish that taste so amazing when put together.
Even though many of the individual items might be easily prepared by ourselves, I thoroughly enjoyed this simple 'home-made' meal after a long week of work.
Besides, the scrambled eggs are made so fluffy & creamy that I can't possibly achieve :p
Bangers and mash $14.90
Personally I find the grilled german sausages (chicken & pork) quite run-of-the-mill.
The mashed potato, on the other hand, was good with its homemade gravy.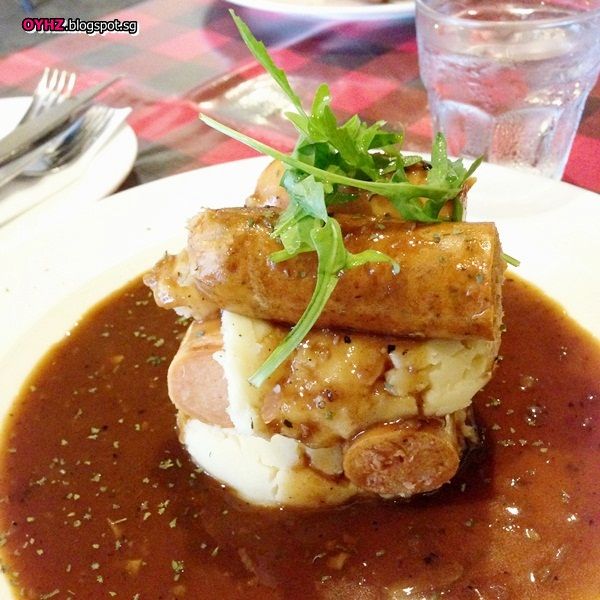 Was rushing off for an event right after the meal.
Would love to re-visit this place for its steak and wine ;)
And perhaps some wings and beer, to keep the doctor away.
The Ranch Cafe
https://www.facebook.com/ranchwithus