We spent the rest of the morning travelling from Malacca to Ipoh – journey took about 3 hours.
The route there was rather "mountainous", a good change from the never-ending palm trees scenery. Lol.
Ipoh would be famous for its food such as salted chicken, bean sprouts chicken, dim sum and hor fun? Not forgetting of cos, old town white coffee!
Have heard that the salted chicken and bean sprouts chicken is overrated, so even though I quite like bean sprouts, we didn't search for that dish.
White coffee is more important! (Esp after a 3-hours drive :p)
Hence we stopped at Nam Heong Coffee Shop at Ipoh Old Town for lunch.
Nam Heong Coffee Shop (Ipoh Old Town)
2, Jalan Bandar Timah, Ipoh, 30000, Ipoh, Perak, 30000, Malaysia
Opening hours: 6am - 6pm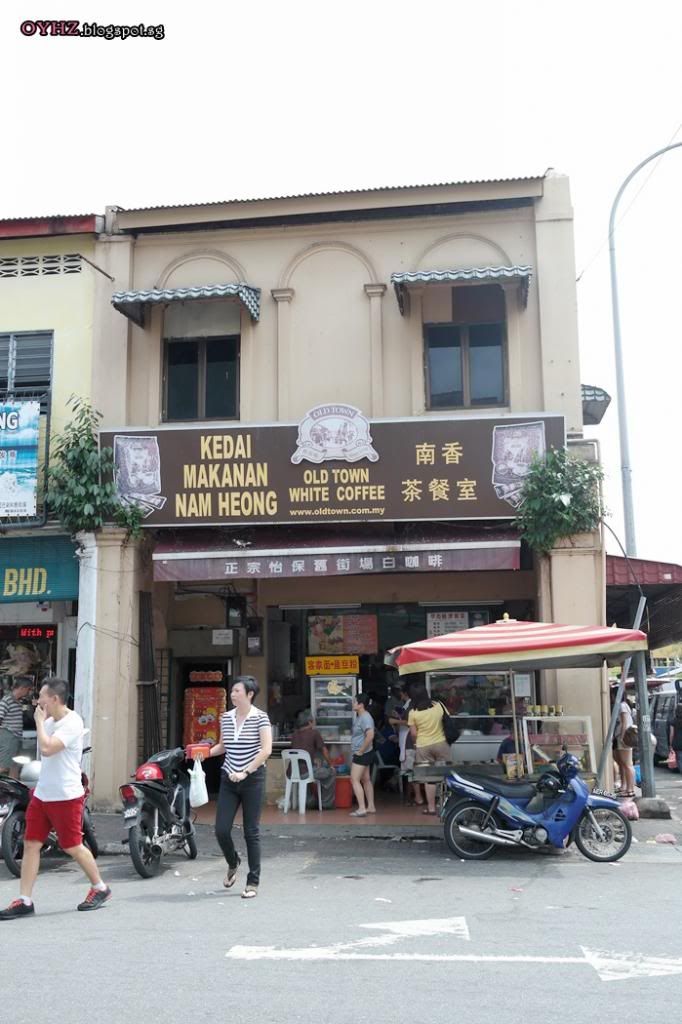 Located at the heart of Ipoh Old Town, it is said to be the originator of Old Town White Coffee.
The coffeeshop is rather humble and seats are limited (either there or it's too crowded) so be prepared to share tables, or wait very long if you're going in a large group.
True indeed, the white coffee there is so aromatic and flavourful!
No sourish after-taste like those we have in sg -_-
Here's the curry noodle which M likes a lot. With hot white coffee.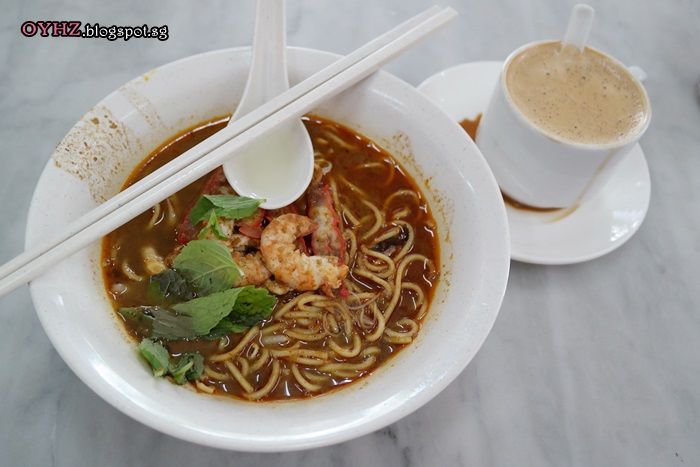 The noodles are thinner, and according to him, doesn't have that irking taste of ki.
Dim sum!
With my ice white coffee (SO GREAT to have chilled coffee after travelling under the scorching sun)
The egg tarts seem to be very popular – they are making trays and trays of them every now and then! Hence you're likely to be served with one hot from the oven literally.
Char Kuay Tiao.
When we were back, we heard that the hakka mee is supposedly famous too.
Ought to go back and try it sometime! *.*
We sat with two Malaysian guys, who were very nice and helpful to advise us on other places of interest for "tourists".
Next we went to visit the limestone cliff temples - Sam Poh Tong (三宝洞) & co, and the pomelo street nearby.
If you're routing there by GPS, the safest destination to key would be Hillcity Hotel & Condo which is directly opposite the pomelo street and Sam Po Tong (三宝洞) .
There's a pomelo sculpture to indicate the attraction, but might be easily missed since the color is quite faded.
Just make a U-turn in Hillcity hotel if you miss the turn.
Temples under/in the limestone cliffs.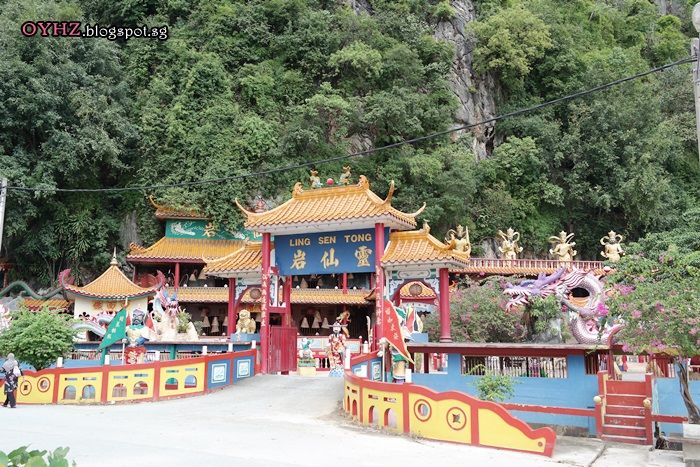 We said hi to Monkey god and friends :D
Pomelo street has 20-30 pomelo stalls with sama sama interior layout, sweet-tasting pomelo samples, pricing and girls.
Actually I'm not a fan of pomelos (unless they come with my mango desserts :D), but we went to check out the street (and babes) anyway since tambun pomelos is one of the attractions in Ipoh.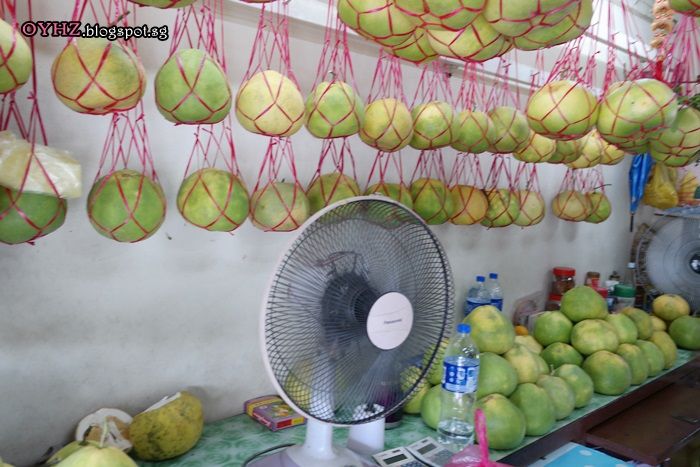 Pricing for medium ones (pomelos, not the girls huh!) are about RM7 each, RM20 for 3.
Small ones look too pathetic in the stalls, so we didn't ask.
We bought from the first stall and last stall, just to be able to compare the taste when we get back to SG. Haha.
Both taste the same……. Not as sweet as the samples they had given us. However, relatively better than the ones I've tried personally in SG :)
As for the
leng lui
(babes)..you ought to check them out personally ;)
***
Lang mountain aka Gunung Lang (for keying into your GPS), is a recreational park is located at Jalan Kuala Kangsar besides the North South Highway.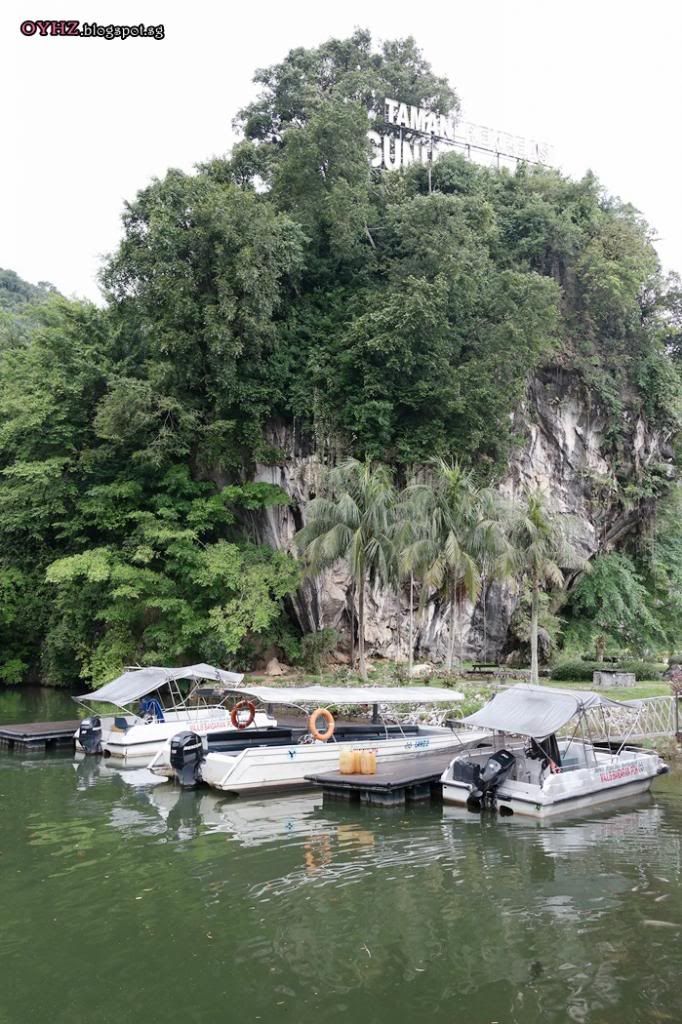 The Lang Mountain park has a natural scenic view as its backdrop, comprising of limestone hills and lake, which seem to be popular amongst the locals as we saw many there. Good if you have kids on the trip, as they can spot monkeys and eagles near the jetty!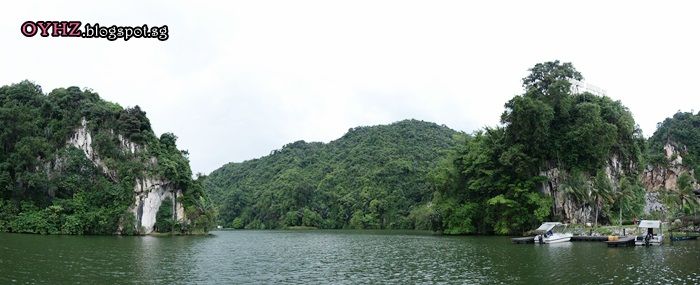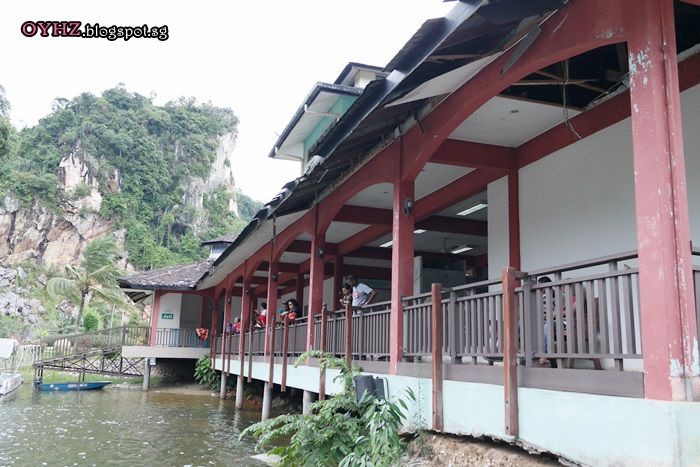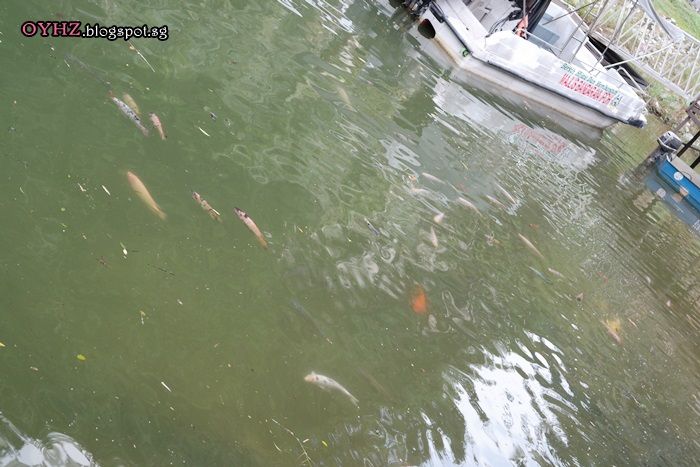 (The kids were not feeding fishes, they were actually "returning" their pet tortoises to the sea, as instructed by the dad..)
We hang around only for a while as the sky was threatening to break.. (it started raining the second we got into the car and drove out of the park, phew).
If you can afford more time, you may wanna try out the boat trip to explore further. There is a watch tower and more areas still as seen in this blogger's entry
http://infinit3paradisee.blogspot.sg/2012/03/gunung-lang-ipoh.html
:)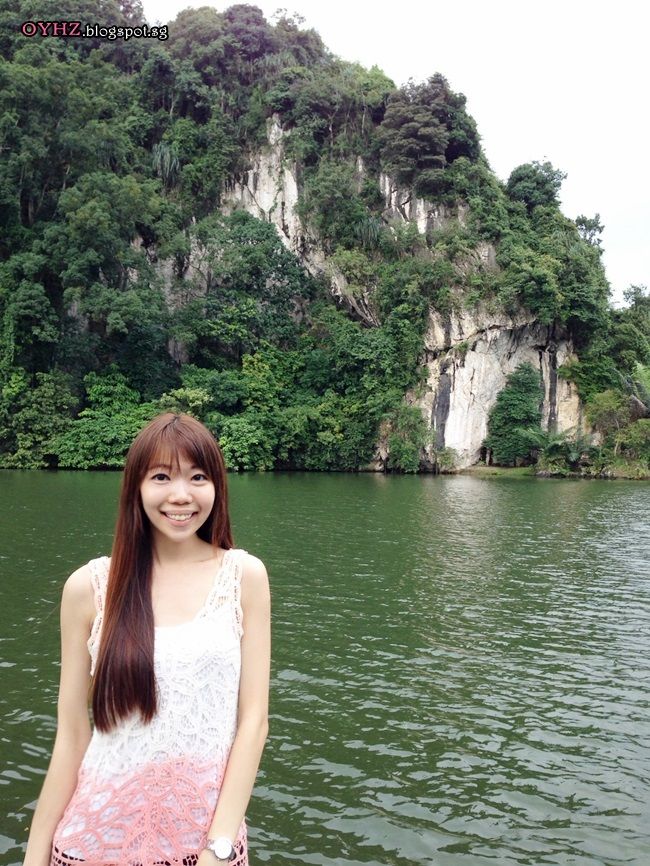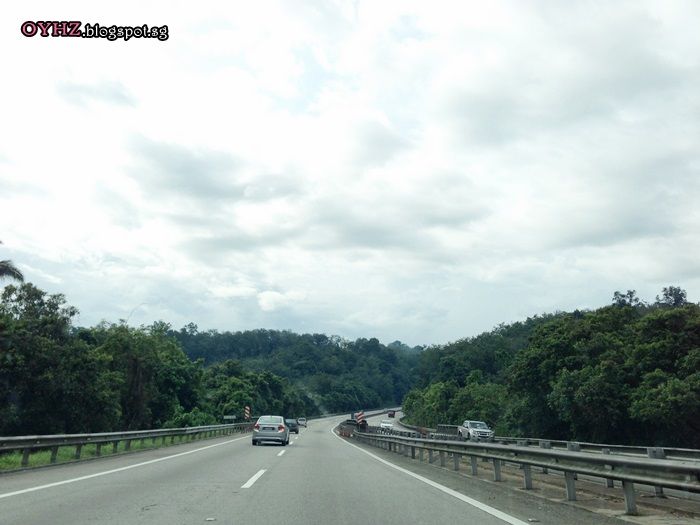 Next up, Penang!
***