One of the places you can hide from the bustling crowd in town, The Forum Mall.
Tucked far inside the mall, next to the escalator, we found a hidden gem -
Benjamin Browns Bistro
.
This bistro may easily escape the attention of many people on a crowded weekday peak hour. We chanced upon it while looking through The Entertainer app's map for nearby cafes to chill.
Benjamin Browns Bistro & Bakery
#01-20/21, 583 Orchard Road
Singapore
Tel
6887 4117
Opening Hours
Mon-Thu: 10am - 9pm
Fri: 10am - 10pm
Sat: 9am - 10pm
Sun: 9am - 9pm
Website
http://benjaminbrowns.com/
The interior of the bistro is kept simple and visually pleasing with classic wainscoting, soft whites and pale browns, and vintage wares. What attracted me to the cafe was the whole tranquil and relaxed feel, and many adorable
ang moh
kids roaming by.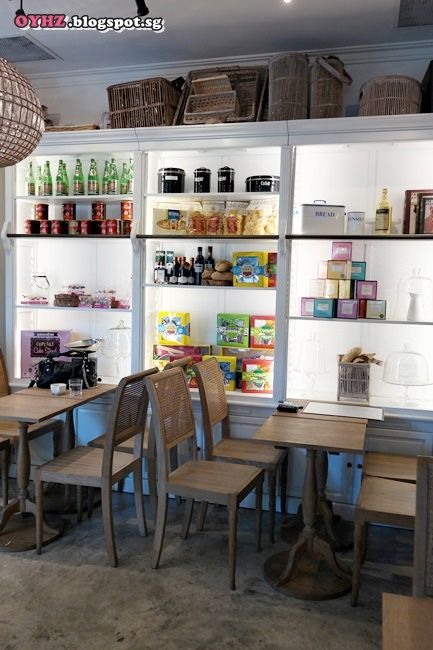 Chilli Crab Linguine $20
Linguini tossed with crab meat and vodka arrabbiata sauce
This item on the menu caught our eyes with its local twist to an Italian dish. We definitely didn't regret ordering it. The pasta came with generous servings of shredded fresh crabmeat, and some chunky pieces to give us the 'kick'. At only $20, I would prefer this ready-to-eat crabmeat pasta to
real
chilli crab anytime!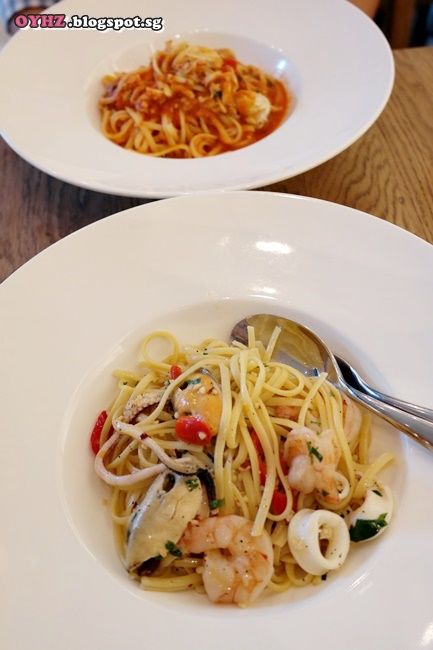 Seafood Aglio Olio $19
Linguini with fresh seafood, lots of garlic, olive oil and chilli
As you can probably tell from the photo, the aglio olio was lavished with various seafood that adds on to the flavour of the dish. The linguine was cooked al dente, though I wish there can be more garlic.
Before going off, we saw these pretty cakes that made me stopped in my tracks.
May go back for high tea some other day!
***
Benjamin Browns Bistro & Bakery
#01-20/21, 583 Orchard Road
Singapore
Tel
6887 4117
Opening Hours
Mon-Thu: 10am - 9pm
Fri: 10am - 10pm
Sat: 9am - 10pm
Sun: 9am - 9pm
Website
http://benjaminbrowns.com/