Was happy to receive
Clinique's 3-Step Skin Care Regime Set
from Luxola recently! Had just been pondering whether to try Clinique products when I was in the US few months ago, cos the prices are slightly cheaper over there. So imagine my excitement in receiving the Clinique skincare set! :)
Clinique partnered with practicing physicians—clinicians—to pioneer the first-ever dermatologist-developed skin care system,
Clinique's 3-Step Skin Care Regime
: Cleanse with Facial Soap, exfoliate with Clarifying Lotion, moisturize with Dramatically Different Moisturizing Lotion or Gel. All skins enjoy new transparency, clarity, life from just 3 products, 3 minutes, twice a day.
At Clinique a product is allergy tested 12 times on 600 people; if even one of those 7,200 applications incites an allergic reaction, Clinique will reformulate. All eye products are also ophthalmologist tested.
Read
Luxola's e-magazine
for more details on Clinique's 3-Step Skin Care Regime Set!
***
Clinique's 3-Step Skin Care Regime Set consist of Facial Soap, Clarifying Lotion, and Moistuizing Lotion.
I have the set for Type 2 skin which is suitable for normal / combination skin types.
Liquid Facial Soap

Use twice a day, morning and night.
The facial soap is light and lathers easily with water. It doesn't feel drying on any part of my skin at all - which is especially important for non-oily areas like below the cheeks, the jaw, neck, area near the lips, and such. My skin doesn't feel tight after cleansing, but still effectively clean and soft to touch as I swipe my finger across. The facial soap has just a very, very, very faint scent, which is acceptable to someone like me who doesn't like scented products.
Clarifying Lotion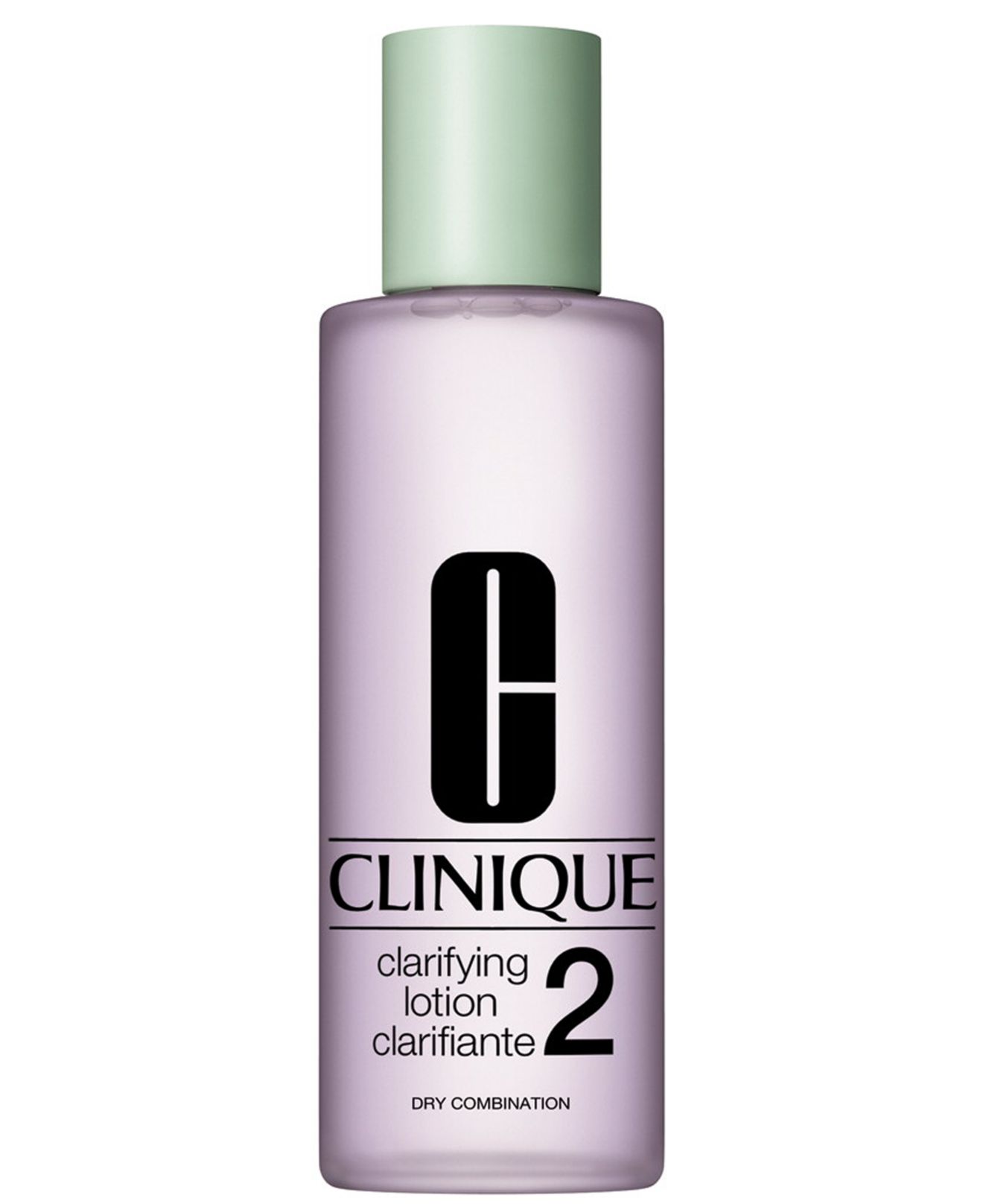 Use twice a day, morning and night.
This works like an exfoliating toner lotion, that should be used with a cotton ball / cotton pad and sweeped over face and neck. It has an exfoliating effect per claim, clearing away deep-trapped dirt or dead cell flakes, which makes my skin appear smooth and slightly glowing right after use. This lotion contains alcohol, just to highlight, but it doesn't dry out my skin or irritates it like some products containing alcohol. Skin is still dewy after the Step 1 Cleanser and Step 2 Lotion :) Just take note to avoid the eye area when using the lotion as the eye area is more sensitive.
Dramatically Different Moisturizing Lotion+
The final step in
Clinique's 3-Step Skin Care Regime
is this moisture "drink" developed by Clinique's dermatologists to maintain optimal moisture balance for very dry skins, or skins dry in the cheeks, comfortable to oily in the T-zone. With a new complex, this formula aims to strengthen the skin's own moisture barrier by 54%. As more moisture stays in., the skin will feel soft and springy.
I love this lotion the most out of the collection because it makes my skin feels really good. This moisturizing lotion is absorbed rather easily into my skin and smells nice. And, most importantly, I can see how it plumps up my skin (not obvious in photos though no photo comparisons) by keeping it hydrated!
Thanks so much to Luxola again for letting me have the chance to try out Clinique's 3-Step Skin Care Set!
If you're interested to get anything on
Luxola
, check out using this discount code
BLX-OYHZ
!
From now till 15 August 2015, enjoy 15% off all first time orders with the code.
(This offer is not valid on non-discountable brands as found in the FAQ page.)