If you love lobster porridge, which is so hard to find in Singapore, you would be delighted to know that there is an award-winning lobster porridge at Wan He Lou Restaurant, conveniently located at Eastern-Central part of Singapore - Maude Road.
Thanks to MollyMia, I went with the
M
&
M
s to savour the famous lobster porridge at Wan He Lou Restaurant one weekend!
Wan He Lou Restaurant
Parking is readily available right opposite the restaurant by per-entry fees for weekday evenings and weekends.
For non-drivers, you can take the public transport to either Lavender station or Farrer Park station, and the restaurant just within 10-15 mins by foot! Good for a walk after meal :)
Being excited, we reached super early, before the official opening hours lol.
Being a Chinese restaurant, the interior decor is of Eastern Asia tone needless to say. The huge hanging lanterns adds on to the Oriental characteristic, without taking up unnecessary space for more tables and seats!



Signature Lobster Porridge (招牌龙虾粥) $29.90 onwards
The story of the award-winning lobster porridge began with Chef Lau, an avid diver, out on a routine leisure trip with his friends when he caught a lobster and decided to cook it for dinner. As they were on an isolated island, he could only find rice from the locals so he decided to make porridge using seawater and the lobster. The fresh sea flavours of the lobster worked so well with the porridge that Chef Dee continued to experiment and refine the dish after he had gone home.
That was how 萬合樓 (Wàn Hé Lóu) signature dish - the award winning Lobster Porridge was born. This is but one of many delectable dishes created by culinary ingenuity of Chef Lau. Besides Chef Lau's other awards and achievement, this particular dish had won the top prize at a culinary event which was part of the 2008 Beijing Olympics.
The lobsters were scooped up for each individual once the dish is served to prevent the lobsters from overcooking in the piping hot porridge.
Having tried this some time back, the porridge is exactly what I remembered it to be!
Fresh, flavorful soup with loose rice grains, and delectable lobster halves. The flavor of the lobster broth/soup is intensified with lobster roe, not just any concentrated stock, giving us a bona fide lobster broth experience.
Serving of the lobsters is also quite generous - prices go by number of lobster halves, not by weight! :)
Also, the lobsters are perfectly cooked with the flesh remaining tender and springy to bite.
Gonna bring my family back again to enjoy it once more!
On a side note, I like how the dishes come in two sizes - small and large - to cater to smaller groups so that we can relish more variety of food by ordering smaller portions each!
Pan Fried Kurobuta Pork $14.90 / $26.90
Also commonly known as 黑豚肉. Kurobuta is the Japanese name for Black Pork.
This premium pork is done well, tender and juicy with Wan He Lou's special sauce.
The dish was polished off pretty fast and I grabbed the last piece of meat despite the fact that I'm not a pork-lover (can even say I quite hate the taste of pork). Shows how good it is! :)
Green Dragon Vegetable with Dried Shrimps $9.90 / $17.90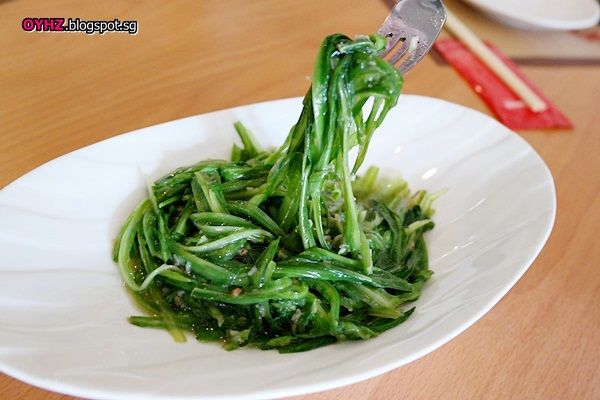 This is the next best dish we had, after the lobster porridge and kurobuta pork.
As simple as it may look, I just can't put in words how GOOD it taste! The vegetable is so fresh and crunchy, done with dried shrimps which makes it really tasty and aromatic.
Many of us have not heard of this vegetable before and the owner gladly enlightened us that it is a variation of chives (though it taste nothing like chives) and is in fact, "creme of the crop" quite literally:
The farmer lets his chives grow for six weeks before chopping off the top half of the leaves to be used as mulch and fertiliser. He then covers the remaining chives with a thick nylon netting for 10 days in a process known as blanching before harvesting them. Limiting sunlight made the chives more tender and delicious as they contained less fibre.
The vegetables can be prepared in alternative styles, such as sauteed with chopped garlic, sambal belacan, spicy bean paste, or anchovies just to name a few!
Crispy Lotus with Salted Egg $11.90 / $19.90
I'm sure we are all familiar with lotus root in soups and salted egg yolk in liu sha pao. Combine the both together? We get a whole new innovative creation.
The lotus root is sliced thin and deep fried with a coat of salted egg yolk.
AWESOME.
This acts as a good appetizer while waiting for the mains, or a good side dish to pair with the porridge, or even an after-meal munch.
To sum up, it is simply yummy anytime! :D


Hokkaido Scallop with Hawthorn Sauce & Asparagus $20.90 / $39.90
Another green dish, the asparagus, comes with huge, expensive Hokkaido scallops to top it off and an unique sauce made with Hawthorn.
So you get a little of the sourish tang of the (Hawthorn) fruit with sweetness of the scallops.

Next up is the Fresh Vegetable Juice which I really couldn't stop gushing about!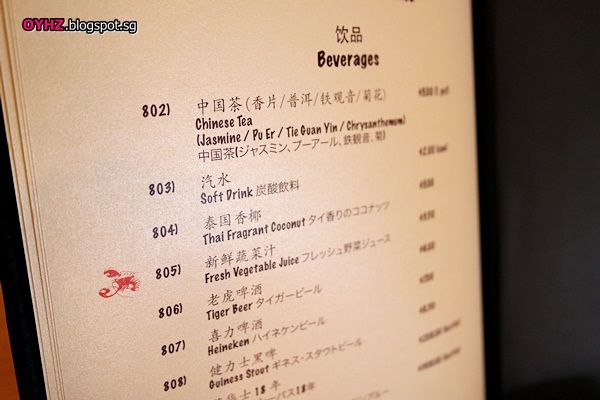 The drink is a concoction of pineapple, sour plum and cai xin that turns out so well that nobody could believed it. I could only taste the pineapple and sour plum, which is refreshing and appetizing, and at the same time, so good for the body with the cai xin blended in (don't worry! the cai xin remains pretty "anonymous" for non-veg lovers).
I almost wanted to have a THIRD glass that day.
If only there could be more space in my tummy, lol!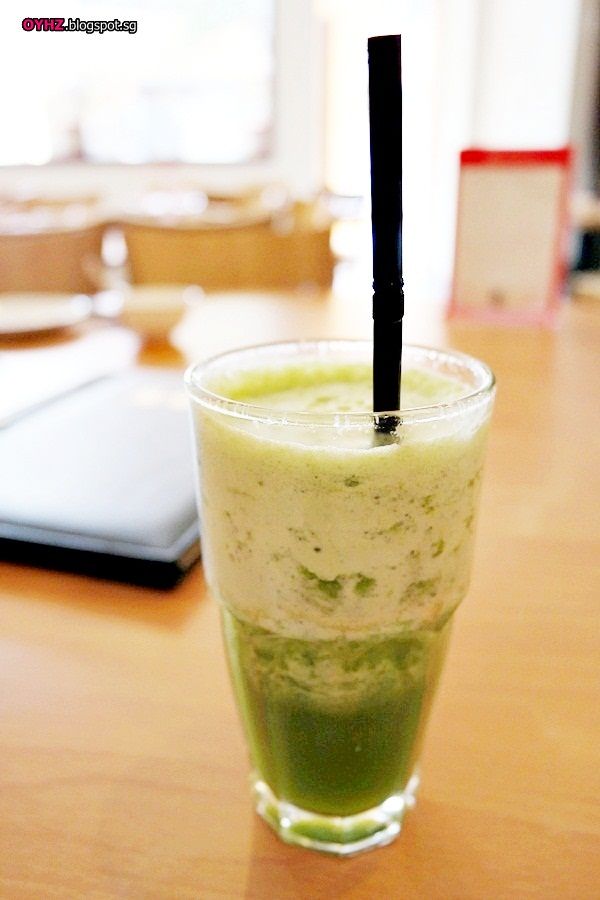 Dessert of the week $3.90 onwards
Lychee pudding with chocolate ice-cream
Laoban-style beancurd with chocolate ice-cream and chendol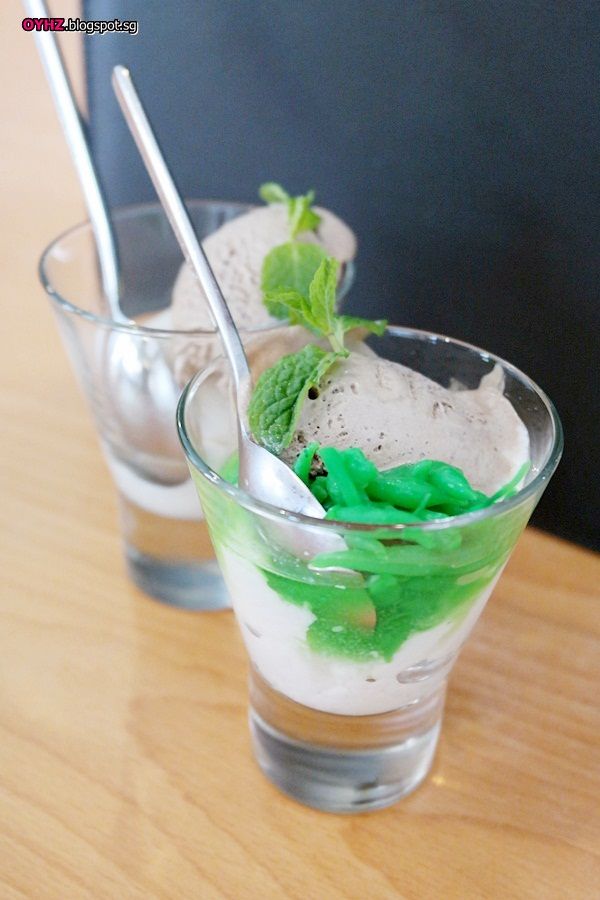 Quite a unique combination.
Clearly, the ladies preferred the lychee pudding and
M
was almost left with only the beancurd lol.
Wan He Lou also has lunch buffet available.
Ooh lala, can consider for TGIF lunches :p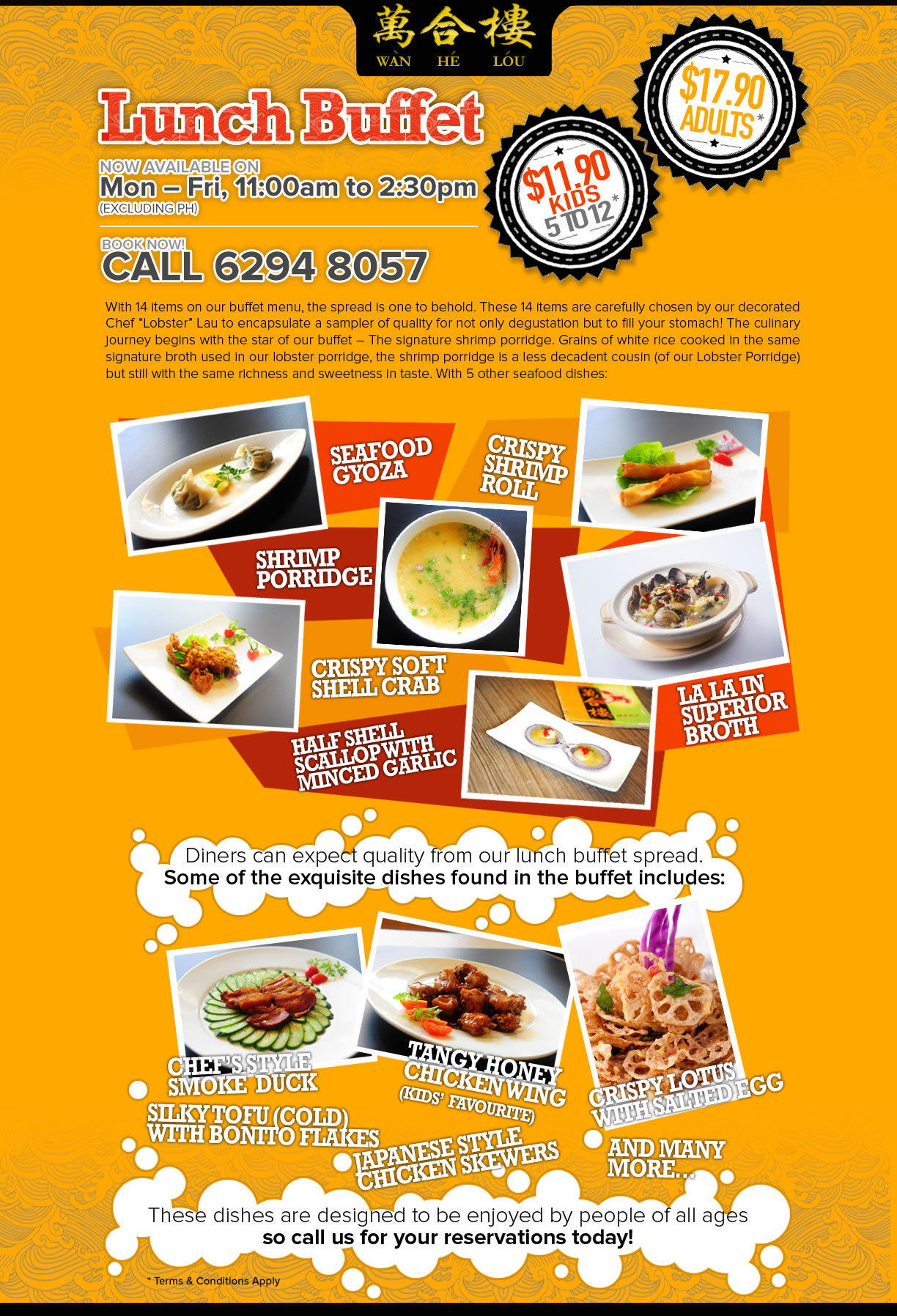 Wan He Lou Restaurant