The new kid on the block – Necessary Provisions – is a hidden gem that's so near (okay, quite) my place!
It would be good if you drive there, there're parking lots right outside the café. But even if you walk, it'd be worth the climb too :)
We went looking for some light dinner one evening. A laidback café providing sandwiches/light pasta and drinks would be faultless at that point of time.
And like a Christmas present too good to be true, we found the perfect café by random chance.
The café blended in well with the timeworn environment.
Furnishings are simple and minimal, hinting of slightly of vintage chic.
Smacked right in the middle of the café is a huge round table, enough for 10 pax to share I supposed, that immediately makes the mood of a cozy, festive-like home party where everyone gathers together for merrymaking – wine & dine! Except, Necessary Provisions provides more "humble" food and beverages that is suitable for everyday dining :)
At the center of the table keeps a generous collection of magazines (pretty up to date!), enough to keep you entertained for an entire lazy weekend.
If you would prefer some privacy, there're definitely other choices of seats. Plentiful corners for your own exclusive moments :)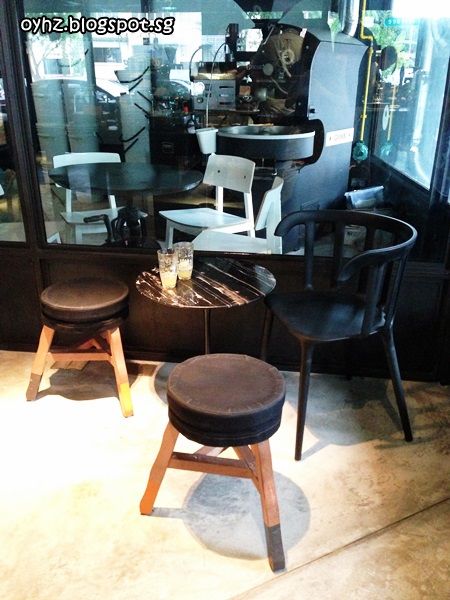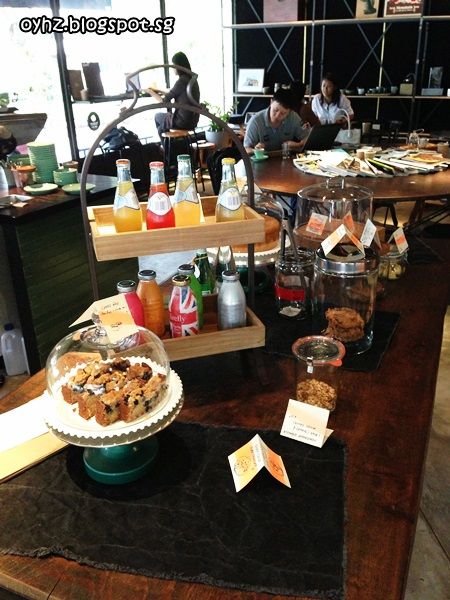 The limited menu may disappoint some of you. However, look at it from another point of view, it will save you the agony of deciding what to eat :p
Btw, I think they change menu every month? Otherwise there wouldn't be a September on this menu right. Imagine having to think of 50 new items every month, faints. No wonder they kept the menu simple.
I went with the safe choice of pasta. Craving for some healthy Aglio Olio anyway.
After placing our orders, we were told that dinner would only be served after 6:30pm – which is totally fine for us.
In meanwhile, we were served complimentary scones which were so damn good and makes us wanna just have more scones for dinner instead.
We lazed around while waiting for dinner. M did his car-watching, people-watching while I read Home Décor (my new favourite activity!).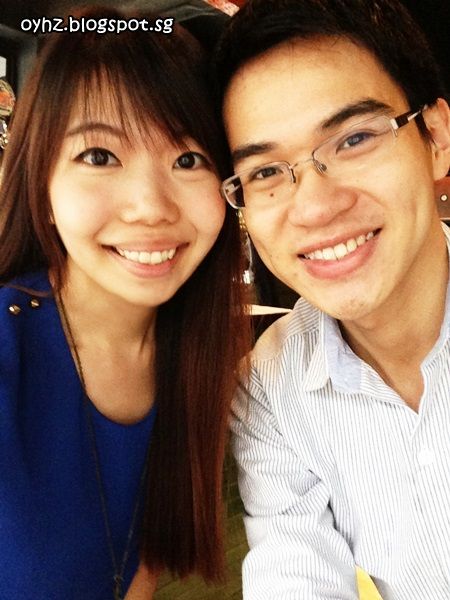 Our food which came about half hour later.
Bucatini Grilled prawns, cherry tomatoes and basil.
Love this image :)
Pork Burger for M.
Some after-dinner beer.
I went for the healthier option, orange-grapefruit juice <3
And as you can see, we shifted to another seat (the big round table) to continue my favourite activity :D while M plays with the VW..
OOTD :)
Necessary Provisions
Eng Kong Park, 21 Eng Kong Terrace